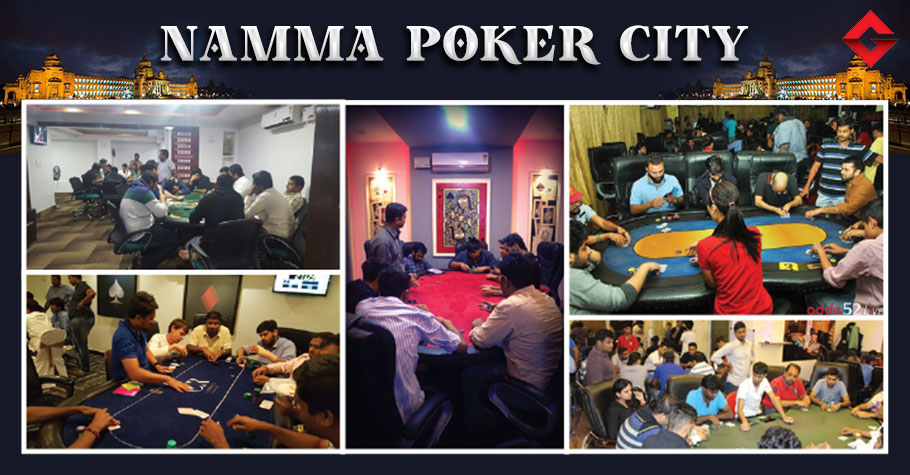 Poker
---
Namma Poker City – Bengaluru
We take a closer look at poker's fastest growing market Bengaluru and its contribution to the growth of the game
Poker in Bengaluru
It's a little after 4:00 pm on a Saturday afternoon when we walk into the Kings & Queens poker room in the cosmopolitan neighbourhood of Koramangala. There are 3 tables running and a fourth is looking like it will be formed shortly. This is the face of poker in Bengaluru. Well this and a bunch of other clubs that have sprung up in the city since 2013.
While poker was being offered in a number of clubs, there were frequent disruptions by the local authorities. All that changed when a petition by lawyer KN Suresh was submitted to the Bangalore High Court. The court recognised poker as a game of skill and this was a huge triumph for Suresh and indeed all poker lovers in the Garden City. His Indian Poker Association (IPA) club is one of the oldest offering poker games and within a matter of weeks a whole set of poker rooms and clubs mushroomed across the city.
Many of the smaller ones operated for a short while and shut shop but those rooms who had the intention of making a positive impact and grow the local market were doing their best to ensure good player experience. "We have introduced freerolls and low buyin tournaments to encourage the smaller players in our area," says Sampath Kumar of Cardrack Poker Lounge located in South Bengaluru's Jayanagar area. This is something a lot of the rooms are emulating as it's a good way for the local populace to pick up the game and many rooms are doing this on a daily basis too so there's plenty of opportunity for players.
---
ALSO READ: Rising Star in Poker – Griboshin Vellanthrov
---
There is little doubt that things like this are contributing significantly towards helping Bangalore grow as a market. One could see the effect at the India Poker Championship (IPC) events in Goa as well. "In the early years, most players came from Mumbai and Delhi, probably close to 80% but throughout IPC events in 2015, I'd say about 30% or more were from Bengaluru. That just tells you how far Bangalore has come as a poker market in barely 3 years," says Peter Abraham, co-founder of the Championship.
But there have been struggles for room operators in matters such as credit extension to players. Praveen Dwarkanath, formerly of Rockets Poker Room, decided a year ago that he would stop extending credit to players and that Rockets will ensure that it operates on a cash only basis no matter what. There was a fair amount of resistance to begin with. "I had players telling me that why are you doing such things when other rooms are not?! And they quit the room but most of them came back because they know with this system, they are assured of getting their cashout," said Dwarkanath who parted ways with the room in May to pursue his online poker venture. Coming back to Kings and Queens, they too have taken a leaf out of that playbook and instituted a policy of only cash.
Geographically the sheer size of Bangalore as a city means that poker rooms can open up and cater to the players in that area primarily. There is plenty of opportunity for players to get a game which is located minutes away and of course the operators are able to cater to the needs for those who are based near and far.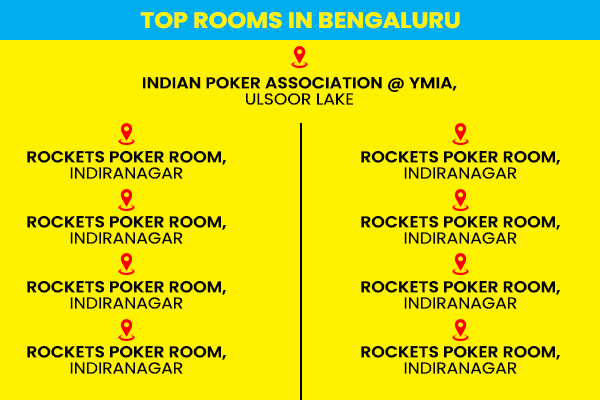 Bangalore has a lot going for it as a city. It is host to the headquarters and regional offices of major tech companies and other industries. As such there is a constant influx of domestic and international visitors to the city. The city's nightlife is well known and is in fact referred to as the pub-city of India. All put together it is no surprise that the Garden City is driving the growth of poker in country. In recent times Kolkata too has been given an OK from its courts which recognises poker as a skill game. They will be looking to emulate Bengaluru in becoming another growth driver market.
---
(This piece was originally published in Gutshot Magazine Jun-Jul 2016 edition, and you can take a look at such pieces in our repository of all past editions by clicking here)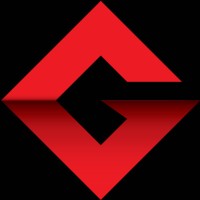 Gutshot Magazine is India's leading real money gaming magazine that covers news, updates, previews, highlights, features and much more across verticals like poker, rummy, and fantasy sports. Our rich history that has spanned over a decade now, Gutshot Magazine has always tied up with events and tournaments that have helped push the awareness of skill gaming in the country. If you are looking for the latest updates across real money gaming, then you have arrived at the perfect destination.
---
---
More News
---
Comments