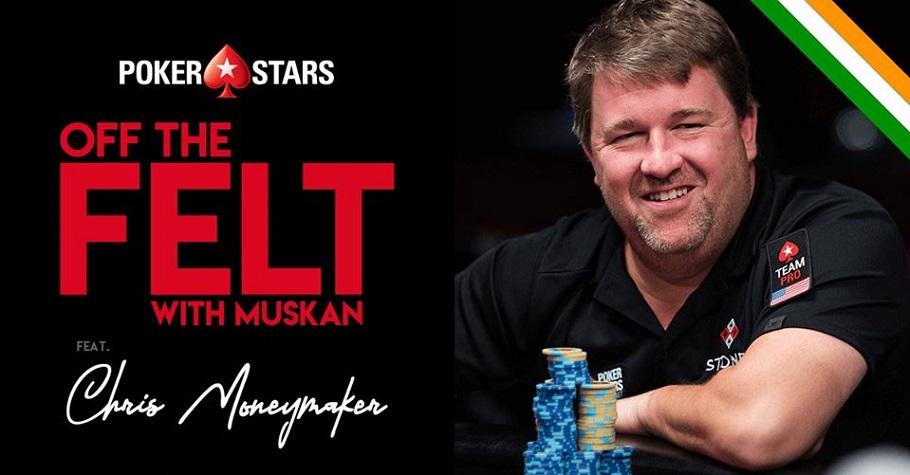 Poker
---
Muskan Sethi hosts Iconic Chris Moneymaker in Off The Felt Ep.5
UPDATE: Due to unforeseen technical issues, the podcast has been delayed to Monday, 27th April at 7:30pm IST. 
---
Poker companies and individuals are really putting in maximum efforts to make sure India stamps its authority on the global poker industry. Creating quality and engaging content is one way of looking to get there, and many are now taking the initiative to do so. It was only last week that Indian pro Nikita Luther hosted international coach Bencb in a free webinar for our community.
Now, it's time for another leading female pro to host an international poker celebrity. Do you need an introduction for Muskan Sethi? She's a President's Award winner and she also became the first ambassador for PokerStars when they launched in India a couple of years ago.
Muskan and PokerStars India launched podcast series known as 'Off The Felt' and so far, the community seems to be loving what's been rolled out. The upcoming episode promises to be the best yet and is causing a lot of excitement among players and enthusiasts. On 25th April at 10pm IST, Muskan goes live with American poker pro Chris Moneymaker on the PokerStars YouTube channel and if you know poker, you certainly know Moneymaker as well.
Widely regarded as the man responsible for the poker revolution in the USA, he first rose to fame when he took down the 2003 World Series of Poker (WSOP) Main Event, that too after having won a satellite and qualifying from an online poker website. He was the first to do so and from then, the entire world started dreaming of doing what Moneymaker did at just 27 years of age!
Gutshot Magazine reached out to Muskan Sethi to know why she began 'Off The Felt' and she said, "The podcast series is personal for many reasons. When I started my poker journey, I took most of my inspiration from one of my favourites, Joe Ingram's Pokerlife podcast, which helped me a lot with my mindset as a poker player. Created by and for the Indian poker community, we are aiming to fill the gap between accomplished and upcoming poker players through some of the best poker minds in the industry. I am thankful to all my guests and the viewers for making this possible."
Four episodes have gone by so far and the guests Muskan has spoken to include Rajat Sharma, Raghav Bansal, Daniel 'Jungleman' Cates and bracelet winner Nipun Java. Like Muskan rightly said, speaking to some of the best poker minds will help a long way to educate the Indian masses and help them in their game.
PokerStars India is also giving you the chance to get featured on the live stream. Send in your questions and your question may even be selected to ask the poker legend and former World Champion. Muskan herself will be shooting a few questions at Moneymaker and she's encouraging you to ask your own too. "An expert knows all the answers if you ask the right questions."
Watching this live stream seems to be the ideal way to spend your Saturday night while in quarantine and on a parting note, Muskan added, "I'm looking forward to our fifth episode with Chris Moneymaker to reminisce about one of the greatest moments in the history of poker, when he turned $86 to $2.5M in 2003 this Saturday, at 10pm IST on Pokerstars India's YouTube Channel." 
For all future updates on similar collaborations with some of the biggest international names in poker, stay tuned to GutshotMagazine.com.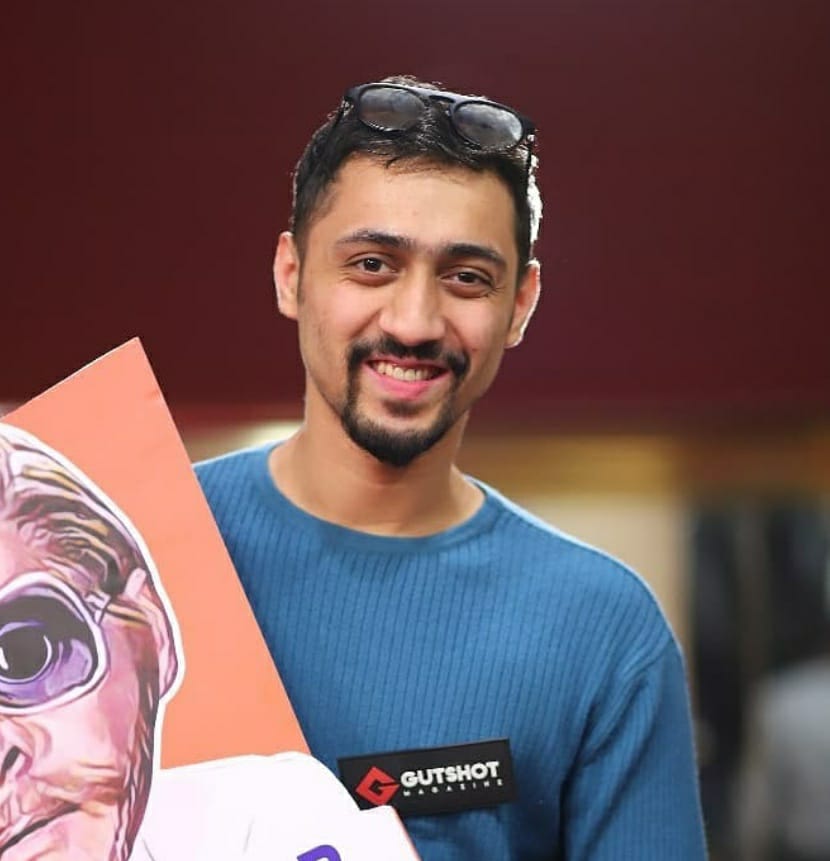 A graduate in Business Management, Dwayne began his career as a content writer for a virtual sports betting company and then for Gutshot too. Now, he heads marketing and business operations at Gutshot and while he's no expert in poker, he enjoys the occasional weekend home games. He was introduced to the industry in 2017 and has made quite a few friends along the way. Outside of poker, he is an avid cricket and sports fan, loves his bikes and of course, a good party! If you want to reach out to him for partnerships and collaborations, feel free to send a message at dwayne@gutshotmagazine.com.
---
---
Comments