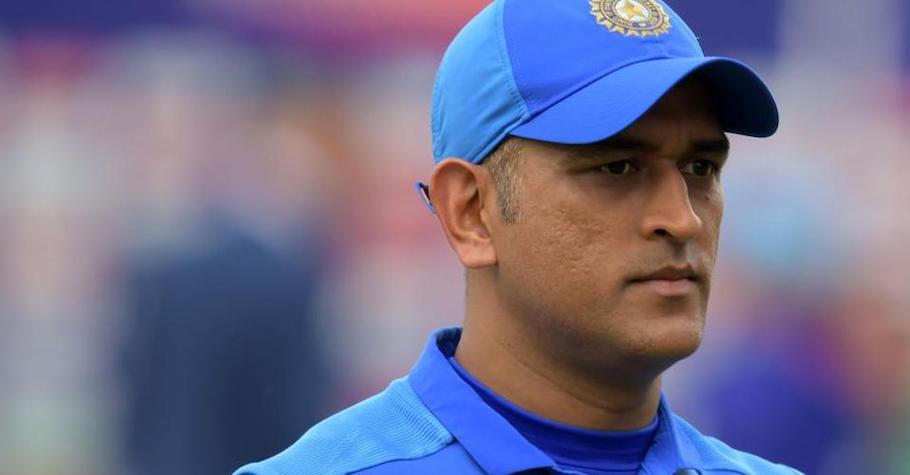 Poker
---
MS Dhoni and Poker: A Match Made in Heaven
Mahendra Singh Dhoni is unquestionably a living legend and one of India's greatest skippers. Dhoni has bagged some of the most prestigious wins for the country. But he can't be branded as just a cricketer—his approach to each competition and on-field philosophy is one that translates across all sports like poker. The former Indian captain and PokerStars brand ambassador was recently in the news as he announced his retirement from all forms of international cricket. 
Cricket is huge in India, we all know it and we all love it. The thrill, the pressure and competitiveness is all exciting. Every decision on a cricket field comes with its own set of probabilities, just like Poker, where every fold, check and raise translates to multiple outcomes. Both require tactics, decision-making and judgement of character; poker tournaments are fascinating to watch online, as you can see the players' cards, and you can break down their decisions and question their actions, much like cricket. 
What's makes one poker player and cricketer more successful than another? And what could makes Dhoni the cricketer a great poker champ as well? Read till the end to find out!
Captain Cool
Dhoni's approach is perfect for a poker player. His cool, collected, and composed demeanour is one of the best examples you will see of a poker face on a cricket field, and he wasn't even playing poker! Keeping a level head and thinking clearly in high pressure situations is what champions are made of. Whether on the field or on the table, you need to stay patient at all times and wait for your moment. Start splashing around a bit too much, and you'll be looking for that exit sign in no time.
One simply cannot understand how a man with an aggressive technique also has immense patience to balance that. MS Dhoni is known as Captain Cool for a reason, and not that the 36-year-old needs to prove it. As crowds disrupted the ODI between India and Sri Lanka, halting play for about 15 minutes, Dhoni decided to sneak in a power nap mid-field, while everyone else stood around doing nothing. Well, MS Dhoni can eat cricket, play cricket and now, apparently, he can sleep cricket too! 

Mind Games 
When MS Dhoni is playing a match, there is a good chance he will use his mind games to bring the match in his team's favour. Since childhood, Dhoni would read books on war, strategy and combat. This has helped him develop a range of mental models, which enables him to see beyond the playing conditions and also the players. During a game, whether he stands behind the stumps or bats to take India home, his subconscious mind keeps working. This ability to look at things from different angles and come up with innovative solutions, is very similar to poker. When you're at the felts, you need to study your opponent and change strategies accordingly to gain the upper hand.
Dhoni's mind games to bag wickets is a well-known thing to watch, one of the greatest strategies applied by Dhoni was in 2016's T20 World Cup. Bangladesh needed just 2 runs to win from one ball, and all eyes were on the skipper as he removed one glove for the last ball, while Indian fans were eagerly waiting at the edge of their seat. As Pandya's wide delivery was missed by batsman Shuvagata Hom, Dhoni, who was waiting with just one glove on, picked up the ball and ran full speed to take off the bails before non-striker Mustafizur Rahman could get his bat inside the crease. Dhoni pulled off a miraculous last-ball run out as India earned a 1-run win.
Decisive Risks 
When it comes to taking risks, poker players will be familiar with the idea of raising the stakes. A rapid upping of the ante that would often swing momentum back in his favour, Dhoni was a master of this art. While he was captain, he often chose to place himself lower down the batting order, so that he could step into a game and raise the stakes when it was needed. As Team India's designated finisher, many matches have been won by Dhoni walking onto the pitch and completely changing the game's complexion by unleashing an array of strikes that raised the stakes to a level for which the fielding team was completely unprepared.
In an interview in 2016, Dhoni said, "Life is all about small decisions, sometimes involving risk and luck too." He further added, "I always believed in taking calculated risks, backing my knowledge and experience." India beat Pakistan to win the T-20 World Cup a few years ago, Dhoni recalls it as a fantastic achievement which was possible because of the team effort. "For, we had to take some tough decisions. And, we also knew exactly who should bowl the bowl-outs in that edition. The result was something very special for all of us," he said in an interview.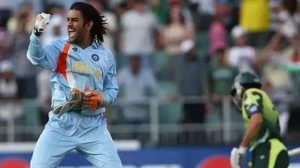 Skills
Former India captain is known for his unique wicket-keeping style and has managed to win hearts with his extraordinary skills. His lightning-fast stumping against spinners or his last overs batting skills is a true testament to his talent. Likewise, a poker player must first learn the skills in order to be successful at the table.
Skills are not developed overnight, it takes hours and hours of practice to become proficient in a particular skill in poker. There's a famous saying that it takes 5 minutes to learn, but a lifetime to master. These days, players devote hours every day to studying the game and you can check out the different online coaching websites that help you master your game quicker!
Fitness Routine
Poker is an indoor game and does not require much physical activity, but poor health can indeed affect the game of a poker player. Good health keeps a player active, alert and more focused. A good amount of sleep can also help boost your mind and increase your endurance. Poker tournaments go on for hours and sometimes even overnight, while in cricket, they could go on for days. But the key similarity here is having a fitness routine to keep you active, healthy and fully charged for whatever may come your way. 
Dhoni constantly keeps himself fit by keeping a healthy diet and routines to amp up his game. He alternates gym sessions with playing football and badminton. He believes that this helps him improve his concentration levels, footwork, and eyesight. Poker Legend Daniel Negreanu too, believes in fitness and health care as it has benefitted him as well in his career of poker. 
It's safe to say that MS Dhoni fans will have already received a foundation course in how to be a good poker player just by watching his cricket matches! Here's wishing him the best of luck in poker and in life! For more updates on how poker can benefit you, keep reading GutshotMagazine.com


---
---
More News
---
Comments