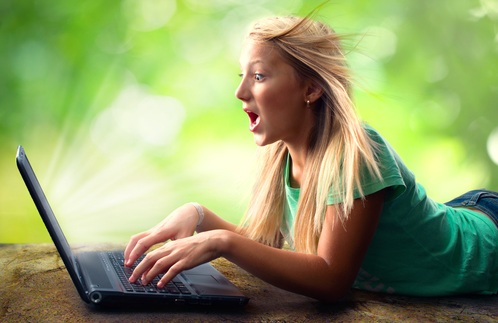 Poker
---
Mind Blowing Online Poker Tips to Up your Game
If you've ever played poker, professionally or online, you will know that there is nothing more unpredictable and nerve-wracking as playing against a newbie. They don't know their hand strength, or play out of turn and sometimes making some pretty fortunate and profitable mistakes.
Don't worry though, we are here to help. As newbies don't know some of these basic tips for playing poker, they'll usually end up losing in the long run. So here's a quick refresher of how you can minimize your chances of making some costly errors.
Understanding the Math
First things first, poker is essentially a game that relies on mathematical skills rather than luck. These probabilities are always shifting during the course of the game. So optimising an initial game strategy will be critical in ensuring that you can successfully see the game through its conclusion. Once you have that, then it's a matter of calculating pot odds, recognizing betting patterns, and making that important decision of when to play and when to walk away.
Opponent Vulnerability
The reason why poker is such a hit, despite of it relying on the universal laws of mathematical probabilities, is the unpredictability of humans. As such it's essential to know your own state of mind when playing. Avoid playing when drunk or in a bad mood, and learn to watch your competitors slightest movements or 'tells' and exploit them. Exploiting your opponents vulnerabilities is the ultimate win.
Plan your losses
This might not be the most pleasing tip, but it's important to plan your losses if you're in it for the long run. This is because you can't change the cards you're dealt and neither do you have control over them. You may get dealt a hand that has no chance of winning. You will be able to walk away when faced with this situation. By planning your losses in advance, you can not only stay in charge of the game but also combine your efforts for when that prize-winning hand turns up.
Know when to bluff
This is one of the hardest poker tricks to master as any beginner to the game will inevitably end up bluffing just about every other game, whereas the true poker pro knows that bluffing should very rarely be used, if at all it is necessary. Focus on making the big wins with the best hands rather than just trying to fool your opponents. By doing so, you'll be able to learn so much more about the game, and on the rare occasion you do bluff, make sure it has the most devastatingly effective result,
Practice makes Perfect
Like any sport or game, it's practicing and making mistakes that's key to improving your game. This is why playing for fun, or even taking advantage of welcome bonuses on online casino sites can be handy as they allow you to try out some new moves without costing you a penny.
Alas, whether it's understanding the laws of probabilities or practising poker online, there many simple Online Poker Tips one can follow to improve their game.
Get latest updates on Poker right in your inbox, by subscribing to GutshotMagazine.com!
---
---
Comments