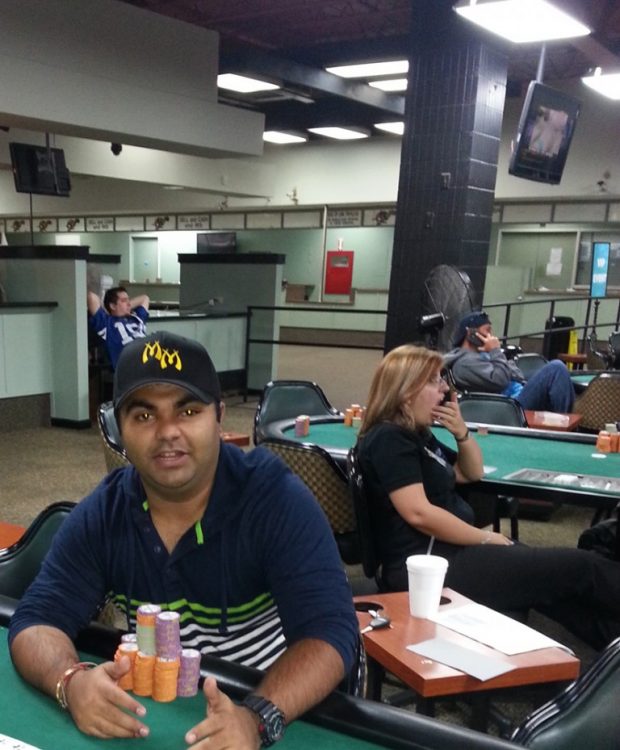 Poker
---
Mayank Makhija is Fourth Destiny 2.0 Winner
The second edition of Destiny series has completed its fourth week and it was online reg from Indore Mayank 'mackmacksmack' Makhija to take down the fourth Destiny tournament. Makhija defeated 343 entries to win the Destiny title and securing his seat for the SnG Finale which is scheduled on 29 October at 9:30 pm. The entries made a prizepool of INR 17,15,000 which was distributed to top 25 places with a min cash of INR 10,290.
Makhija defeated 'Breakitbad' in the heads-up battle where the last hand came in Level #44 with blinds running 21,000-42,000-5,250. 'mackmacksmack' pushed all-in with Kh 5d and Breakitbad called with Jd Kd. The showdown 7c 5h 9s 7h 4s gave two pairs Sevens and Fives and also the title of Destiny tournament. 'Breakitbad' was eliminated at second place and took home INR 2,78,687.
Makhija lived in the US from 2006 – 2016 where he completed his education and also had his business. He moved back to India and doing well in a manufacturing industry. Gutshot caught up with the winner Mayank 'mackmacksmack' Makhija for a quick chat and here are the excerpts:
Congratulations Mayank! Please tell how did you start on your poker journey?
I have been playing poker for quite a while now almost 10 years live poker but the online thing started for me in India and never imagined it would be that big in India but it's fun and really wild players online and to go through them is tough. You actually start doubting your live poker skills after getting such kind of sick beats online.
Tell us about your start in live poker tournaments.
In live tournaments, I have quite a few cash outs and they are registered online under name too. And plenty of them not registered. Have won the PPC event back in US, and also was Fourth in the main event too, so the live game is what I like more personally.
Describe your journey through Destiny.
Destiny is one of those tournaments where I had been wanting to play since lone, and yesterday finally I got a crack at it. Just had one buy-in wanted to get in though flip or one hand satty as Spartan does provide you a chance to save up on your money. But had to put in the full amount.
Kindly give us details on some of the key hands.
The key moment was throughout actually had never bluffed for that many hands as much as I did yesterday as everyone is scared about their stack. And also the turnaround for me was when I had flopped the top set and this player had put me all in trying to represent a flush was a tough call but from there didn't look back. And the other incident when I got real lucky I miss clicked with 77s and hit the wonder card on the river.
To be honest, at no point I thought I would win it until the top 3 or 4 because as I said it's online and people get you never know when the poker gods would turn his back on you.
What do I plan to do with this money?
Probably take my wife and mom for shopping. Nothing major but yeah definitely brought some happiness.
What are your future plans in the live and online space?
The next on my list is the Millionaire hopefully will crack that one soon.
Anything else you want to share.
Also would like to thank Gutshot Magazine to let us share our reviews and moments experienced through the whole tournament.
---
---
Comments