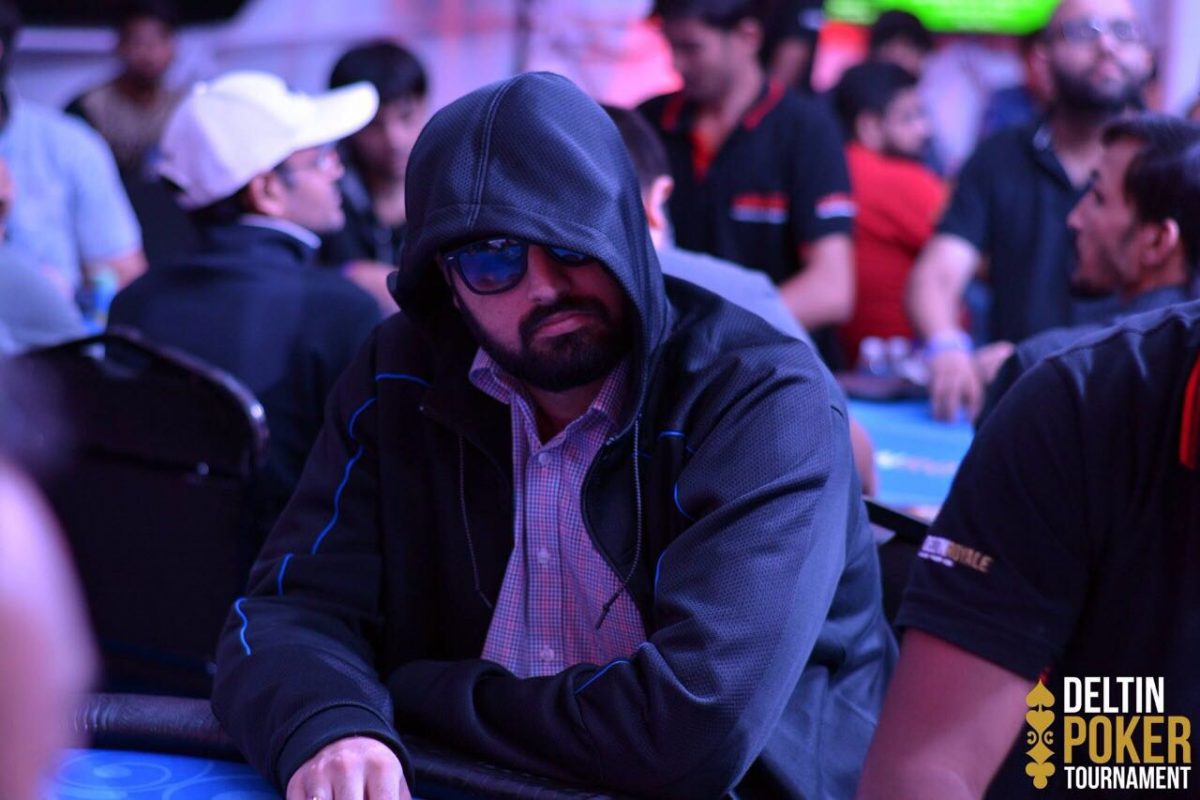 Poker
---
Loveleen Singh wins Harley Davidson from Spartan
The recent conclusion of Spartan Super Series (SSS) Finale December 2017 has set new benchmarks for Indian poker sites. One of the biggest series this year end, the SSS Finale had 35 tournaments with a wide range of buy-ins and guarantees totalling over INR 3.6 crores in total over the course of seven days. The series had plenty of featured tournaments with bigger-than-usual guarantees as well as high-value tournaments like HighRoller, Super HighRoller and of course the show stopper Main Event.
Just like most series at Spartan, this SSS Finale too had a leaderboard which was 15+ lakhs in prizes. The overall top 10 players who finished in the points would take home a share of this leaderboard cash prize. But all player eyes were focused on the very cool and dashing Harley Davidson 750cc motorcycle which would go to the eventual leaderboard winner along with INR 5 lakhs.
The man of the hour is Loveleen 'shango' Singh who claimed that cool Harley and the INR 5 lakh cash making his Christmas and New Year dreams come true in one go. Singh made ITMs in 10 of the tournaments claiming one title from the series. L Siddharth 'schemer77' Karia made a second place finish on the leaderboard taking home INR 2.5 Lakhs.
Coming back to tournaments the final day was on Sunday which is a favourite day for any online poker player. Not only SSS Finale but also plenty of other tournaments saw their big guarantees crushed with a large number of entries taking part. Let's take a ride along on the final day's action:-
SSS #30 INR 550 (100K GTD) (FO)
The day was scheduled with six big events starting at 12 noon with a Freezeout event. The event drew 204 entries making a prize pool of INR 102,000 which was distributed to top 27 places with a min-cash of INR 918. Coming on top was 'Amit030' outlasting these entries and 'ks6161' in the heads-up battle. 'Amit030' took home INR 22,440 while the second-place finisher 'ks6161' collected INR 15,198.
SSS #31 INR 1,100 (300K GTD) (RE)
The very next event was a Re-entry format tournament saw a participation of 320 entries creating a prize pool of INR 320,000 which was collected amongst top 27 places with a min-cash of INR 2,880. It was 'aero' who claimed this event defeating 'SHIVA12345' in the final round. 'aero' collected INR 70,400 for the first-place finish. The second-place finisher 'SHIVA12345' collected INR 47,680.
SSS #32 INR 2,200 (400K GTD) (RE)
One of the big events of the day gathered a participation of 200 entries which was outlasted by 'Bikinse' defeating 'ImaMental' in the heads-up round. 'Bikinse' was rewarded with INR 103,000 for the first-place finish while the runner-up finisher collected INR 68,200.
SSS #33 INR 11,000 (75L GTD) Main Event (RE)
The showstopper Main Event guaranteeing INR 75L for a buy-in of INR 11K drew a participation of 742 entries where top 70 places took a share of the prize pool with a minimum cash of INR 26,250. 'Infernrape' took down the title defeating 'Illusionist' in the heads-up battle.
'Infernrape' took down the title for a big prize which INR 18,75,000 while the second-place finisher took home INR 11,25,000.
SSS #34 INR 5,500 (30L GTD) SuperStack (RE)
The Sunday featured tournament SuperStack guaranteed INR 10L for 1st place drew 624 entries making a big prize pool of INR 31,20,000 which was collected by top 60 places with a min-cash of INR 12,480. It was 'Indiandurrr' to take down the SuperStack title for INR 10 Lakhs. 'Indiandurrr' defeated 'masterbluff' in the final round who took home INR 499,200 for the second-place finish.
SSS #35 INR 1,100 (600K GTD) Last Chance (R+A)
The very last event of the day and the series was the re-buy + add-on tournament drew 555 entries in total which was taken care of December Two of a Kind winner Shantam 'SnapJam' Agarwal who took home INR 159,000. Agarwal outlasted 'icecube' in the heads-up battle who took home INR 97,500 for the second-place finish.
This was all about Spartan Super Series (SSS) Finale 2017, as we conclude the SSS, TheSpartanPoker will be hosting Little Big Series (LBS) of over INR 21+ Lakhs from 21-24 December with many formats.
---
---
Comments