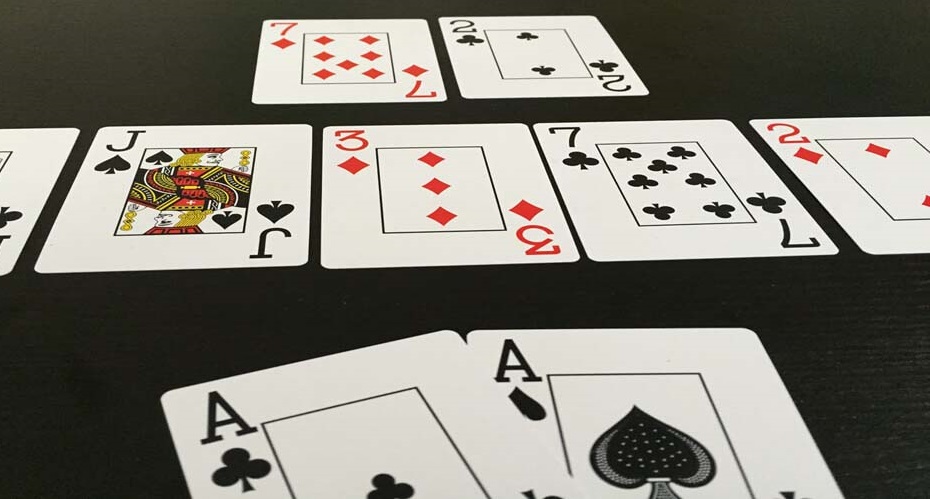 Poker
---
Listen Closer, while Playing Poker
Well, poker is not just a game of money and luck. Besides all these obvious aspects, poker is also a source of making friends and for recreational purposes. This has been the case since its arrival and not just recently. Have you ever thought about the conversations one can have while playing poker.
Let me tell you, that they are equally interesting as the game. Whilst playing poker over the weekend with family or friends, one can talk about various things which includes popular Bollywood or Hollywood movies, aspects of real life, politics, TV shows, etc, making the conversations exciting for a long time.
If we list the famous poker table conversations it would look like these below:
Poker Talks: Quite obvious and true, every poker player while gambling at the table or after a thrilling hand will associate it to a similar example in a recent poker event or tournament. Their hearts will pop with every single poker news to keep themselves updated. Folks pass on information about forthcoming events of poker in India and around the world and make strategies to participate. 
Latest Hit Movies: The genre may be arbitrary but don't we all love movies. No matter if its the most recent action flick of Shah Ruk Khan or an enticing item number by Bollywood actors, poker players find these the most interesting topics to talk about. And in case none of these are fascinating enough, you can definitely bring up a conversation about your favourite movie star or model and pass around some behind the scenes affairs you discovered on the internet.
Politics and World News: With the help of technology, we all know that getting news or any kind of information is easily available on the internet. People tend to start discussions on the poker table about any news that they heard or seen few minutes ago on twitter or even last night on TV. You can always begin with something pleasant even though most of the world and political news are loaded with accidents. Funny political gags also have a tendency to rule poker tables.
Popular Hangouts: If you have discovered a new hangout destination in the city, you are more than welcome to share that with your online poker rooms. Foodie pr rock music lover, you can't prevent yourself from talking about something like this at such joints. Many a times, these interactions lead to organizing an outing like trekking or a relaxing weekend in the nearby areas.   
Check out our online poker rooms section, where you can read reviews on the biggest and best poker rooms in the country, while also taking advantage of their bonuses and promotions. Check out these top poker rooms HERE.
---
---
Comments