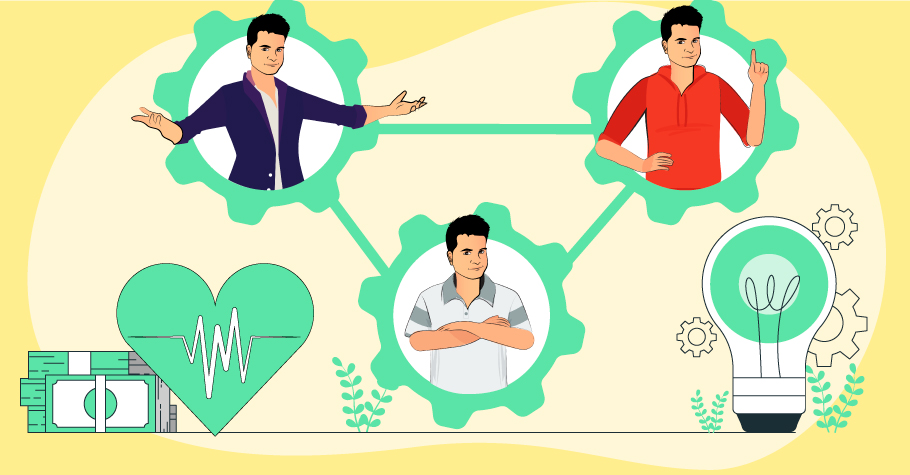 Poker
---
Life Lessons Through Poker!
India V Pakistan 4th ODI, 2005! The nail-biting crucial match at the Motera Stadium (renamed as Narendra Modi Stadium) was nothing else than a clash of titans where Pakistan finished their fourth most noteworthy run chase ever with a last ball triumph over India. Sourav Ganguly, the then Caption of India, 'strategically' entrusted Sachin with the last over when Pakistan was just 3-run shy from a victory! Maybe Ganguly was reminiscing Sachin's last over where he defended 6 runs against South Africa in the 1993 Hero Cup semifinal. Eventually, it boiled down to an epic showdown, and Inzamam-ul-Haq's batting ability defeated Sachin Tendulkar's bowling nous to give Pakistan an inestimable last ball triumph that levelled the six-match series at 2-2.
Now, the whole point of taking you all through this moment was just to put across a couple of things:
A question, "Do you think Ganguly asking Sachin to bowl the last over – was it a gamble or was it a strategic move?" No one in the right sense would call it a gamble, because it was a calculated move by Ganguly to give that final over to Sachin; he has been a breakthrough bowler who has helped India secure victory on more than one occasion.
India's batting God Sachin thrilled the crowds with a splendid 123 as India piled up a massive 315 for 6. So, when no one thought of anything that can eclipse Tendulkar's moment, walks in Inzamam! Often at the centre of vile jokes for his sprinting between the wickets, Inzamam was outstanding that day, to put into simple words, he was the epitome of patience – pushing for ones and twos as the tension built. What's more, each time the run-rate decided to play tricks, Inzamam 'patiently' would reach into his vast stockpile of 'strategic moves' and deliver a magnificent stroke to pierce the field.
India had put up their 'power' in batting to a magnificent score, however, it was Inzamam's precision that made him the coolest man standing in the hot-house, making Tendulkar's blazing century go in vain. I am going to get a lot of wrath from Indian cricket lovers for favouring Inzamam over Sachin. But at the end of the day, it was precision, patience and strategy that took home the trophy.
ALSO READ: Shuklaji's Gamble of Love is Now Available in Stores!
Poker, Cricket and Life!
All the cricket fans will tell you, cricket is much more than just a game. All poker fans will tell you, poker is much more than just a game. Both teach you similar life and relationship lessons. The versatile they are, poker and cricket and life follow the same path of survival routine. It's difficult to single out just one component that makes a dish taste delicious. Similarly, success in life is the result of a combination of numerous components in the proper quantities and sequence. So, since all the cricket fans know how cricket – a game teaches you life lessons, we will delve into the teachings of poker!
A calculated choice and decision
Poker is a versatile game. When we look at the probabilities in poker, it is nearly similar to your life. Poker gives you choices, meaningful choices! You must depend on your intuition and intelligence in a poker game rather than appealing to others for help. This instils self-assurance as well as the ability to take measured risks when needed. People are usually drawn to card games like poker because it allows them to use their skills and think rationally. To express themselves in the purest form. To go rouge or call it a bluff all for the game. When we are enclosed with issues, as an adult, we need to muster the courage to deal with the things that life throws at you, carefully. As an adult, you must have the courage to take care of the circumstances simply like a piece of cake. Similarly, poker helps you test your abilities to make the best decisions out of every hand irrespective of the arrangement of cards one gets.
The patience we needed
A single ( or a couple) hand cannot assess Texas Hold'em or life. You may occasionally lose doing everything perfectly and occasionally win doing everything incorrectly. However, one standard rule across poker and life is – do the incorrect thing frequently, we will lose big time and our win majorly depends on the right thing done regularly. Nothing goes our way, we will be dealt with a couple of poor hands now and then. What matters is one must return to the game and play a new hand. Poker plays an important role in the lives of adults and the way they pursue relationships. As for me, I believe, the game makes people extremely calm but also lets them express themselves in an oddly satisfying manner. This is the reason institutions across the world choose to take poker into their syllabus as it inculcates several disciplines like reading people, situations, psychological strength to prevent 'tilting,' competitive spirit, self-introspection and more.
Oddly enough, these are the disciplines that each of us needs in our life too. Adulting could be difficult and even though the correlation between these two dimensions sounds somewhat philosophical, playing poker has always been associated with the accompanying aspects of life.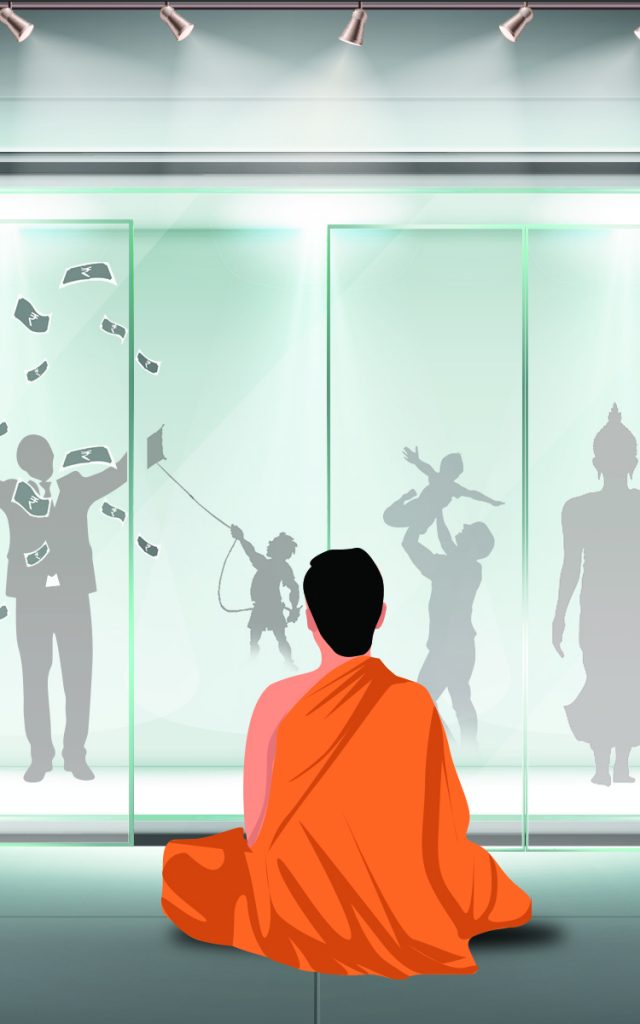 All Things Good & Bad In Poker And Life
We need to remain sorted about our likes and dislikes, which is eventually based on the choices we make. To be precise in specific viewpoints, we are expected to focus on our fortune. All things considered, the general purpose is, anything that comes in our direction ought to be handled with planning. Depending on the multiple probabilities as to what card can open or what hand your opponent has, we try to work the odds in our favour. Poker is a game that challenges you to make complex judgments regularly, and regardless of whether you win or lose, you are always honing your decision-making abilities.
Arranging your present thoughts
Poker also helps you foresee certain situations, so you do not end up bummed during the ending, be it in a game or relationship. Watching and thinking through when something takes place instead of thinking in hindsight. This quality, to foresee situations and aim for the future also helps us to expect the best even when in an unfriendly circumstance.
We can't predict what will happen next, and we can't travel back in time to relive the past. It is simpler to achieve a calmer and more productive frame of mind by focusing on the present and making the best of our circumstances. You are unable to enjoy the present and take advantage of its numerous chances while your mind is bouncing between the past and the future. However, you will discover that living in the present makes it simpler to make decisions and find your way through life. And this is what poker makes you do in real life too – Live the present for the future!
A transformation story
Too many life lessons by 'poker', remind me of a book I recently read. The 'Gamble of Love' by Prateek Shukla. Transformation is one of my favourite themes, and this story by Shuklaji has done such a stellar job of showing how it happens slowly, over time – how people grow and change and make themselves better, how they heal from terrible loss and how they take that loss and live on with it. The 250-odd page book is a beautiful amalgamation of human characters that come from various walks of life. The story conveys a scintillating story that puts you in the shoes of the varied characters and makes you realise the magic of time. Embracing spirituality, getting acquainted with Indian mythology and being aware of our souls and existence is one thing, but getting to know fortitude and strength through POKER is totally a different and beautiful force!
The characters feel so real that I can almost reach out and touch them, with all their complicated facets and deep connections to one another. They inspire our demeanour and courage draws out clarity about the things that we know and believe. What a gift we have been given, with this story and these people – through poker!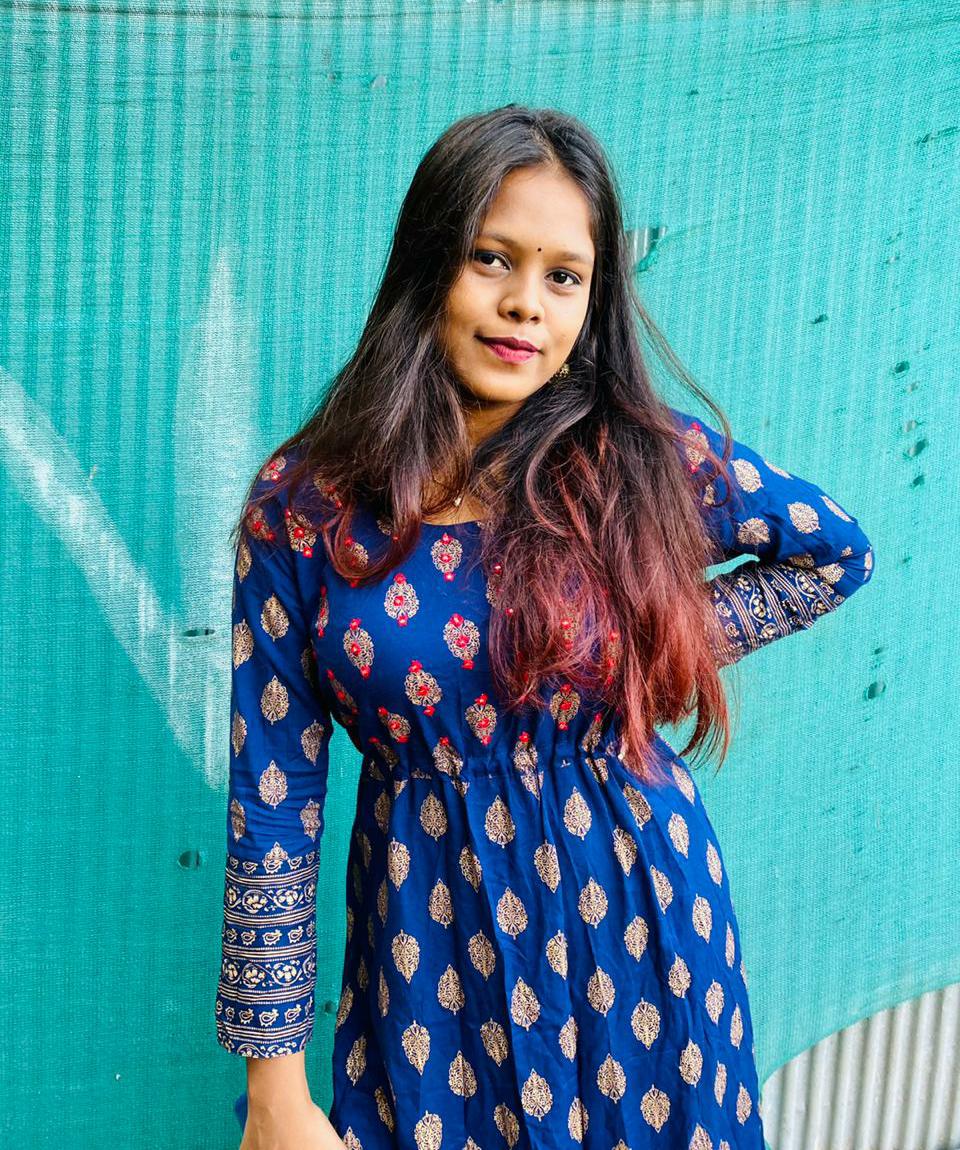 Manthra Koliyer is a writer at Gutshot Magazine. She has an affinity for seeing the world through people's eyes. With a bubbly fun personality, you can always catch her chatting with anyone she comes across. Holding an English Literature degree from Wilson College, Mumbai, and a Post Graduate Diploma in Journalism from Asian College of Journalism, this pop culture fanatic is ready to take on the world with a pen, paper, and microphone. She also actively works on her personal blog called namasteyconvict.blogspot.com, where for a moment she lets you into her drama-filled world.
---
---
More News
---
Comments