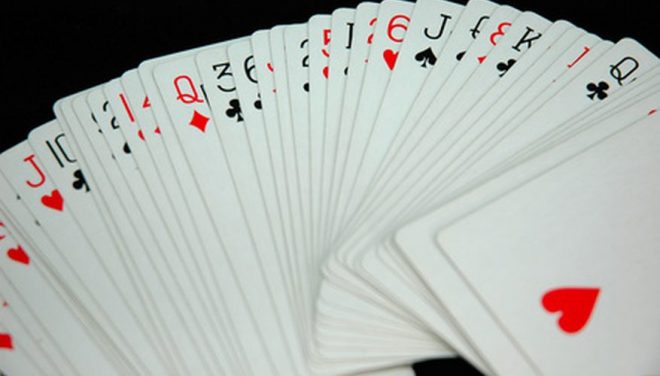 Rummy
---
Lesser known types of Rummy
The most common forms of rummy are Gin and 500 rummy. But there are so many regional variations in this game that are all unique and fun to use.
Here is a list of lesser known varieties of Rummy:
In this form of rummy the players are given 13 cards each and they have to create melds out of them. The use of joker is permitted as a blank card. There are 3 varieties of 13 card rummy
80 points rummy is also known as Points rummy It's the most common form of 13 card rummy. Each player is given 13 cards and they have to meld them into a sequence of cards. This game does allow the use of joker as a replacement of any other card as well. This is the most simplest form of poker. Due to its simplistic structure it is widely adopted as the most common form of online rummy.
In this form of rummy there is a limit to the no. of deals. Each player gets the same amount of chips in the beginning of the game. The player with the least amounts of melds loses and has to give all his chips to the winner of the match.The players are then ranked based on their total earnings. The person with the most amount of chip is declared the winner. The major difference between deals rummy and points rummy is that the former is played for a pre-determined no. of turns.
Pool rummy is based on collecting a pool of money before starting the game. There are two major variations in this type of rummy- 101 and 201 pool rummy games. The game is based on melding pairs and collecting the points off of those. The major difference between this and the other types of rummy is that the player who reaches the threshold of 101 or 201 points is eliminated till the last remaining person is found.
This form of rummy is quite popular during the Indian festivals of Dusshera and Diwali. The game is played using 3 decks instead of just one deck and each player is given 21 cards to make 3 pure runs and melds and proper sets and sequences with the rest of hand.
This form of Rummy originated from Spain. It has multiple variations based on the number of people playing it. This game is most commonly played by 4 plays in partnership. The game is played with 2 decks of cards and 4 jokers. All the 4 jokers and 2s are considered as a wild card. The main goal of all the players is to form melds with 7 cards without going out.
Check out our online poker rooms section, where you can read reviews on the biggest and best poker rooms in the country, while also taking advantage of their bonuses and promotions. Check out these top poker rooms HERE.
---
---
Comments