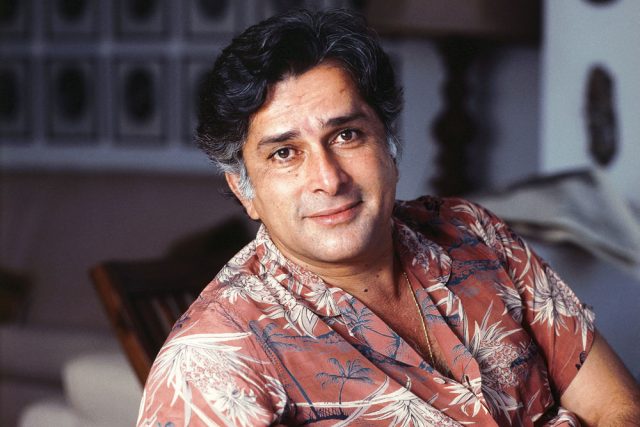 Business
---
Legendary Bollywood Actor Shashi Kapoor Dies At 79
Shashi Kapoor, son of Prithviraj Kapoor and brother of Bollywood heroes Shammi Kapoor & Raj Kapoor, passed away yesterday evening, in Mumbai. Having been admitted to Andheri's Kokilaben Dhirubhai Ambani hospital on Sunday, Shashi Kapoor was suffering from a chest infection, something that he had issues with earlier in 2014.
The veteran Bollywood actor was also suffering from kidney failure and was on dialysis for several years. At 5:20 pm on Monday, he breathed his last and is survived by his three children Sanjana, Kunal and Karan. It was the actor's nephew Randhir Kapoor who confirmed the news of his uncle's death.
Today, millions of fans across the country will be grieving as the actor's death marks the end of an era; he debuted in the 1961 film Dharmputra, and went on to act in 116 Hindi films, entertaining audiences over a couple of decades. Mr Kapoor will always be remembered especially for one popular dialogue, "Mere Paas Maa Hai," from the film Deewaar.
Indian sportsmen, politicians, many from the Bollywood fraternity, and others took to social media to express their grief and share condolences to the Kapoor family. Here's what Indian Prime Minister Narendra Modi tweeted:
"#ShashiKapoor's versatility could be seen in his movies as well as in theatre, which he promoted with great passion. His brilliant acting will be remembered for generations to come. Saddened by his demise. Condolences to his family and admirers."
Evergreen actor Amitabh Bachchan was a very good friend of Shashi Kapoor, and he didn't go to visit him in the hospital, as he wanted to remember 'Shashi Ji' as the man he once was – handsome and charming. Amitabh took to his personal blog to say that as a budding actor, he stood no chance at all with men like Shashi Kapoor around. Read his tribute to Shashi Kapoor here.
Randhir Kapoor also confirmed that the funeral ceremony of Shashi Kapoor will take place today, 5th December 2017. Rest in peace, Shashi Kapoor!
Get latest updates on Poker right in your inbox – Subscribe Now!
---
---
Comments