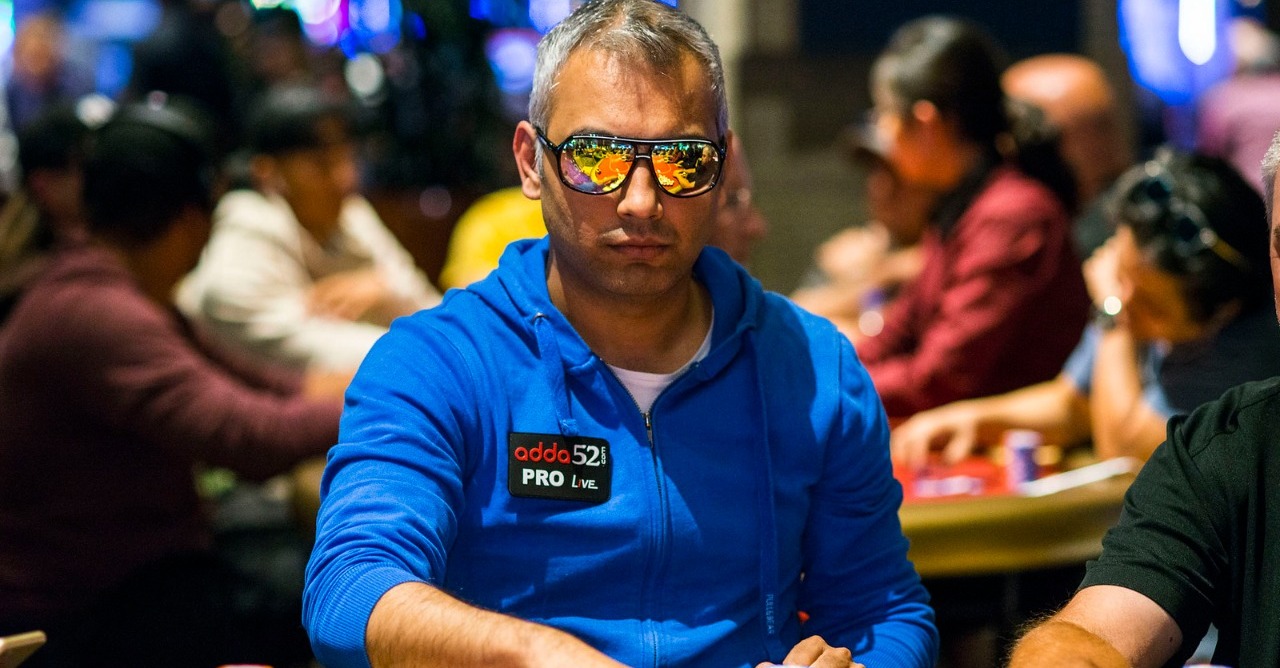 Poker
---
Kunal Patni ends 5-year relationship with Adda52
All good things come to an end, they always say. That's the line that Indian poker pro Kunal Patni used in a statement on Facebook a few minutes back. He took to the social media platform a while back to announce the end of his relationship with Adda52, one that has gone on for as long as 5 years.
A banker turned poker pro, Patni has been looked up to by hundreds of upcoming poker players in India, especially because he took that leap of faith and left his full-time job to turn to poker. What's more inspirational is that he has done well in the sport over the years, with $460k+ in live poker earnings and a massive best of $115,819 for a runner-up finish in the WPTDS Berlin Main Event. Patni's breakthrough on the Indian poker circuit came in 2014 when he scored India's first ever 'Spadie', the trophy awarded by the Asian Championship of Poker (ACOP) to the winners of its events. That particular edition was very good for the Mumbai-based pro who additionally scored a deep finish in another ACOP event.
For as long as we can remember, Patni has been addressed as an Adda52 Team Pro, wearing their patch at all major live events in India as well as overseas. The two have shared a long-lasting association which has recently come to an end. His post was an announcement to the community without any real reason for the split being mentioned.
The post read, "Guys just wanted to share some development. I have been fortunate enough to have been signed as one of the first Adda Pros when they started the program and continued being with them for 5 long years. However all good things come to an end and it's time now for us to part ways. It's been an absolutely amazing journey for me and I was blessed to have been with Adda for such a long time. Wish them all the very best for the future !!"
Patni has been a good ambassador for the brand and has also served as a representative of the brand to the community. He's been with them in good times and bad and he ended his post wishing them the best of luck for future endeavours. The post was received with numerous comments and reactions from the rest of the community.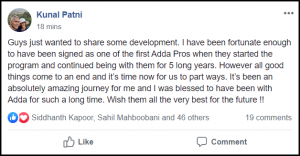 Gutshot immediately reached out to the pro for his comments on the same. He said, "I have been with Adda as a pro since the inception of the Pro program. I was extremely lucky and fortunate to have been selected as one of them along with stalwarts like Amit Jain, Aditya Sushant and Muskan Sethi. I was a completely unknown commodity when they decided to punt on me based only on my ACOP Title. They must have liked something in me as I ended up being the longest serving pro with them. I tried my best to justify the expectations they had from me as a pro and hopefully fulfilled them.
His 5 year stint with Adda52 has left Patni with warm memories and appreciation for this former sponsor, "Adda has been nothing but wonderful to me in the last five years and I have reciprocated by being by their side during all their ups and downs. Unfortunately, they are discontinuing with their Pro Program. CEO Naveen Goyal wanted me to continue with them in some form like an advisor or something. I gave it a very serious thought and decided that I would like to continue playing and working hard to improve my game. That hardly leaves me with enough time to do anything else and hence I had to decline. I sincerely believe that Adda is by far the best platform out there. Like all other platforms they have their share of problems. However, Naveen is a very proactive guy and I am pretty confident that he will do everything to sort out these issues also going ahead. I have nothing but fond memories from my stint with Adda for 5 years," he added.
For more updates on the story, stay tuned to GutshotMagazine.com.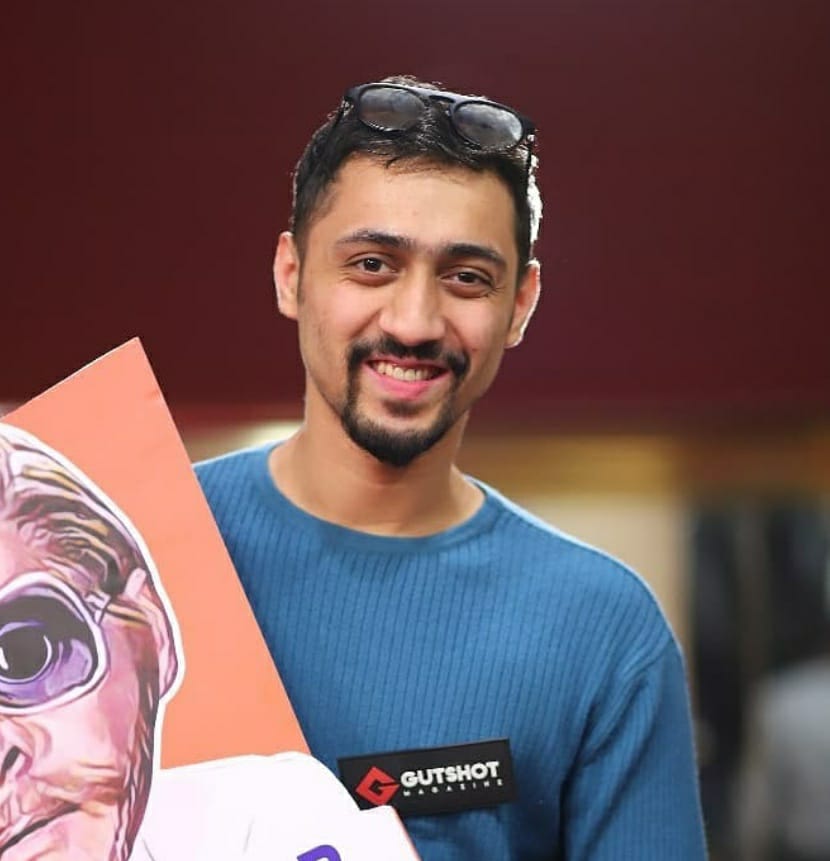 A graduate in Business Management, Dwayne began his career as a content writer for a virtual sports betting company and then for Gutshot too. Now, he heads marketing and business operations at Gutshot and while he's no expert in poker, he enjoys the occasional weekend home games. He was introduced to the industry in 2017 and has made quite a few friends along the way. Outside of poker, he is an avid cricket and sports fan, loves his bikes and of course, a good party! If you want to reach out to him for partnerships and collaborations, feel free to send a message at dwayne@gutshotmagazine.com.
---
---
More News
---
Comments