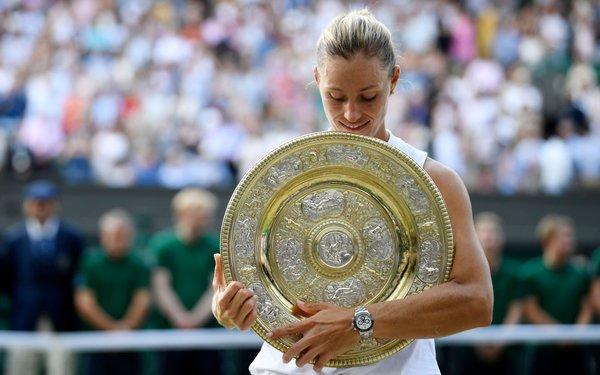 Gambling
---
Kerber beats Serena in Wimbledon Final
Angelique Kerber came into the 2018 Wimbledon Women's Singles final amidst all the talks of the Serena Williams fairy tale comeback. Serena made her way to the 2018 Wimbledon final, 36 years of age and just around 10 months after she gave birth to her first daughter, Alexis Olympia Ohanian Jr.
The 23-time Grand Slam champion and 7-time Wimbledon champion had dropped just one set going to into the final and was seeded 25th in this tournament. However, her opponent had also just dropped a single set. Serena was in for her toughest game yet, playing the number 11 seed in the final.
Kerber just lost one set in her first game against Claire Liu, and it was a flawless last couple of weeks for her after that first game. She won each game in straight sets, including the final against Serena. Sad to say, it was a one-sided affair as Kerber won 6-3, 6-3 without breaking a sweat.
Coming in the way of Serena's dream comeback to the professional level, Kerber went on to win her third career grand slam title. It was also her first Wimbledon title, becoming the first German woman to win the Wimbledon since Steffi Graf in 1996. Check out the winning moment here:
"It's a dream come true. I know I had to play my best tennis against a champion like Serena. Serena is a great person and a great champion and she is a great inspiration for all of us," said Kerber after the game. "It is obviously a disappointment but I can't be disappointed. I'm literally getting started. To the other mums out there I was playing for you today and I tried. But Angelique played really well. I look forward to continuing to be out there and do what I do best," said Serena.

---
---
Comments