Gambling
---
Karnal Police drone uncovers gambling den arresting 13 persons
Whether you call them Unmanned Aerial Vehicles (UAVs), Drones or Flying Mini Robots, drones are rapidly growing in popularity. They are mostly used to capture still images or videos from the sky. UAVs are often used as surveillance to gather information about specific individuals, groups or locations. Drones are efficiently used for gathering information because of the small size and flight capabilities, which enables it to capture information from a distance at high altitudes. Drone's camera provides a First Person View (FPV) which allows authorities to have a greater reach in terms of surveillance. The authorities in India are getting more modern and sophisticated by using drones for law enforcements purposes and surveillance. 
Recently, authorities in India unveiled an illegal gambling racket while they captured the accused using a drone as they were not adhering to the lockdown regulations in relation to the coronavirus outbreak. 13 individuals were apprehended as they defied the lockdown rules and were involved in gambling in the city of Karnal, Haryana. The group were gambling on the rooftop of one of the city's buildings. Karnal Law enforcement were able to detect the illegal gambling activity as their drones were patrolling the sky. The accused were caught off guard as the local police gathered information to apprehend the suspects. They were later detained and taken into custody by Karnal Local police and awaiting prosecution.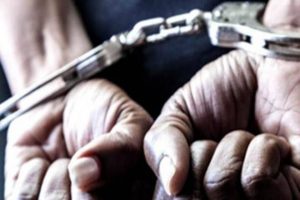 With the COVID-19 pandemic on the rise in India, legal casinos have been forced to close and no longer offer customers a means to play. Most people have turned to online casinos although, yet there are people to whom visiting digital casinos are not enough. The social part of gambling is difficult to capture online as people are usually playing in different parts of the country on their mobile phones or laptop. Some have been gathering illegally in farm houses, bungalows or even lodges to meet their need of gambling. The authorities have taken strict action against the accused to stop and contain the spread of this deadly virus. 
Although drones won't be used routinely to detect illegal gambling on rooftops, it's an incident which demonstrates the effectiveness of drone surveillance in general. Fast-forward a couple of years, and we are likely to see drones patrolling the skies regularly to uphold law and order in India. For more updates on gambling stories in the country, keep reading GutshotMagazine.com and stay tuned!


---
---
More News
---
Comments