Poker
---
IOPC Day 22: Sunday Prime Ends In A Deal As Pavankiran B Takes The Title For 8.79 Lakh
The last day of India Online Poker Championship (IOPC) July 2021 ended with a bang. Only the final table of the IOPC Main Event which is led by Aditya Agarwal and the Master's Table are left. Both will be live-streamed on Gutshot's Facebook page, so stay tuned for that. Coming back to day 22 of IOPC July 2021, there were some pretty big winners; IOPC leaderboard topper Anuj Yadav, also nailed an IOPC title yesterday. A lot of action and drama unfolded yesterday, let's take a look. 
IOPC #133 – ₹6.5 Lakh GTD
The night started with the ₹6.5 Lakh tournament and had 432 total entries competing in the field. However, only the top 31 entries made the money with each taking home a min-cash of ₹5,720.
Clinching the title spot was Nitin Arora aka 'Demogorgon' who took home ₹1,37,475 in winnings. While player Joseph Rochungh Touthang aka 'axone' came in the runner-up position and walked away with ₹92,560.
Some players who made the money were Aman Parakh (3rd,₹65,260), Yash Chitre (4th,₹52,910), Vinayak Bajaj (6th,₹31,785), Mithun Mahesh (8th,₹16,965), Arjanveer Singh (9th,₹14,040), Vikram Mishra (11th,₹11,895), IOPC Blaze of Glory winner Harshad Barve (12th, ₹10,595), and FTS 2.0 Main Event winner Siddharth Karia (14th,₹9,620). While players like Anuj Yadav (55th), Abhishek Goindi (59th), Gutshot Player of the Month, Anirban Das (75th), Sanish Chhabra (84th), IOPC Legends winner Amit Gehani (122nd) and others didn't make the cut. 
Total Entries: 432

Buy-In: ₹1,650

Places Paid: 31

Min-Cash: ₹5,720
IOPC #134 – Monster Stack ₹5.5 Lakh GTD
Continuing the momentum was the Monster Stack tournament; this tourney witnessed a total of 794 entries and even managed to surpass its original guarantee. The final prize pool stood at ₹6,35,200. The event ended with the top 71 places being paid a min-cash of ₹2,413. 
The action boiled down to player 'TheRealG' and Vikram Mishra aka 'MentalScience.' They entered level 57 of the final table with chip stacks 13,474,176 and 10,345,824 respectively. Holding cards T♦ A♦, 'TheRealG' raises 600,000 pre-flop which was called by Mishra who had hole cards T♥ 6♥. The flop opened to 4♣ T♠ 5♦ giving both a ten pair. The rest of the game played out and the entire board opened to a 4♣ T♠ 5♦ 8♥ K♥ after which both went all-in. 'TheRealG' took the pot with a ten pair and A for a kicker.
IOPC reg 'TheRealG' shipped this tournament and pocketed ₹1,22,593 in prize money while Mishra took home prize money of ₹77,240 in runner-up position.
Total Entries: 794

Prize Pool: ₹6,35,200

Buy-In: ₹880

Places Paid: 71

Min-Cash: ₹2,413
IOPC #135 – Sunday Prime ₹60 Lakh GTD
Among the high-value tournaments was the Sunday Prime and its ₹60 Lakh guarantee. This event attracted 1,108 total entries and had many pros participating. Finally, the top 103 entries made the money with each getting paid a min-cash of ₹16,200.
Ultimately, it was Pavankiran B aka 'Rootahua Machi' who got the top spot but only after making a deal with player Himanshu Arora aka 'shambolic794.' This resulted in each taking home ₹8,79,120 and ₹7,34,749 in prize money respectively. 
Total Entries: 1,108

Buy-In: ₹5,500

Places Paid: 103

Min-Cash: ₹16,200
IOPC #136 – All Rounder SNG
The IOPC All Rounder SNG (Sit N Go) was played between 14 players. The event had a prize pool of ₹7,50,000 and was shared among the top 4 places. Each of these players were given a min-cash of ₹75,000.
Anuj Yadav aka 'titooTauji' led level 20 with a chip lead ratio of about 2:1. Yadav had a pair of queens (Q♠ Q♣) while his opponent Vinay Rajpal aka 'BeepBeepImaJeep' had a pair of nines (9♠ 9♣)  as hold cards. Rajpal went all-in pre-flop and Yadav calls and raises 221,346. The board opened to 6♠ 3♣ A♠ K♦ K♥ which gave Yadav a higher two pair and won him the pot. After this, the IOPC leaderboard frontrunner, Anuj Yadav won the game and added ₹3,00,000 to his bankroll. While Rajpal came in second for ₹2,25,000.
Total Entries: 14

Prize Pool: ₹7,50,000

Places Paid: 4

Min-Cash: ₹75,000
IOPC #137 – Sunday Spotlight ₹6 Lakh GTD
Next up was the Sunday Spotlight event which had an advertised guarantee of ₹6 Lakh. The event had 768 entries participating, which also bumped up the prize pool to a final amount of ₹7,50,000. The top 63 players made the money and were given a min-cash of ₹3,340.
Saahib Bawa aka 'Str8$$$Homey' shipped the event and cashed  ₹1,48,531. The runner-up position was claimed by Utkarsh Vaish aka 'kidpokerNJ' who took home ₹93,696 in prize money. Bawa had entered level 49 with a 7:1 chip lead ratio, putting him at a greater advantage. He had hole cards 4♠ A♣ while Vaish had cards 7♥ K♠. The game went on as usual with the board eventually opening up to 5♣ K♥ 3♣ 9♥ 2♦. On the river, both players went all-in and once the showdown took place, Bawa scored a straight (5-A) and clinched the title. 
Total Entries: 768

Prize Pool: ₹7,50,000

Buy-In: ₹1,100

Places Paid: 63

Min-Cash: ₹3,340
IOPC #139 – Value Mine ₹40 Lakh GTD
The Value Mine was a tournament with multiple flights and a huge guarantee of ₹40 Lakh. The ₹660 buy-in attracted a total of 5,940 entries across all flights. Out of the total entries, there were 649 survivors who made it to Day 2 of the tournament. However, only the top 645 places made the money and were paid a min-cash of ₹1,400.
Piyush Ravi aka 'anCap' won the tournament and took a pay cheque of ₹5,58,800. The event's runner-up was Aditya Kulkarni aka 'This n That' with ₹3,19,600 in prize money. Ravi and Kulkarni had starting cards A♣ 6♦ and Q♣ T♣ respectively. They didn't waste any time and went all-in pre flop. The board opened to 7♣ 5♥ 9♣ 2♥ 9♥ and while both scored a nine pair, Ravi won the event with his A kicker. 
Total Entries: 5,940

Buy-In: ₹660

Places Paid: 645

Min-Cash: ₹1,400
IOPC #140 – ₹15 Lakh GTD
Lastly, it was IOPC #140 that brought the last day of this poker fest to a close. The event had 764 total entries; the initial guarantee was surpassed and the final prize pool stood at ₹15,28,000. Those who made it to the top 63 positions were paid a min-cash of ₹6,646.
The player Rahul Sahni aka 'iLiSHMaCh' clinched the top spot and walked away with ₹2,95,668 in prize money. While it was IOPC July 2020 and January 2021 leaderboard winner Bhanu Prakash aka 'spectre' who took home ₹1,86,416 in winnings. Both the player went all-in pre flop with Sahni holding cards A♥ 8♠ and Prakash with Q♣ 9♥. The board to 5♦ 6♣ A♣ 4♠ K♣ and gave an ace pair to Sahni and a high card to Prakash. Which then resulted in Sahni winning the tournament.
Total Entries: 764

Prize Pool: ₹15,28,000

Buy-In: ₹2,200

Places Paid: 63

Min-Cash: ₹6,646
For more news and updates about IOPC tournaments, keep reading GutshotMagazine.com. Follow us on our social media handles like Facebook, Instagram, Twitter, and Telegram.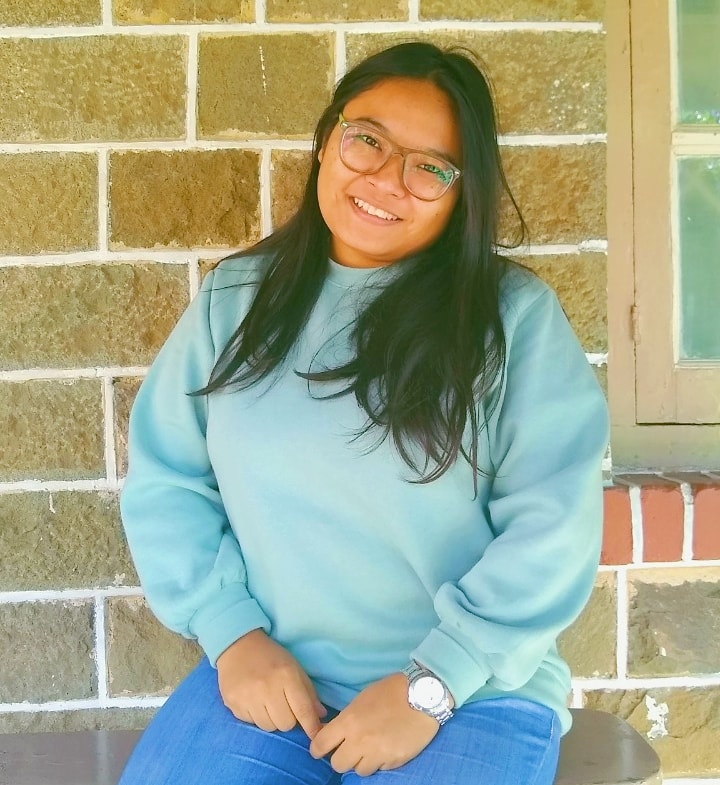 Donna Amo was a writer at Gutshot Magazine. She is a graduate from Sophia College of Women, Mumbai with a degree in English Literature. When this October born foodie is not writing content or poetry, she spends her time laughing at memes or watching series. Based out of Mizoram, she is drawn to all things nature and has a soft spot for puppies.
---
---
More News
---
Comments