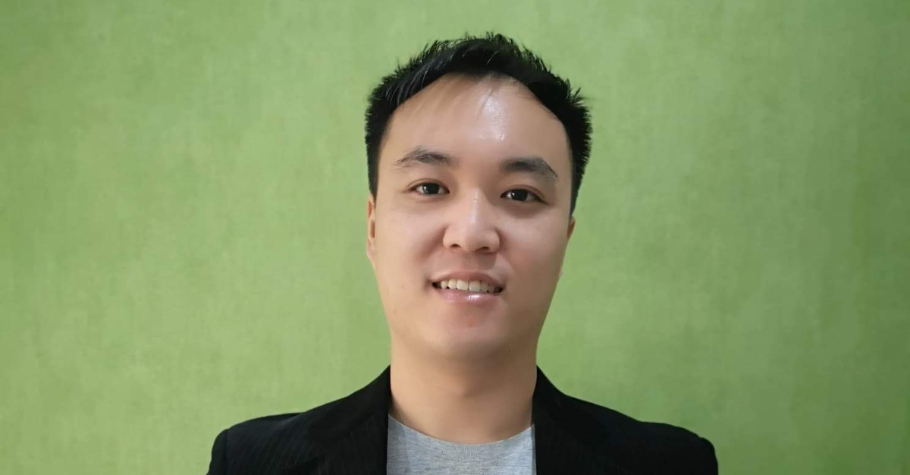 Poker
---
Phachara Wongwichit : Up And Personal With Thailand's Numero Uno
Talk about the Poker community and the name of Thai poker star Phachara Wongwichit resonates louder than ever.  A professional player, an influencer and an inspiration to Thailand's youth, Wongwichit has bagged the titles of many big tournaments. Needless to say, his early indulgence in competitive strategy games played a crucial role in his professional poker career.
We connected with the experienced and pro poker player, Phachara Wongwichit, who significantly contributed in shaping Thai poker, to know more about him, his strategies, his experiences and more. Here's what he had to share:
What made you take up the proposal of working with a brand like Natural8?
Natural8 is a rapidly growing Asian brand, allowing me to enjoy the geographical proximity of my existing Thailand market. Besides easy operability, Natural8 was already a huge name even before I planned on associating myself with it and provided multiple gaming options. On top of that, I also knew key people inside Natural8, which added to the credibility and trust of this association.
How did you get into poker? What were your early experiences like?
I was always interested in card games, board games and strategy games. So naturally I took a liking to poker from a young age. However, I did not take it seriously until I graduated university. Once my academic liabilities were out of the way, I had a lot of free time to indulge in poker. Subsequently, I started reading books and surfing through online stuff related to poker and how to improve my skills. I started playing micro stakes and then moved to live cash games at local casinos. Eventually I lost the first two or three buy-ins, before building up my bankroll from there without ever looking back.
How do you prepare for a poker tournament?  Do you make any changes to your daily routine before you start preparations?
 I try to sleep plenty and eat well before a big tournament. But things hardly go as planned when you have money at stake (hahaha). Also, if I haven't played much recently, then I consider indulging in a few smaller turbo tournaments to warm me up a day prior to major events. I do not try to add any new arsenal to my poker game or strategy right before a tournament. Finally, I consider long term association with the game and not immediate preparatory hacks.
As a professional poker player, you must have made and observed miscalculated moves on a poker table. Which one do you remember vividly?
 I had the top three pairs in a PLO game on the turn with 6892 on the board. And then the river came at 7 and in my mind I had made a full- house and shoved all-in thinking it paired the board. I got snap called by a straight, leaving me shaking my head and the tablemates dumb found. Quite unwise of me!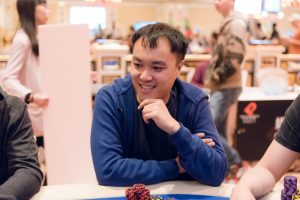 ALSO READ : Spartan Poker's UVS Bluffmaster Is A Tournament You Can't Miss!
What are the most nail-biting moments that you have lived in your poker career as a professional poker player?
I could still vividly recall the heartbreaks on the big money final tables. However, for happier moments I was really glad to win a single day high roller in Cambodia a month after joining my team to promote poker in Thailand, more so, as I was under pressure to produce a trophy for marketing content and a week earlier had just finished 3rd and 4th in the Red Dragon series in Korea.
Does playing poker for long hours get tiresome? If yes, how do you bounce back?
Yes, it definitely gets tiring. To recoup, I usually take a few days off, just to sleep in, sorting non- poker things out, in general trying not to think about poker for a while. From time to time I'll take a vacation and plan some activities.
How does it feel to win so many poker tournaments? Do you have a fixed formula that works for you?
Nothing equals the feeling of coming first and winning the maximum, whilst leaving no money behind (hahaha). But, I don't have any special secret other than one i.e. more volume equals more results. Of course having skills is more of an advantage and bankroll is a major factor. But in the end, it all comes down to practice.
What advice do you have for budding poker players who wish to become pros?
Firstly, constantly improve your game and try not to think you did everything perfectly or that you have mastered the art. Trust me, it's not that easy! Secondly, don't let short term variance fool you, whether it is an upswing or down. Plus, neither let a good run make you think that you are way too good nor a downswing break your motivation or confidence.
You are numero uno in Thailand's all-time money list, what is that feeling like?
It's nice but it's still just a number. Obviously, I expect someone younger and hungrier to overtake me in time. In the meantime, I try to use this position to promote poker in Thailand and show that there is far more to it than just a gambling card game.
Live events are slowly returning, which tournaments are you looking forward to play?
 All of them but especially the WSOP in Las Vegas, as it pulls the largest gathering, allowing me to catch up with most of my friends.
Where do you see yourself five years down the line?
Traveling extensively to playing live poker tours, both in a professional capacity and as mildly-competitive recreational outings. Would be nice to see familiar faces and meet new people along the way.
Players like Phachara Wongwichit, who believes that poker is more than a gamble game, are indeed the inspiration for the newbies of the online poker world. His devotion, persistence and hunger to continuously improve his game have shaped him into the pro player he is today.
 Rapid Fire
Q1.  Who is your favourite Team Hot colleague?
A1. Soyza and Danny, we are good friends off and on the table.
Q2.  Favourite destination to play live poker?
A2. Las Vegas
Q3. Main goal as a poker player?
A3.Financial freedom
Q4.  One word to describe Natural8 as a brand?
A4. Asia's number one poker brand
For more information and updates, keep reading Gutshot Magazine. Follow us on Facebook, Instagram, Twitter, and Telegram.

---
---
More News
---
Comments