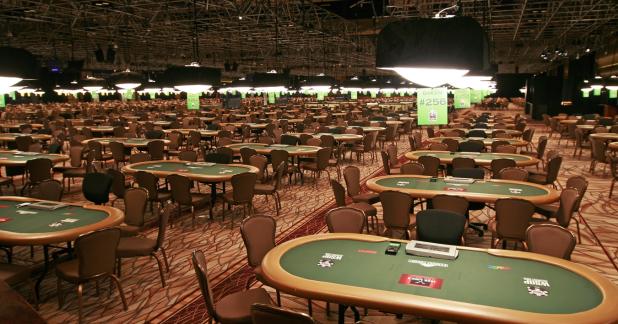 Poker
---
Indian pros on the status of WSOP 2020
By this time of the year, poker pros and enthusiasts from across the world would've usually had their flights and hotels booked, all set for another adventurous outing to the poker capital of the world, Las Vegas. By end of May each year, the World Series of Poker (WSOP) takes place in Vegas, which is nothing but the most prestigious event in poker across the world.
Year on year, the Indian participation at the World Series has also been growing, as thousands of new players have been getting into the game each month. And just when we thought that this year could witness record Indian participation at WSOP, something called coronavirus has cast an ugly spell across the country, and the entire planet itself.
After decades of coming home empty handed, India won its first WSOP gold bracelet in 2017 thanks to Chennai's Aditya Sushant who bagged gold in the Tag Teams Event. In 2018, it was Delhi's Nikita Luther who managed to ship the same event and brought home India's second gold bracelet. In 2019, it was Mumbai's Abhinav Iyer who emerged victorious, winning India's first solo bracelet.
Three consecutive years of being successful in the biggest poker festival in the world and we all had our hopes up for WSOP 2020, which to be honest, may not happen because of the COVID-19 pandemic. The last update came in mid-March where the WSOP Director ensured the series was still on, though many top pros believe it's only days away from being cancelled. The original dates of the WSOP 2020 series were 26 May – 15 July 2020 but chances of being cancelled are high. It was only a few days ago that the Wimbledon Championships were also cancelled, for the first time since World War II.
"There can still be a lot going on by the end of May. Maintaining, canceling or postponing is really too early to make a final decision. We are going to take the time, but we are studying all the scenarios. There is no deadline for a final decision, the situation changes from day to day," was the last update coming in from Gregory Chochon, Director for the World Series of Poker, a couple of weeks back. It was late last year that The Rio, WSOP host casino was sold for half a billion dollars, but it will continue to host the WSOP till 2021 on a 'venue-hire' basis.
Casinos across the world have been shutting down daily, and Goa wasn't an exception to this either, being ordered to shut doors as early as the second week or March. How then, will the WSOP 2020 take place? We also need to keep in mind we're one and a half month away from the start of the series and most countries across the world have even placed bans on international travel!
Though the Indian community was pumped and set for this series in Vegas, they would've surely reconsidered the trip by now. We reached out to some of the top pros in India who were planning their trips to the Sin City. Read below to know how their reactions…
"Honestly, with what's happening in the USA and across the world, I really don't think WSOP is going to take place in the summer. With the number of cases, it's just not feasible! I don't see myself travelling for the series if it happens in the summer. It's too risky at this point of time to travel. Will definitely consider going if it's postponed and if the situation is better," said bracelet winner Abhinav Iyer.
"The series is going to be cancelled or postponed for sure. There's a lot of talk about WSOP being moved to October but even if that is the case, it's highly likely that the attendance will be mainly local. I won't be traveling to any casinos this year and I'd advise others not to either," said Dhaval Mudgal.
At the time of writing this article, the number of COVID-19 cases across the world has crossed 1.3 million while there are 74,000+ deaths too. USA in particular is having a hard time containing the virus, with 367,000 cases in the country itself, higher than any other country in the world. Thus, travelling there in such times is more than just risky. While flights are banned across several countries including India, some hotels have also stopped taking bookings, while existing bookings are also being refunded in some cases. 
"I don't think WSOP is going to take place this year. Even if they postpone it to later during the year, the number of entries will be very less. We had already booked our stay for this year and had to cancel it last week. Thankfully Airbnb gave us a full refund. I don't think I will go this year now," said Adda52 Team Pro Kunal Patni.
"Yeah, I had been planning on going and booked an Airbnb for it but with the situation being what it is in the States now, I won't be going even if it happens (which seems highly unlikely anyway). In these incredibly tough and unprecedented times for everyone, I urge our community to try and use our privilege to help those in need. There's an amazing initiative by Zomato to take care of feeding the people who depend on daily wages for their food. Check it out here," said Paawan Bansal who has been going to WSOP since quite a few years now and has some big scores too.  
"Unfortunately, I don't think it's going to take place anytime soon. Or any other social event for that matter. Unless a vaccine is created, it looks tough. My plans for WSOP were dependant on scores between Jan and June. I think you need to have a bankroll of at least INR 1.25+ CR to comfortably make a trip to Vegas. You can't just pack your bags and leave for WSOP. I requires a lot of homework and discipline and I honestly don't think I'm there yet. I need to work on my technical and mental game. COVID-19 hasn't affected me or any other online reg for that matter during the lockdown as most of us are used to this lifestyle. The guarantees are bigger. Fields are softer," said recent India Poker Champion, Rubin Labroo, who we thought would've been looking forward to his first trip to the World Series.
Here's a glimpse at what a deserted Las Vegas strip looks like: 
Like Labroo said, there aren't many changes in the lives of online regs, because there's more than enough action taking place on the virtual felts in India. The biggest of the high-value tournaments would be the Millionaire X5 event which takes place on Spartan Poker on Sunday, 12th April. Stay home, stay safe, keep grinding and for more updates from the 2020 World Series of Poker, stay tuned to GutshotMagazine.com.
Check out our online poker rooms section, where you can read reviews on the biggest and best poker rooms in the country, while also taking advantage of their bonuses and promotions. Check out these top poker rooms HERE.
---
---
Comments