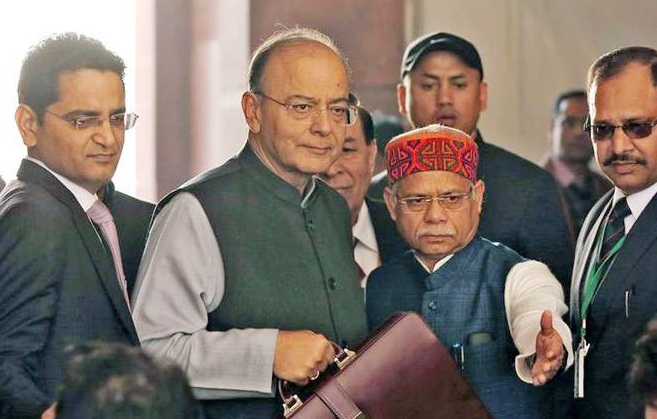 India
---
Highlights of the 2018 Union Budget
It was a big day for India as the Finance Minister Arun Jaitley set out to announce the 2018 Union Budget – the first budget since the introduction of the 'GST', which came out last year in July. The biggest announcement that was expected to be made was the re-introduction of 'standard deduction' for salaried employees, something that was abolished earlier in the year 2006-07. There were also expectations of an increase in the minimum exemption limit from Rs.2.5 lakh to Rs.3 lakh.
What is standard deduction?
Standard deduction is a taxing system which is a huge relief to salaried employees, as it allows a flat deduction from the income of a salaried employee, for expenses related to his/her employment, unlike the several outdated deductions Indian salaried employees have been used to over the last decade.
Jaitley addressed the Parliament at the start of the Budget, saying, "This year's budget will focus on consolidation and agriculture, infrastructure and healthcare." With the government making positive changes in individual tax rates for the past three years, they decided not to make any change this year. 
Jaitley then announced what was expected. Salaried employees will get a standard deduction of Rs. 40,000 on income, replacing the present exemption allowed for transport allowance and reimbursement of miscellaneous medical expenses. Further, the Health and education tax increased from 3% to 4%, to collect additional funds of Rs. 11,000 crores.
Indian Prime Minister Narendra Modi said, "I congratulate the finance minister and his team for a budget that ensures ease of living and strengthens the foundation of New India." He then announced the reduction of women's EPF (Employees' Provident Fund) from the current 12% and 10% to 8%, to ensure women take home higher salaries in hand.
This was the last full year budget before the country's general elections in 2019. The Finance Minister indicated that a total of 85.51 lakh people filed returns in 2017-18, as against 66.26 lakh in 2016-17. The minimum exemption slab was not increased and they're calling this the most populist budgets yet. Overall, this was a digital friendly budget, giving the 'Digital India' program a stronger push than anything else.
Don't forget to leave your comments and subscribe to GutshotMagazine.com!
---
---
Comments