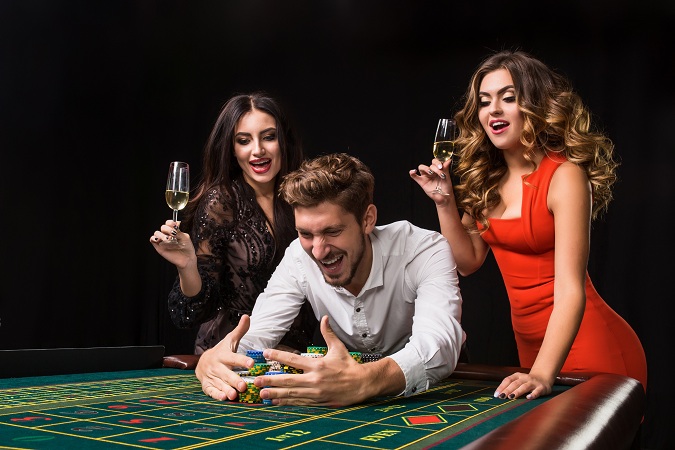 Poker
---
Here's How to Bring Your Best Game at the Poker Table
Consistency is vital in Poker as it is in any other sport. Consistency is what distinguishes the great players from the good players. If you want to be a professional poker player, it is vital to know how to be consistent and how to make the most of each game you play.
Here are a few ways you can bring your 'A' game to the table each time you play:
1. Get all your bases covered– Get enough sleep. Lack of sleep relates directly to lack of patience, concentration and high irritability. This is not a good combination to have when you have to make crucial decisions time and again. Be well rested before your game.
2. Eat all you can– Another important thing to do is have a well-balanced diet. A hungry or sick stomach can be your worst enemy if you need your brain to function at peak levels continuously at the poker table.
3. Be mentally wired – A poker table is not a place for you to vent out your frustrations or problems. Nor is it good to play if you are going through an emotional upheaval. A disturbed mind is the opponent's paradise. It is important to have a realistic and clear mind while playing.
Hence, it is suggested that poker players should do regular breathing exercises and meditation (ideally right before the game) to help clear out any prevailing problems.
4. Have top-notch confidence – Confidence is a snowball that keeps getting bigger and bigger with each win. Every time you win, you get confidence. Every time you are confident, you play better and stand higher chances of playing good hands and winning. Of course, it is not about just winning.
If you have played a lot of poker and put in a lot of time studying the sport otherwise as well, that leads to confidence building. More the experience you gather, better the results you reap.
5. Investing in the long run – It is possible to get upset over bad beats or believing that you are simply out of luck. However, you need to understand that poker is not a race; it is a marathon. All poker players, even the sharks, undergo dry phases in poker. Hence, it is important to know how to get through them. You need to simply accept that on some days you cannot win despite being the best player at the table. Look at your graph, across the thousands of hands and remind yourself that is what it is to be a good poker player.
Here were our tips to consistently play the best Poker. Do you think we missed out on something? If you are a poker pro and have any more tips to share with us, do let us know in the comments section.
We would love to hear your opinions!
Get latest updates on Poker right in your inbox – Subscribe Now!
---
---
Comments