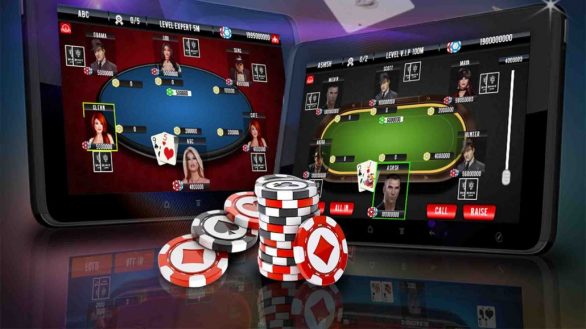 Poker
---
Have You Played Online Poker yet?
Online Poker is simply a card game of poker played over the internet. One can find a variety of different online poker sites all over the internet with a wide range of games and stakes available for the player to choose from which makes it quite interesting. The rules of poker are identical when one is playing a live poker game in person or against some random person on the internet.
However, there are some key differences. The first being, Online poker is much faster and tends to be less risky (one can play for smaller amounts) and easily accessible as you can play online anytime and anywhere in the world, without much hassle. On the contrary you'll be playing against strangers and won't be able to look them in the eye. However, there are ways to still find out if the person is bluffing or not.
With the advancement of technology, secure online poker sites were launched that were able to safely hold the player's cash and let them play against others. Online poker is popular for many of the same reasons that people love live poker. It's a fun, easy to play and intellectual game that can be thrilling. The game rewards real skill unlike slots or the lottery. We should also realise that it is something that one can do any time, for however long they like and for any stakes they like from the comfort of their own homes, which counts as another plus point when it comes to playing online poker.
It's been said that online poker is a great equalizer. It doesn't matter if you're big or small, man, woman, loud or quiet, old or young, poker is meant to be enjoyed by everyone. And with online poker you don't even need to go to a casino and get in on the action. One can play for the smallest stakes possible, or even for free. Also, it doesn't matter if you're playing your first hand or millionth, everyone is welcome at the table. We will find that there are a 100 million poker players worldwide and they continue to grow each day.
For online poker, there are minimal requirements and there's a good chance that you can play on the same device you're using to browse this device. Online poker isn't even that taxing on computer systems. So find your favourite site and get started with online poker.


Check out our online poker rooms section, where you can read reviews on the biggest and best poker rooms in the country, while also taking advantage of their bonuses and promotions. Check out these top poker rooms HERE.
---
---
Comments