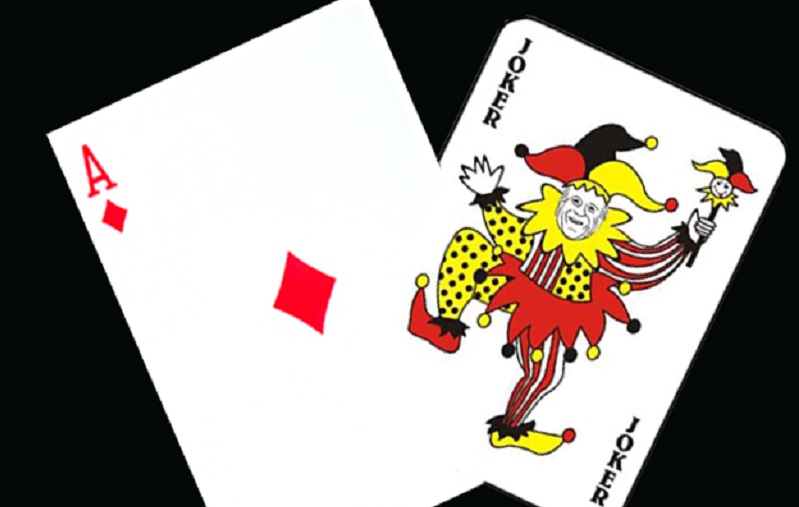 Rummy
---
Gutshot Rummy Dictionary – Wild Card
Every day more and more number of consumers are flocking to online sites, leading to the growth of the virtual gaming industry in India. Online games have found its share of takers for skill-based games such as Rummy and Poker. The country has a long history of card games and if you would have read Gutshot's How to Play Rummy, you would have become familiar with the word 'Ganjifa'.
Indian Rummy is a variant of the rummy game popular in India that involves making valid sets with 13 cards that are given out to every player present on the table. If you are a new player you will be thrilled to know that a classic game of rummy is enjoyed by most Indians. Festivals and celebrations would run dry without a game of Rummy. In order to master the game, learning Rummy vocabulary will greatly improve your knowledge.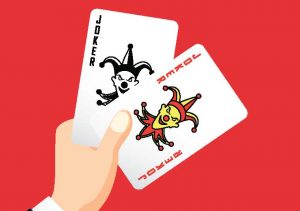 What is Wild Card in Rummy?
A deck of cards consists of 52 cards (4 suits with 13 cards each) and 1 wild card joker is also called as a paper joker. Wild card or joker is a card generated at the beginning of the game, which can take the place of any card in a run or a set. All cards of the same rank and any suit as the card selected are considered as jokers. A joker card can be used as any card in the sets.
The joker card acts as a substitute to complete an impure sequence and set. Playing the joker right is a tricky thing which a beginner may lack. A new player should work towards understanding the tricks on using jokers wisely.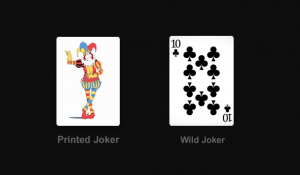 Types of Jokers
A printed joker or a wild card joker comes handy in rummy to make an impure sequence or a set.
Wild card Joker: When the game starts, a random card is selected as a wild card joker. For example, if 8♥ is the selected card, then 8 of ♣, ♠, and ♦ are all wild card jokers for that particular game.
Printed Joker: In a card deck, you will find two printed jokers. Indian rummy is played with two decks, so there will be four printed jokers in a game.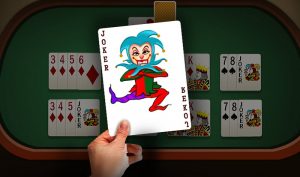 How to use joker in impure sequence and sets
If you want an incomplete sequence and you have a printed joker, so, you can use it as a substitute. For example, 2♣ 3♣ PJ 5♣ 6♣ – here the joker is used in place of 4♣. Similarly, when you have just one wild card, say 2♦, then it can fill in for 10♣ in this sequence – 8♣ 9♣ 2♦ J♣. Setting an example for set, 2♥ 2♠ 7♠ – in this 7♠ is the wild card joker that is the substitute to complete the set.
Rummy has been declared by the courts of law to be a game of skill. However, states of Assam and Orissa have not provided clear rulings on this matter but playing online rummy is legal in India. Want to learn other kinds of card games? Then stay tuned to GutshotMagazine.com.


---
---
Comments