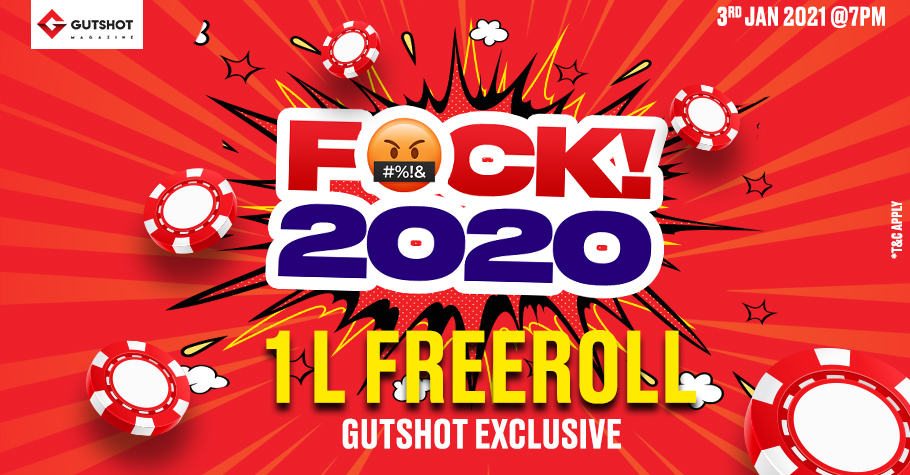 Poker
---
F*ck 2020! Start 2021 with Gutshot's 1 Lakh Freeroll
Prizes, prizes and more prizes!
It's the festive season and Gutshot is back with what we do best. We always want to give the best value to our users and this time, we're here with a massive giveaway to begin the new year. It's been a troublesome and well, traumatic year and to end it well, Gutshot is hosting its biggest giveaway yet! It's a whopping INR 1 Lakh Freeroll on Spartan Poker.
Fuck 2020! Win big in 2021
That's all we can say. It's the best time of the year and to celebrate, Gutshot is doing an INR 1 Lakh freeroll at 7 PM on 3rd January 2021. Like we mentioned above, we always keep the best for our users and this promotion is valid for all Gutshot users on Spartan Poker. All you need to do is deposit a minimum of INR 50 using promo code "GUT2021".
How to play in Gutshot 1L freeroll?
Firstly, let's talk about eligibility. If you have signed up through Gutshot in the past (or create a new account through this link), you are eligible to be a part of the 1 Lakh freeroll on the evening of 3rd Jan 2021. Next, you need to make a minimum deposit of INR 50 using the code "GUT2021". Once done, you'll have a ticket to the freeroll credited to your Spartan Poker account.
Where to find the 1 Lakh freeroll?
Step 1: Login to your Spartan Poker account.
Step 2: Head over to the 'Free Cash' tab.
Step 3: Click on 'Exclusive Tournament' scheduled for 7pm, 3rd Jan 2021.
Step 4: You will be auto-registered to the tournament.
The code is already active and you can go ahead and start registering to the tournament, which has the rebuy and add-on format as well. You can rebuy for just INR 100! Remember, it's a Gutshot exclusive tournament and this is one of many offers we give to our users. It's a good chance to end this bad year and start the new year with a bang! #FUCK2020.
For more updates and similar tournaments from across the world, stay tuned to GutshotMagazine.com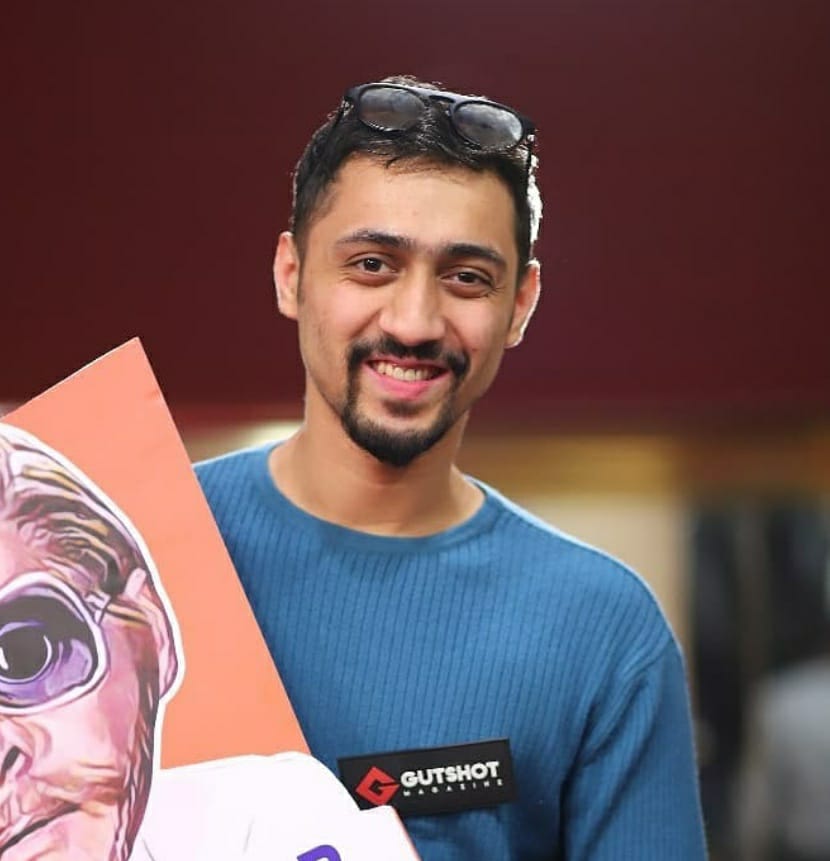 A graduate in Business Management, Dwayne began his career as a content writer for a virtual sports betting company and then for Gutshot too. Now, he heads marketing and business operations at Gutshot and while he's no expert in poker, he enjoys the occasional weekend home games. He was introduced to the industry in 2017 and has made quite a few friends along the way. Outside of poker, he is an avid cricket and sports fan, loves his bikes and of course, a good party! If you want to reach out to him for partnerships and collaborations, feel free to send a message at dwayne@gutshotmagazine.com.
---
---
More News
---
Comments