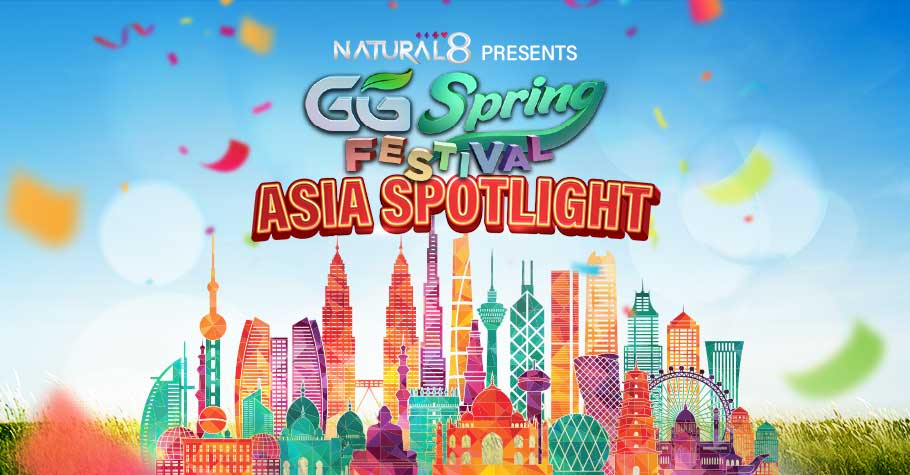 Poker
---
GG Spring Festival On Natural8: Asia Spotlight
The record-setting Natural8's GG Spring Festival (GGSF) caters to players all over the world, and there are some events specifically dedicated to those located in the Asian time zone. There were 12 tournaments in total that took place over the last two Saturdays, and another six are scheduled for the final Saturday of the festival (24 April).
Below is a summary of these events and what Asia's poker enthusiasts can look forward to in the tail end of this exciting festival.
Bounty Hunters Asia (10 April)
The three-tier system – High (H), Medium (M) and Low (L) – introduced during GGSF saw three bounty tournaments offered to bounty hunter enthusiasts on 10 April. Buy-ins were at USD 210 (H), USD 52.50 (M) and USD 10.50 (L).
The bargain tournament was Event L-31: USD 10.50 Bounty Hunters Asia, which came with a guarantee of USD 25,000. Thanks to 2,780 entries in total, the prize pool was boosted to USD 27,800. USD 5 of each entry went to the cash prize pool, while the other USD 5 was shared in the progressive knockout pool.
Two players received their buy-in back thanks to Natural8's Early Bird Bubble Protection feature, and the top 368 finishers earned a cash prize. No featured player made it into the money in this event, and the final table also featured three non-Asia players. Among those were Russia's 'Horovar1' who finished in 2nd place for a total of USD 1,558.64 and Hong Kong's 'Fireball' who scored a combined payday of USD 2,407.47.
Event M-31 came with a price tag of USD 52.50, and a total of 1,508 entries emerged. It came up shy of covering its USD 1,00,000 guarantee, thus providing additional value for each participant. USD 25 from each entry went to the cash and bounty pools respectively, and the top 206 finishers secured a portion of the cash pool.
Natural8 Team Hot ambassador Pete Chen bowed out in 184th place for USD 131.28 and was the only featured player to make the money. The final table was an almost exclusive European affair with just two players from China making the cut. Ukraine's 'Yuratom' finished in 2nd place for USD 5,781.92 while Canada's 'pokepwr' earned USD 10,569.34 for their victory.
Another overlay emerged in Event H-31, which came with a price tag of USD 210. Only 670 entries battled for a share of the USD 2,00,000 guarantee, with USD 100 from each entry going to the cash and bounty prize pools respectively. Among the notable finalists were WSOP Online Winter Circuit ring winner Aleksey 'ImLuckPads' Savenkov (USD 4,700.47) and Neel 'Neel' Joshi (USD 9,586.64). A battle in heads-up between China's 'gokchinees!' and 'dajingjing' saw the former settling for USD 15,220.27, while the latter earned the top prize of USD 24,715.30.
Asia Major Events (10 April)
The stakes were then raised on the same day for the three-tiered editions of the Asia Major with buy-ins of USD 25, USD 125 and USD 525. Only two events reached their guarantee, with the other providing players with value once more. All three events concluded after approximately nine-and-a-half hours.
In the bargain Event L-32 with the USD 25 price tag, a total of 2,478 entries resulted in a USD 56,994 prize pool. No players from Asia reached the nine-handed final table, which saw Germany's 'MacGG' take 2nd place and Ukraine's 'mikuseni' scoring the top prize of USD 6,884.14.
Two players from Israel reached the final table in Event M-32: USD 125 Asia Major, which drew a field of 1,322 entries and paid out USD 1,52,030 in prize money. WSOP bracelet winner Barak Wisbrod finished in 6th place for USD 4,839.37 and fellow country person Ran 'Pearblossom' Koller ended up in 2nd place for USD 15,303.47. Poland's 'Insktinkt' was crowned the champion and took home USD 20,408.64.
ALSO READ: What Will PUBG India OFFER Upon Its Return?
The most expensive Asia Major event of the day came with a buy-in of USD 525. The event had 592 entries in total who battled for their share of the USD 3,00,000 guarantee. Several notables reached the nine-handed final table, including Francisco Gonzalez, Xin Lee, Arnaud Enselme, Gabriel Moura and 'Apowers1968.' The latter finished in 3rd place for USD 28,603.58, while Timothy Ulmer (USD 38,143.49) lost in heads-up against Brazil's 'morgota' (USD 50,865.62).
Asia Major Events (17 April)
The schedule for 17 April saw the set of Asia Major events kicking things off, followed two hours later by the Bounty Hunters events. In Event L-65 USD 15 Asia Major, a total of 1,883 entries boosted the prize pool to USD 25,985.40. The last Asian player was Vietnam's 'steventhinh,' who fell in 10th place for USD 200.55 and thus setting up an international final table. Finland's 'lesgou22' earned USD 2,471.56 for their 2nd place finish, while Russia's 'PlaymateZ' took the event down for USD 3,297.62.
The M-65 tier with a buy-in of USD 50 attracted a field of 1,424 entries and paid out USD 65,504 in prize money. Two players from China and one from Singapore made the cut for the nine-handed final table. The one who went the furthest was 'Sabra' who finished in 3rd place for USD 4,880.54. This set up a South American duel, with Lucas Bassa walking away with a payday of USD 6,508.30 while 'cayao_aju' claimed the win for USD 8,680.17.
In the H-65 tier with a buy-in of USD 2,50, 580 entries emerged which resulted in a prize pool of USD 1,33,400. Russian rising star Artur Martirosian was among the finalists and turned a third bullet into 7th place for USD 3,930.07. 'GoldFishKing' from Hong Kong was the most successful Asian player in 3rd place for USD 11,792.79. Brazilian poker pro Alexandre 'SexyBaldGuy' Mantovani had to settle for 2nd place and USD 15,511.17, while 'MikeAllingelo' from Belarus claimed victory with a USD 20,402.47 win.
Bounty Hunters Asia (17 April)
Event L-66 Bounty Hunters Asia came with a price tag of USD 21 and attracted a field of 2,689 entries. The usual split of USD 10 to the cash pool and USD 10 for the progressive knockout bounty pool resulted in plenty of action, and the event took just over eight hours to conclude.
 'Yuratom' made another final table and finished in 8th place for USD 357.02. Mongolia's '77city77' dominated the action and ended it with a payday of  USD 4,914.81. Their PKO bounty prize of USD 2,737.09 was almost as big as the total prize of runner-up 'Rimskiy87' (USD 2,910.50).
 The M-66 tier with a buy-in of USD 105 gathered 1,245 entries for a USD 1,24,500 prize pool and 'Yuratom' was right in the mix again. This player from Ukraine made it to 7th place for USD 2,924.50 in prizes.
ALSO READ: Free Fire City Open Tournament Announced By Free Fire India
Notable finalists included 'sosickpl' (USD 1,984.70), Rajat 'Oye Como Va' Sharma (USD 2,566.48), Natural8 player Jung Chou 'DragonChou' Chen (USD 2,631.59) and Jacopo 'JESUSYAAZY' Achille (USD 7,871.04). The only five-figure pay out was awarded to Tunisia's 'MonkeyD93' who earned USD 11,059.69.
 Last but not least was Event H-66 USD 525 Bounty Hunters Asia, which took just over eight hours to determine a champion. A total of 467 entries, created a prize pool of USD 2,33,500. The first three casualties were all players from Brazil, while some well-known High Rollers such as Andrii Derzhypilskyi (USD 12,968.53) and 'iownumind' (USD 14,802.23) were among the finalists.
 Jacopo 'JESUSYAAZY' Achille came up short of victory once more, as he fired four bullets and finished in 2nd place for a combined cash of USD 17,266.03. Aram Oganyan only needed one entry and scored a massive PKO bounty to earn USD 33,609.99 in total.
Which Asia Events Are Up Next?
Nearly USD 1.5 Million in guaranteed prize pools will be up for grabs across the six GGSF Asia Events on 24 April. Buy-ins range between USD 5 and USD 1,500 and there will be three Bounty Events and three Superstack Classic events at 10:05 (UTC) and 12:05 (UTC) respectively.
Satellites for each tournament will be available, giving players from all over the world the chance to get in for a fraction of the original cost. No matter where a player is located, these events will certainly provide plenty of value for everyone!
For more such articles on poker tournaments, keep reading GutshotMagazine.com. Follow us on our social handles Facebook, Instagram, and Telegram.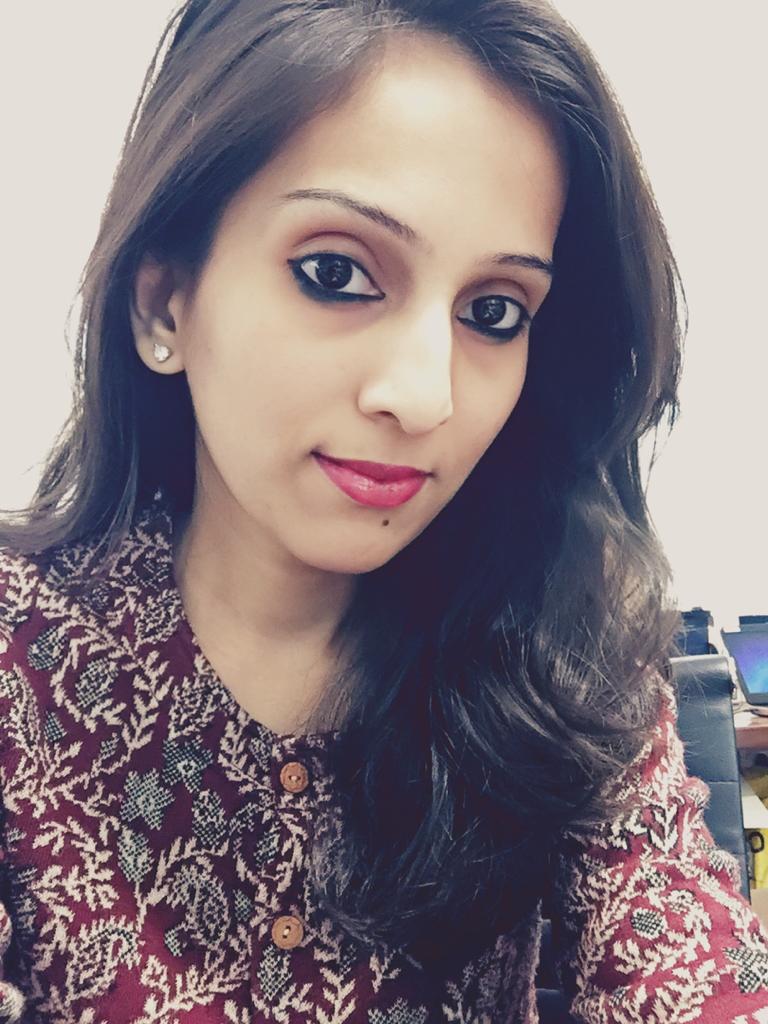 With a Masters Degree in Journalism and Communication, Mrinal Gujare currently is cruising through an exciting genre of writing and editing at Gutshot Magazine. Apart from being an Editor, Mrinal is an avid reader and a former contemporary dancer. She is also perennially hungry for intriguing scoops from across the globe. No holds barred is the rule Mrinal follows in life.
Photo Credit: Gutshot
---
---
More News
---
Comments