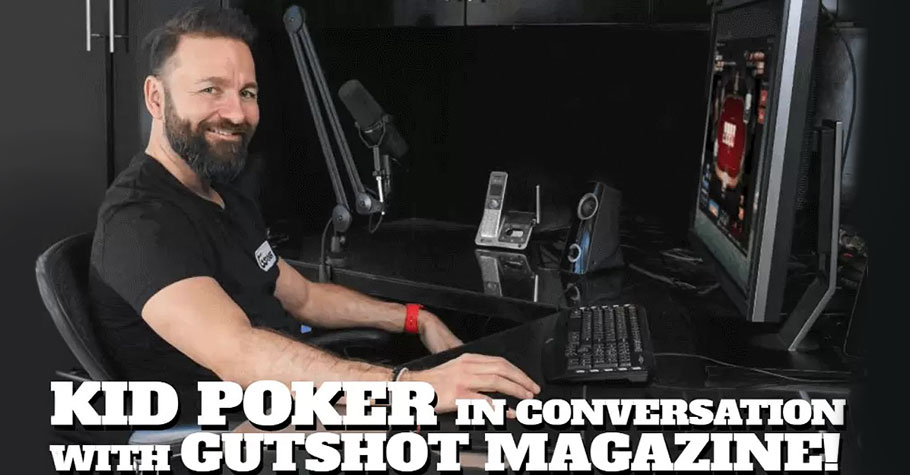 Poker
---
From The Vault: Getting Candid With Daniel Negreanu
This is not a recent publication. This is an old post from the Gutshot July 2020 e-magazine, which you can check out here for the Daniel Negreanu feature and several other similar articles. A one-time login will allow you access to the current edition as well as all past editions from the archives.
How does it feel to have conquered Mount Everest?! You're literally on top of the world and there's not much more to achieve, is there? You know you've scaled these heights because of struggles, hard work, determination and perseverance – this applies to every field of life, and the formula doesn't change when it comes to poker either.
How does one feel when they've been at the top of the All-time poker list for over a couple of years, with 36 WSOP Final Table finishes, 6 gold bracelets, a best live score of $8.2 million, total live tournaments earnings of $42+ million, WSOP Player of the Year awards in 2004 and 2013, and an induction into the Poker Hall of Fame in 2014?! It could get boring at the top, right?
Kid Poker in conversation with Gutshot!
I sometimes think there's nothing left to achieve in his career but American poker pro Daniel Negreanu thinks otherwise. Having accomplished almost everything in the poker world so far, he still has unchecked boxes on his bucket list. "The WSOP Main event, while a long shot, is still the tournament to win! Secondarily, I would say the Poker Players Championship which is also a WSOP bracelet event. Finally, the Super High Roller Bowl – I came second just a few years ago and would like to add that title to my resume."
Gutshot caught up with none other than 'Kid Poker' Daniel Negreanu, who is often considered the best poker tournament player in the world, currently #3 on the All-time money list after Bryn Kenney and Justin Bonomo, arguably the biggest ambassador of the game over the last decade or so. His achievements are abundant and is a hero to every college kid wishing to become a poker pro one day!
2019 was the year of massive change for Negreanu. He had 12 years of being a PokerStars Team Pro, growing together across the globe. However, he decided to call it quits on this super long association in search of a new challenge. A week before that decision in May 2019, he got married to long-time girlfriend, Amanda Leatherman. He dared to make the call of switching from a global leader to GGPoker, a newbie in the industry. However, GGPoker is slowly but steadily rising and making its presence felt around the world.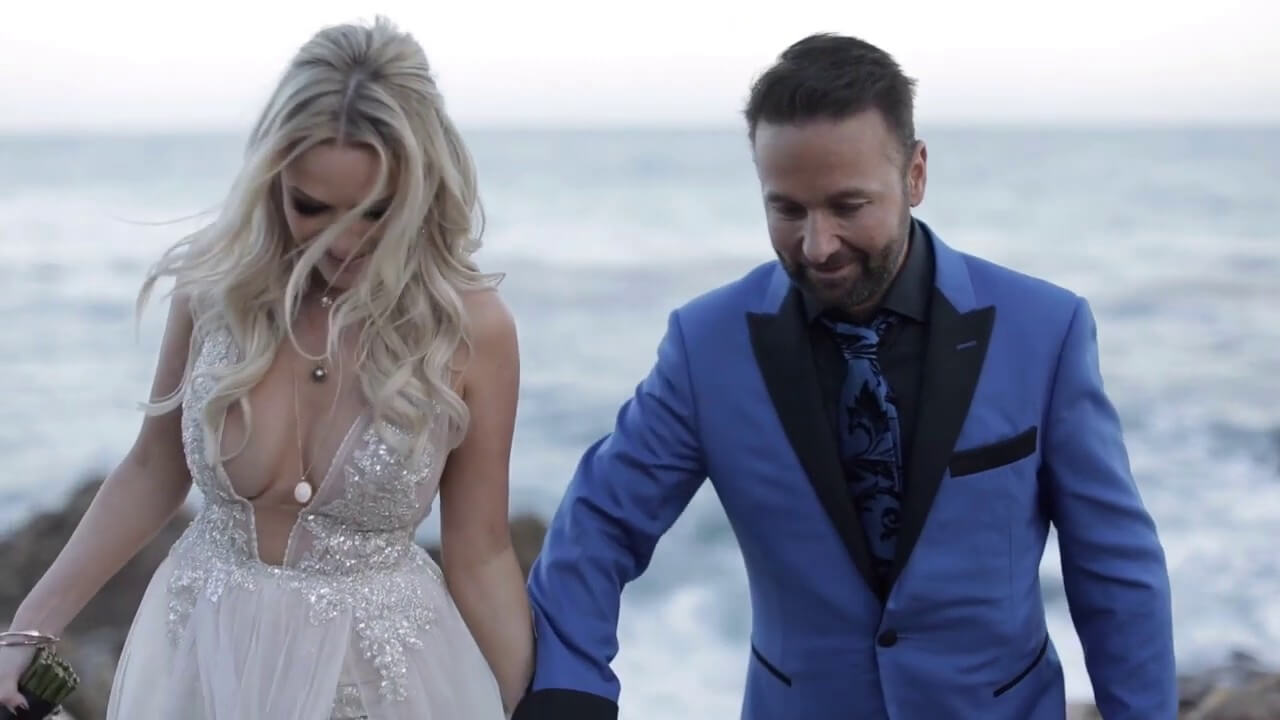 "We've raised $277,000 for COVID-19 charities, aligned with the WSOPC, all kinds of freerolls and promotions for new players, but if I had to pick one thing, it's definitely the software. It's focused on fun! It's customer-focused, creating an experience that is like nothing else you will find anywhere. All the added bells and whistles set it apart from anyone else in the industry," he said about the move to GGPoker and what he loves most about the relatively fledgling brand.
It was a massive decision and somewhat a risk to shift alliances to a new company, so Gutshot wanted to know more about this move. Mentioning the major differences in the two global poker brands, DNegs said, "Obviously, PokerStars is a very large company that ultimately had a very corporate feel to it. With GGPoker, they really take risks when it comes to innovation all in the name of bringing poker back to its earlier years, where it was seen as a fun, friendly social game rather than a cutthroat game for professionals."
Excerpts from Daniel Negreanu interview
Name some tough opponents from the old school generation and the newer 'internet generation'.
From the old school lot, hard to believe he is old school now, but my good friend Phil Ivey. He is still as tough as they come. Scott Seiver has also been tough to play against and he is a bridge between old and new. From the new school, I would say Adrian Mateos is a guy who I think is very talented.
In your opinion, how do we get more women to play the game of poker? 
There is no secret formula for this, but there are things that we can do. Primarily, get women playing online first. It's far less intimidating, and if they are introduced to software like we have on the GGPoker platform, most importantly, they will have fun because it's so engaging.
Tell us your favourite and most obnoxious purchases with your poker earnings.
Favourite – In 1999, I was in Atlantic City looking at this Mickey Mouse purse covered in diamonds. I wasn't really sure what it was, so I asked, "What is that?" The lady said, "It's very expensive." The next day I won the US Poker Championship for $210,000, went back to the store, pulled out bricks of cash and bought it for my mother. It felt like my 'Pretty Woman' moment.
Most obnoxious – I would say the professional golf green with a bunker in my backyard as well as the state-of-the-art golf simulator I had put in the house.
How's married life? Can we expect lil' Daniels or Amandas in the near future?
We're working on it! We are planning to adopt first. We both had planned to, then we watched the movie Lion together and that only inspired us to do it even more.
You've been a great ambassador of the game over the years. Who do you think will take the torch ahead?
Guys like Jason Somerville and Lex Veldhuis have done a great job creating a following while being entertaining too, so possibly these two.
Any plans of visiting India to play poker, or even for a general trip?
Of course! Unfortunately, any travel plan is put on the back burner right now while the world deals with COVID-19. Once the world gets better, we can start planning again!
Some things new players should keep in mind, particularly those turning pro?
Have a backup plan! There is luck in poker and sometimes, no matter how good you are, the cards can turn against you for long periods of time and if you aren't careful with your bankroll you could find yourself going broke despite immense talent for the game. Take it slow and play stakes you can afford. Thank you!
For similar updates and exclusive interviews with the top names in Indian and international poker, stay tuned to Gutshotmagazine.com…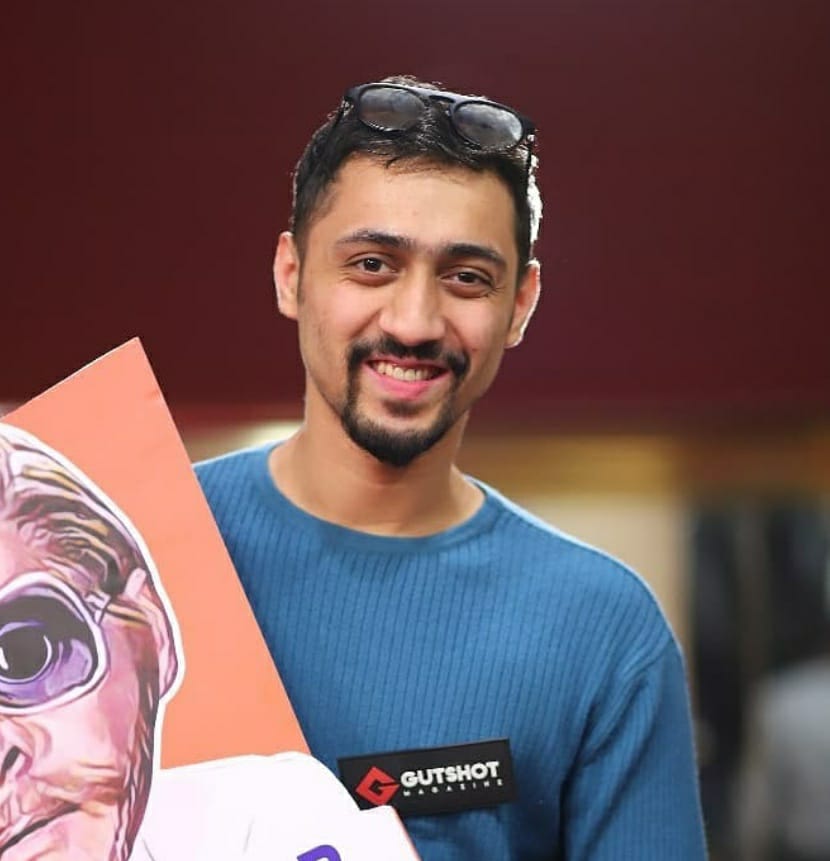 A graduate in Business Management, Dwayne began his career as a content writer for a virtual sports betting company and then for Gutshot too. Now, he heads marketing and business operations at Gutshot and while he's no expert in poker, he enjoys the occasional weekend home games. He was introduced to the industry in 2017 and has made quite a few friends along the way. Outside of poker, he is an avid cricket and sports fan, loves his bikes and of course, a good party! If you want to reach out to him for partnerships and collaborations, feel free to send a message at dwayne@gutshotmagazine.com.
---
---
More News
---
Comments