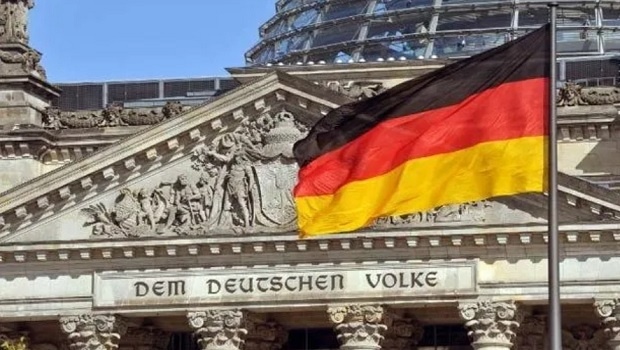 Poker
---
Germany passes online casino and poker regulations
In the wake of the Coronavirus spreading horrendously across the globe, the pandemic forced shut down of casinos, gyms, educational institutes, pubs and so on. On one hand the live poker tours and other tournaments are cancelling/postponing and the online felts experiencing a surge of players across the world, Germany has a great piece of news! The state agreed to legalize online casino and poker in a recent meeting in Berlin after the head of all states approved the formally agreed regulation.
According to the media reports, officials from 16 German states have decided to legalize online casino and poker and the new regulations will take place from 1 July 2021. These changes will be introduced following the amendments of the Fourth Interstate Treaty on gambling. It will lead to full concessions on the online casino and poker for native players.
After the World War II when gambling was destroyed, Germany drew up a fresh constitution 
where such law became a matter for individual state. The German laws focused on lotteries and sports betting, including horse racing, initially. Casino laws were restrictive, however, these restrictions softened over the years. Still, there are not many legal casino and poker sites, and the process of obtaining a license has been extremely complicated.
This change will be a slow process as the regulatory body Glücksspiel Neuregulierung Staatsvertrag /GlüändStv/ will be instantiating online casinos and poker among legal ways to play online. Only sports betting will be allowed for companies who obtain the license from Darmstadt Regional Council, so far 30 companies have submitted an application, with 20 other companies expressing their interest in obtaining a license to provide sports books.
A new guideline will be formed for sports betting. Mainly, live betting will be limited to a certain degree. Besides, poker and sports scenario, most other casino games will be fully allowed including the slots which will run within a significantly restricted gaming environment due to their popularity. The maximum bet per spin will be limited to €1, along with a mandatory €1000 deposit limit. Slots will also need to be advertised and offered separately from all other table games and the operators will be unable to advertise between 6 am to 9 pm.
According to the head of the Schleswig-Holstein state chancellery, "The intention is to create a suitable alternative to illegal gambling and to counteract the development and spread of illegal gambling into black markets." The German Online Casino Association (DOCV) issued a statement, "With the legalization of online casinos, this highly desirable market becomes not only visible but also controllable and secure."
A new gambling regulator will be established in the state of Saxony-Anhalt. Nordrhein-Westfalen, Schleswig-Holstein, Baden-Württemberg and Hesse were all interested in hosting this body. However, German lawmakers have issued a warning that action will be taken against all unlicensed gambling websites that target German residents. From approximately 100 such operators that have been warned officially, 10 have selected to exit the German market.
For more updates on poker tournaments around the world, Keep reading GutshotMagazine.com and stay tuned!
Check out our online poker rooms section, where you can read reviews on the biggest and best poker rooms in the country, while also taking advantage of their bonuses and promotions. Check out these top poker rooms HERE.
---
---
Comments