Poker
---
FTR Pro Hunt – Become FTR's First Team Pro
It doesn't get bigger or better than this!
FTR Poker is giving you a chance to celebrate your New Year 2018 in style, by becoming their first TEAM PRO, and win a package worth 10 lakh INR. All you have to do is prove your poker skills over a period of 45-days and finish as the best!
WHAT IS FTR?
FTR is an online gaming website, with their name derived from Flop-Turn-River. They host regular Texas Hold'em & Omaha cash games as well as several high-value tournaments. The website has a state-of-the-art poker software, to go with their amazing support system.
WHAT IS THE FTR PRO HUNT?
FTR is out on a hunt to find their first ever Team Pro. If you think you're good at poker, then this hunt will be one of the biggest challenges for you, to try and beat the competition in this 45-day challenge and win a package worth Rs.10 lakh. Along with poker winnings, you will also become a part of the FTR team as they try to make their way up to the top.
FTR will do a 100% match of your initial deposit and every player will start the challenge with 1,00,000 chips. Then, between 1st January and 14th February 2018, qualifying players must play No Limit Hold'em or Pot Limit Omaha with stakes of 50-100. The player with the maximum winnings from the list of top 5 to have played the maximum hands will be declared the first FTR TEAM PRO, and what a dream kick start that will be to his/her poker career!
Gutshot caught up with Vatsal Thirani, co-founder of FTR Poker, and asked him his views about the Pro Hunt initiative:
"I believe this is a tremendous opportunity for poker players to work with us at FTR. The PRO (winner of the Pro Hunt) is being given the chance to not just win the 10 lakh INR package, but also to work closely with us, as we plan on growing FTR and the overall game of poker in India on a macro level. I'm really excited about this initiative, and potential Pros should try and make the most of it."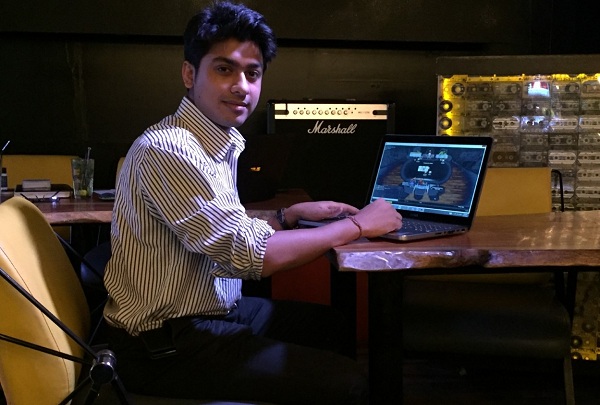 WHAT DOES THE 10 LAKH PACKAGE INCLUDE?
Representation in Live Tournaments (1.5 Lakh)
Free Tickets to Tournaments/ Cash Game Staking Deal (3.5 Lakh)
Full Time/Consultant Role at FTR Poker (4.5 Lakh)
FTR Pro Bracelet (25-carat gold plated)
FTR Pro Hoodie
HOW TO PARTICIPATE?
To be a part of this amazing opportunity, you must apply by 20th December 2017.
Apply by filling in this Google form http://bit.ly/PROHUNTG and an FTR representative will contact you.
FTR will conduct a personalized interview of all applicants.
A one-time deposit of 50,000 is needed – 100% match by FTR. 30th December is the last date to deposit.
From 1st January 2018 onwards, the selected participants can start playing No Limit Hold'em or Pot Limit Omaha games.
14th Feb – The winner will be the player with the highest winnings amongst the 5 players with most number of hands played.
RULES OF FTR PRO HUNT:
Chips to be given to player at start : 100000
Initial Investment to be made by player: 50000
Second Deposit <=100000 (50% Instant Bonus will be given)
Third Deposit <=100000 (25% Instant Bonus will be given)
Subsequent Deposits – Any Amount (No Bonus)
No other promotion/bonus code/incentive can be utilized by the player during the period of PRO HUNT
Period of Challenge: 1st Jan 18 to 14th Feb 18
Games to be played by player: No Limit Hold'em/Omaha
Stakes to be played: 50/100
Winner: The winner will be the player with the highest winnings amongst the 5 players with most number of hands played.
Profits:
No withdrawals can be made before the end of the challenge
Comp points equal to Bonus/13 must be generated to withdraw the deposit and bonus amount for whatever amount bonus has been utilized. No restriction on winnings.
Additional Conditions:
Collusion/chip dumping or any other fraudulent activity will result in immediate freezing of funds.
Hand played on Heads Up tables and on Stakes below 50-100 will not be counted in hand count for qualification.
Leader board will be updated daily. Link for the same will be shared to all selected players
The winner/challengers will be covered by FTRpoker and associate media companies. They should be willing to share interviews, photographs, videos etc.
If you think you can be an FTR Team PRO, don't waste time and apply here:  http://bit.ly/PROHUNTG. Our executive will then get in touch with you within 24 hours. For any queries, mail to support@ftrpoker.com (Subject: FTR Pro Hunt)
This is the chance of a lifetime! Good Luck! May the flop be with you!
---
---
Comments