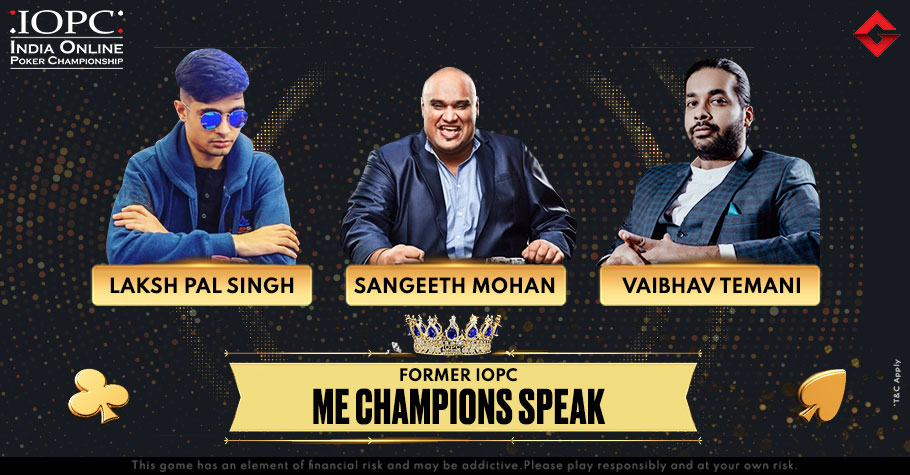 Poker
---
Former IOPC Main Event Champions Speak
The 14th edition of the India Online Poker Championship (IOPC) Jan/Feb 2023 is just around the corner, and we can't wait to see new players and names earn the prestigious IOPC titles. (Honestly, I can't wait to see who wins!)
And while we are talking about champions, I'm reminded of basketball legend Micheal Jordan's famous quote, "Champions don't become champions when they win an event, but in the hours, weeks, months and years they spend preparing for it."
Just think about it! How true it is for champions from different walks of life, including poker! The IOPC Main Event champions across the past 13 editions, have proved their worth through their skills, hard work and gameplay to clinch the coveted title. And I'm sure the feeling of battling the best in business and emerging victorious from an entry field of thousands of players is unmatched. 
---
ALSO READ: List Of All IOPC Main Event Winners
---
Curious (and excited) to know what the feeling is like, I decided to take a quick walk down memory lane and looked up the post-victory interactions Gutshot Magazine has had with these Main Event champions in the past. 
I read through their responses, wherein they described their victories, and all I could feel was one thing! INSPIRED! Sharing the newly garnered inspo with the readers is just what I was looking for. So here you go! Here are some of the excerpts from the interviews done by Gutshot Magazine with the former IOPC Main Event champions that will give you the inspiration and motivation to grind at the forthcoming IOPC Jan/Feb 2023 edition. 
Sangeeth Mohan – July 2018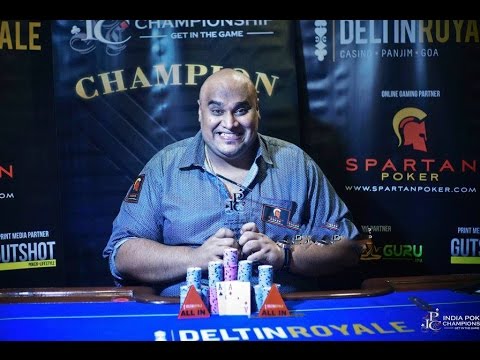 Sangeeth Mohan
Spartan Poker's first-ever team pro, Sangeeth Mohan, shipped the IOPC Main Event in July 2018. "I only played the Main Event that year because I was playing cash online, and I had screen space open for one more table. I decided to autopilot it on the side while I was playing cash. In a few hours, my cash tables broke, and I realized I was deep in the tournament and focused on it only after that." Well, the universe works in mysterious ways, doesn't it?!
He also recalled a significant hand on the final table and said, "On the final table, button opens, and I flat KK from SB, hoping Nasa, who was the shortest with like 15 BB, would shove. It worked to plan because Nasa shoves, button reshoved and I got to bust both to take a huge chip lead."
Srihari Bang – July 2019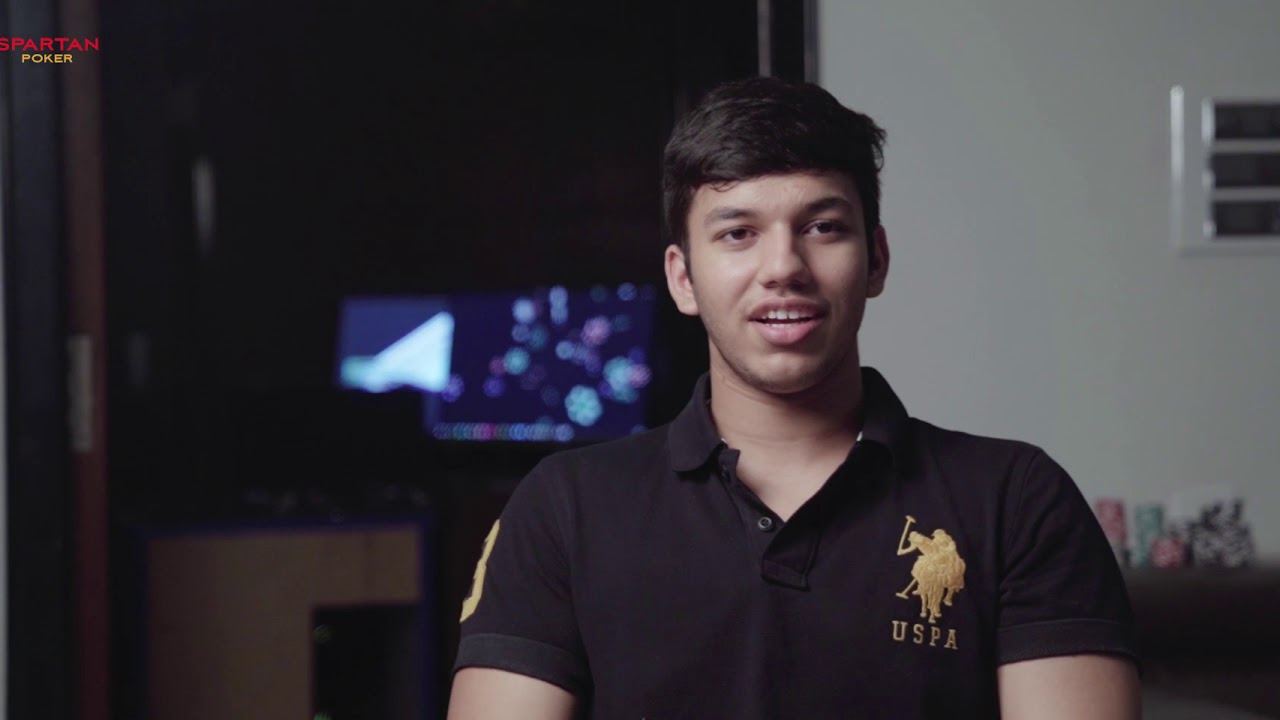 Srihari Bang
Srihari Bang is the youngest player in the history of IOPC to ship the Main Event. In July 2019, he achieved the feat at the age of just 20 after qualifying for the final day through a satellite. "IOPC has been uplifting and setting new high standards for Indian poker every year. Always excited to be a part of this," he said about IOPC.
Interestingly, the young lad shipped two titles that night, the IOPC Millionaire Main Event and PokerStars Sunday Special. Talking about his two wins, he says, "It's surreal to take down the Millionaire and the Pokerstars Sunday special on the same night. I was close to shipping another IOPC event earlier in the series but lost the HU. The real happiness comes from the fact that we sattied our way on the final day and hence effectively making our grind a 14-hour grind. The dream to play WSOP is on."
Anurag Srivastava – January 2020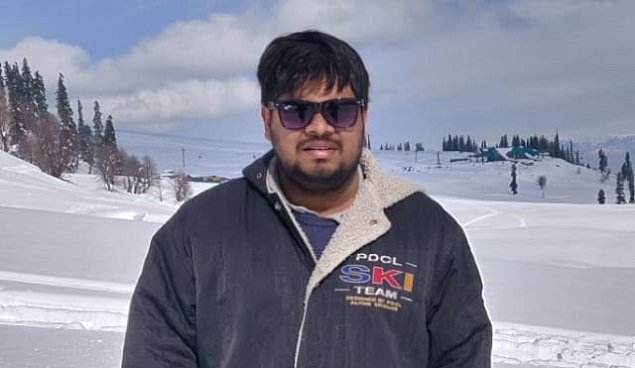 Anurag Srivastava
Like Bang, Anurag Srivastava, too, shipped two titles the night he nailed the IOPC January 2020 Main Event. "It was just a surreal moment at 5.15 AM in the morning. I will probably take some time just to digest it. I owe all my success to my coaches in IPP," he said right after his win. 
He later gave Gutshot Magazine an exclusive interview, wherein he said, "IOPC January 2020 was a great experience for me. It was also a very good start for the year." He further shared, "I was just really happy to be on the positive side of variance on such a big day, and I hope the Indian poker industry continues to grow bigger and bigger, and we get to see a lot more tournaments with such big scores for the winners. For now, I'm just grateful to be on the list of one of the biggest scores in India. A lot of it comes from the support that my family has always given me and also from the guidance of my coaches."
Harshit Sanghi – July 2020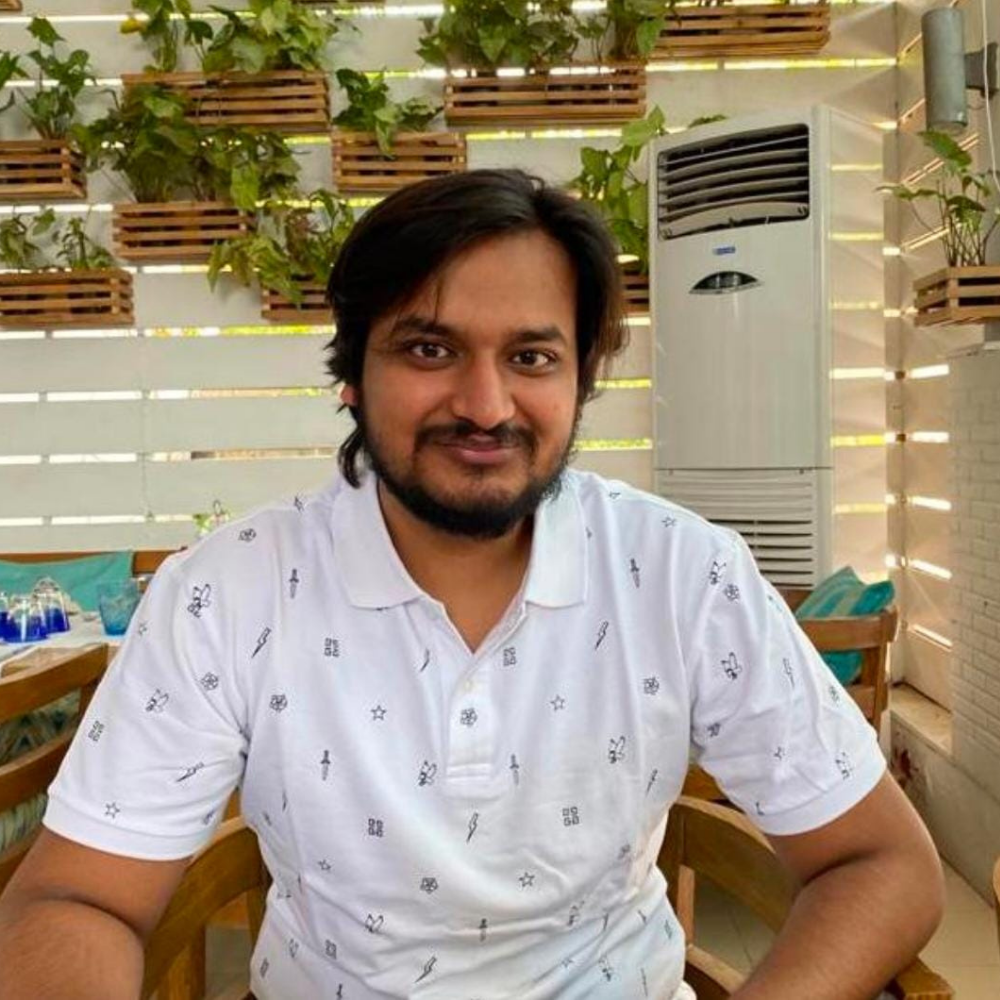 Harshit Sanghi
Feeling happy and feeling surreal is expected, but experiencing disbelief has to be the most priceless feeling. And that's what happened with Harshit Sanghi after he shipped the IOPC July 2020 Main Event early in the morning. He shares his initial reaction after clinching the title as he says, "I lost it! I literally lost it! I couldn't believe that it had actually happened. I called up a friend of mine and woke him up in the wee hours asking him to confirm again if it was real! I am overwhelmed."
---
ALSO READ: IOPC Jan 2021 Main Event Winner – Laksh Pal Singh
---
Laksh Pal Singh – January 2021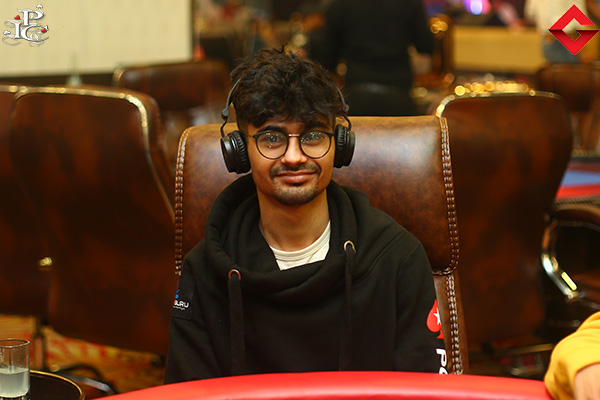 Laksh Pal Singh
Poker pro Laksh Pal Singh was obviously happy after nailing the IOPC January 2022 Main Event crown, but even then, he was determined not to let the victory go to his head and keep his efforts on with humility. 
He was featured on the cover of Gutshot Magazine's March 2021 e-magazine edition. In the cover interview, Singh mentioned, "This is the biggest tournament I have won, so it's been a really big achievement in terms of money as well as prestige. It's one of the biggest tournaments of the year, with a huge prize pool and that wonderful crown to go with it, so it was a great feeling! At the same time, I feel it's important not to let any big win or loss get to your head and just to keep on doing what you're doing, with humility and determination."
Vaibhav Temani – July 2021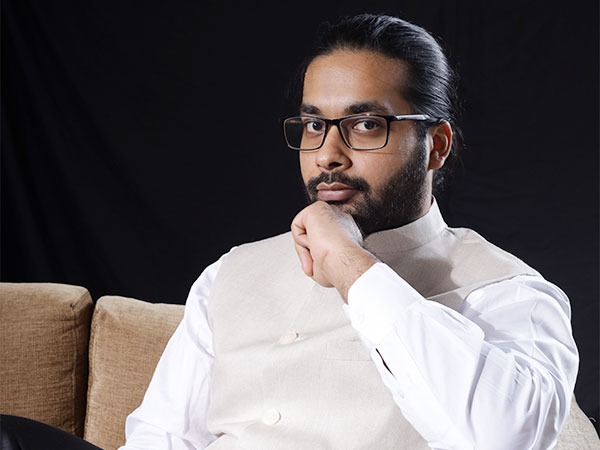 Vaibhav Temani
When 'AllInPavBhaji' beat one of India's top poker players, Aditya Agarwal, in  heads-up to take down the IOPC July 2021 ME title after bouncing back from a 10:1 chip deficit, all of us were left wondering who this guy was. The mystery username got a name and a face after that night; it was Vaibhav Temani. 
Gutshot Magazine's August 2021 e-magazine cover star shared, "The initial week was extremely exciting, but I am now trying to get back to the routine as the excitement is waning. I have taken a break from the game. I am in my hometown, Jaipur, until the month-end, after which I will get back to the grind."
Amit Gehani – January 2022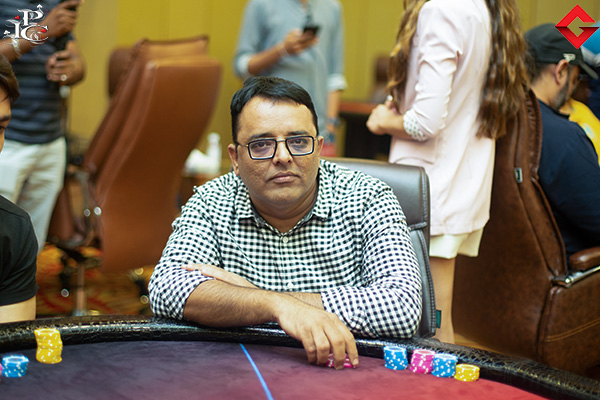 Amit Gehani
Dubai-based banker Amit Gehani clinched the IOPC January 2022 ME crown after beating one of the regarded pros Ashish Munot in the heads-up clash. 
He was featured on Gutshot Magazine's February 2022 cover, wherein he said, "Winning the Crown wasn't thought of till I reached the fourth position. My aim was to reach the final table, and I had achieved what I wanted. However, I then saw two players moving out on big bluffs, giving me some good stacks. Still, I was fourth among the last four players. And then it was more like if I've made it to this level, I'd definitely try hard for the title. God and luck supported me. I played some decent hands and improved my game. When we were down to heads-up, I decided to go for the title and wasn't at all in the mood to make a deal. I had understood the game of my opponent and just needed one good hand to blow him off. And after the final hand was over, I was literally in tears. I made it to the CROWN!"
Saurabh Rohila – July 2022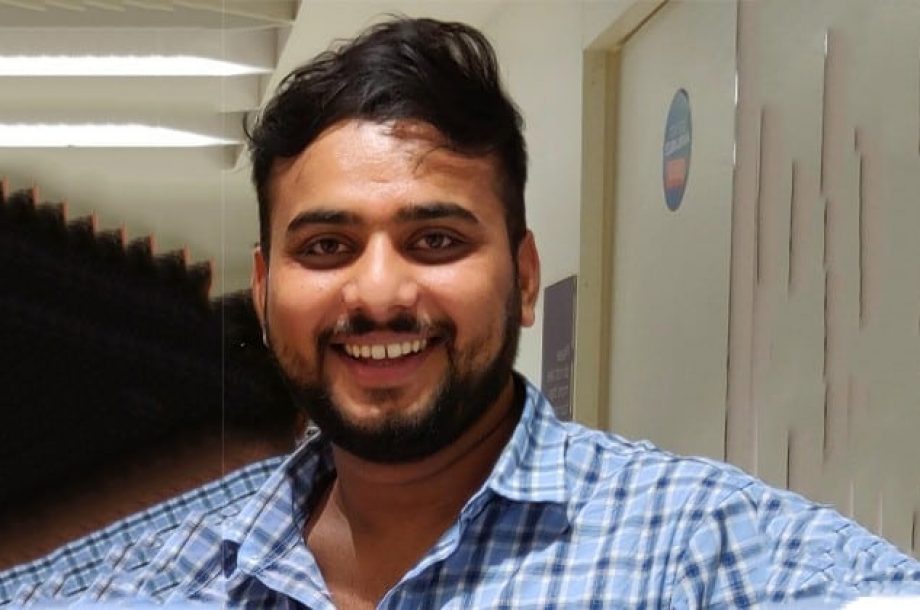 Saurabh Rohila
Saurabh Rohila is the defending champion of the IOPC ME. The IIT Delhi alumni, shipped the July 2022 Main Event and bagged a pay cheque of ₹53,77,936 for his victory after beating 'washerman' at the runner-up spot for ₹48,97,975. He had also shipped the Super High Roller in the same week as the ME , for which he pocketed a handsome ₹34,97,240. 
We reached out to Rohila to understand more about his victory and here's what he said. "Obviously, I was feeling ecstatic. I was in a good zone throughout playing IOPC, I was working on my game regularly and trying to improve on mistakes. I shipped Super High Roller and a couple of other tourneys in the same week, so I was trying to continue the rhythm," he shares. He further added, "I had five stacks to enter Day 2, and was mainly looking to maximise the cashout." Sharing his final table experience, Rohila said, "On the FT, there were some crucial hands/flips which turned in my favour. Overall, it was an interesting final table, but fortunately, it was my day."
Rohila concluded by sharing his mantra – "No guts, no glory!"
I can't wait to know one more inspiring story and the ecstatic reaction of the IOPC January 2023 Main Event winner. And I'm sure after reading the words of the champions themselves, you, too, will be inspired to put your best foot forward to become the next IOPC Main Event champion and have your name etched on the champion's wall.
To know more about the upcoming IOPC editions and timely updates, keep reading GutshotMagazine.com. Follow us on Facebook, Instagram, and Telegram.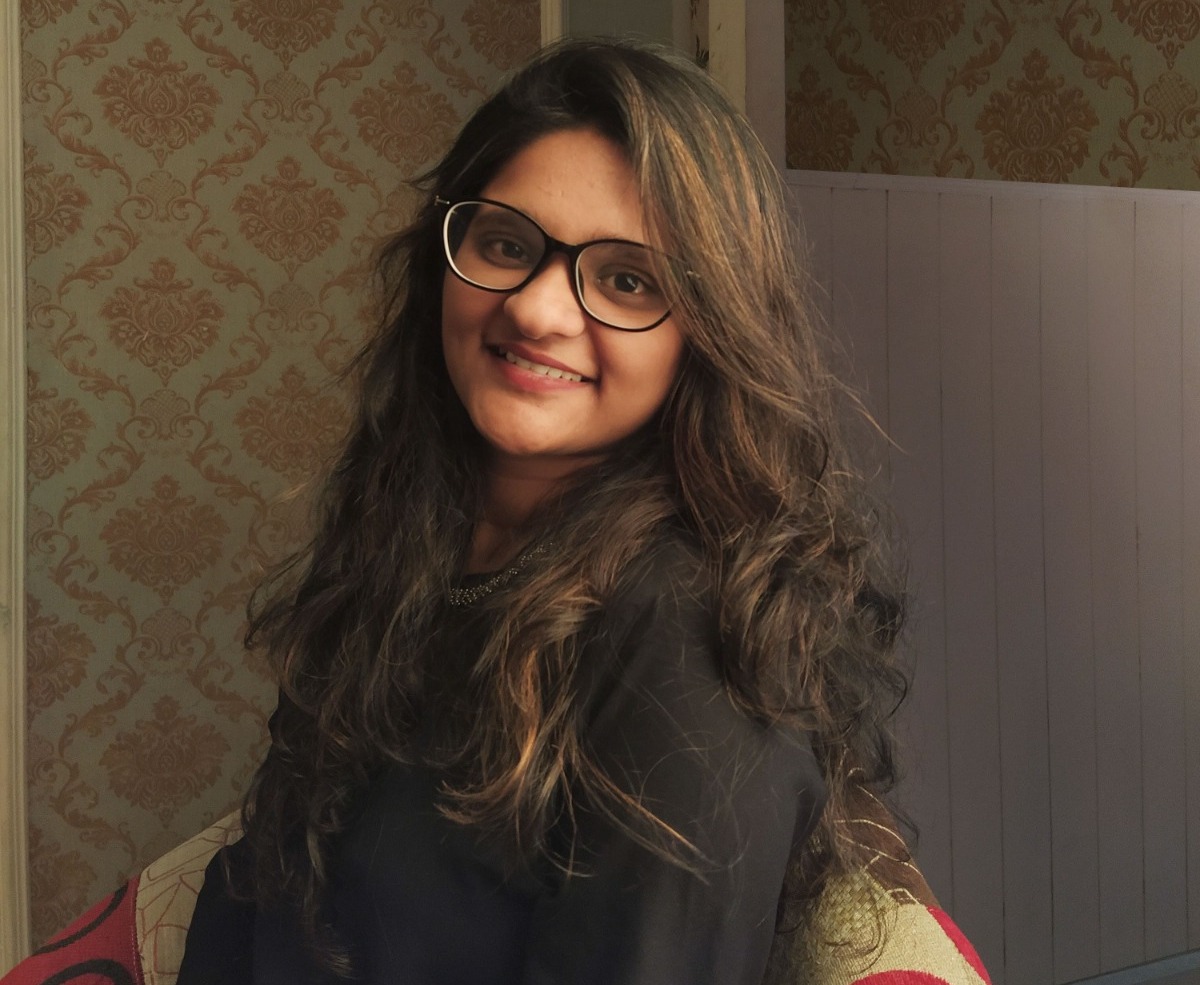 Amarylisa Gonsalves is a Content Writer at Gutshot Magazine. Advancing from a marketing background, she found her calling in writing. She takes delight in exploring genres and is a curious learner. Patient and ambivert, she believes in letting her work speak for itself. Apart from content writing, she finds solace in writing poetry by expressing herself through words. Additionally, she adores indulging in anything that satisfies her creative self, like drawing and DIY crafts.
---
---
More News
---
Comments