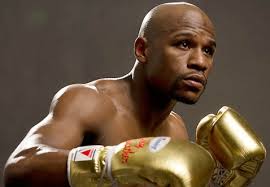 Poker
---
Floyd Mayweather Signed as Face of Wild Poker
Floyd Mayweather is a former American professional boxer, who recently announced his retirement after a fight that came to be known as the biggest fight ever in combat history. Even though UFC champion Conor McGregor won the first 2 rounds, it was Mayweather who came out victorious, which took his career record to 50-0, beating the existing record of Rocky Marciano.
Mayweather is also nicknamed 'Money' and keeping up to that name, the 40-year old has ensured the flow of money, even after retirement from the boxing ring. The legendary boxer has been signed on as the presenter of the social gaming app – Wild Poker!
Playtrex, a social casino developer, teamed up with Hero Digital Entertainment, to sign a deal with ONE Entertainment; it led to the former boxer becoming the face of mobile gaming app Wild Poker. This is Mayweather's debut in the show business and his face has already been plastered over all of Wild Poker's promotional material. Reports say that the deal has fetched him another 6-digit amount!
Unlike most poker games, Wild Poker doesn't involve the exchange of real money to play poker, but is instead a virtual game. However, purchases can be made to upgrade your game's character and give him/her an advantage over opponents. 
Here's what Mayweather had to say about Wild Poker:
"I'm constantly asked to put my name on stuff, but Wild Poker is different than any game I've ever seen. It's poker, but it goes to the next level. There's a whole new level of strategy with the power ups. It's a cutting edge game and this is that next thing."
The fact that the game doesn't involve real money will discourage big-time poker players from downloading Wild Poker, but a rise in popularity of the app is almost certain. Whether Mayweather fans all over the world actually download the app and pay for power ups in the game or not, this is one marketing strategy that other poker and gambling companies around the world may consider in the future.
---
---
Comments