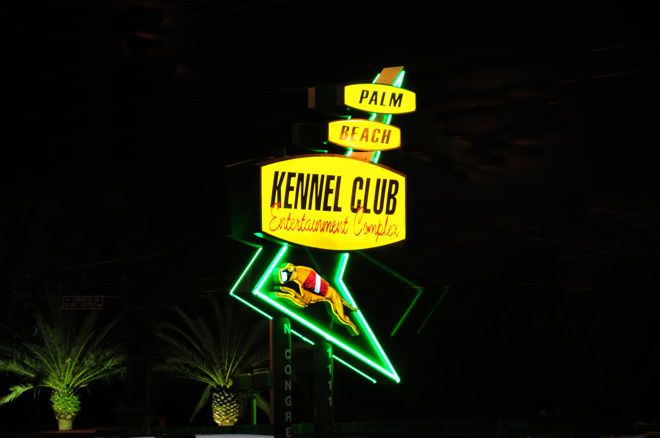 International
---
Florida's Palm Beach Kennel Club poker room reopens after two months
The casino industry has suffered severe losses with the lockdown around the world and almost after two months of COVID-19 closure, the industry is reopening its doors to employees and players. Operators and management have listed down strict social distancing norms and environmental health guidelines for safety and welfare of the visitors be it by using plexiglass to shield each player or temperature screening while entering the premises.
Florida's Palm Beach Kennel Club is set to reopen its poker room today, 22 May, implementing safety precautions. It has been closed since 16 March and now after two months they are all set to begin! The poker room will start at 9 am while the rest of the property will open at 11:30 am. Nobody will be allowed to enter the building without face covering and the property will operate at 50% capacity. Casino employees will check each visitor via a contactless thermometer at every entrance, guests would also be required to sign a waiver.
Players will have to adhere to the certain guidelines of the Palm Beach Kennel Club Poker Room:
Management will determine the number of players who can join the game.
Players cannot transfer to another table during the day.
Dealer will sanitize their hands after arriving at the table. They will not rotate from one table to another.
Chips will be isolated to a specific table. Once chips have been introduced to a game, they can only exit in the following manners: Drop Boxes, Dealer tip boxes, Cashed out at the cashier.
Chips can only be recirculated after they are sanitized.
Having food on the table is prohibited.
Once the chips are removed from the play, they will not be recirculated until after they are sanitized.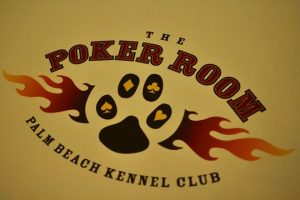 Director of Poker Noah Carbone said, "PBKC was one of the first properties in Florida to close its doors due to the Corona Virus. It was a pretty rapid decision, but times like these require companies to react fluidly. PBKC held off as long as feasible before having to furlough over 400 employees. Employees were paid for six weeks and their medical benefits were continued prior to the furlough. We are currently in the process of bringing back our employees."
He further said, "We held weekly Facebook live meetings to keep everyone in the loop during the pandemic. This was our most valuable tool as we were able to openly communicate with the employees and see if they had any needs or concerns to address during this time. It also reassured the employees that they were still part of the PBKC family."
Regarding the poker chips, Carbone added, "Each and every one of our chips have been cleaned and sanitized. Moving forward, we will be sterilizing all our chips prior to being reintroduced into play. Basically, our chips are now one-use chips. Once they enter a game, they cannot enter another game or circulated prior to being sanitized." He also weighed in on the introduction of tables utilizing plexiglass dividers such as the Hard Rock Tampa which is something PBKC doesn't plan to do.
For more updates poker news and casinos around the world, keep reading GutshotMagazine.com and stay tuned!

---
---
More News
---
Comments