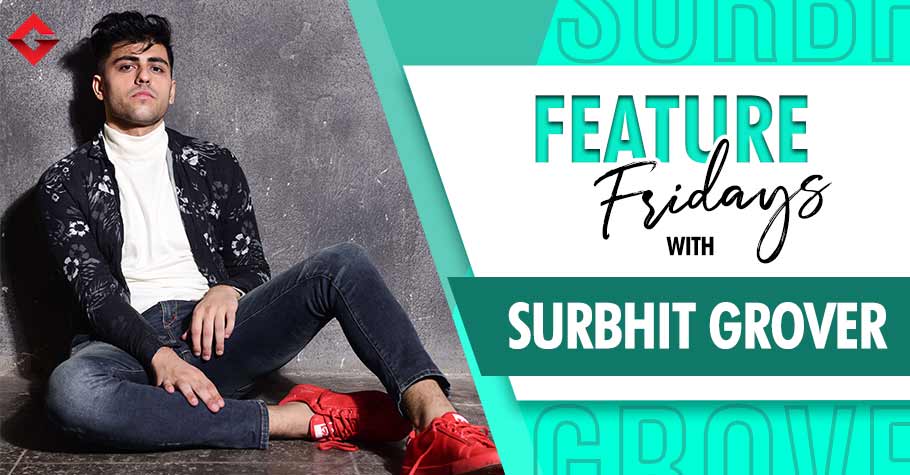 Poker
---
Feature Fridays With Surbhit Grover
Fast-emerging into poker's forefront with some exceptional gameplay is Surbhit Grover—a poker pro in the making. This dark horse of poker has managed to grab our attention with his consistent gameplay, especially on 21 April where he managed to ship Adda52's The Mint for INR 4.18 Lakh.
Grover may be relatively new to the poker scene in India, but he's a player that many must keep an eye out for. When he fell under our radar, we were intrigued to know who the person behind the nickname 'grovahova' actually was and what was his journey like. Once we got to talk with him, it was evident that this young player was just on the cusp of a very promising journey.
Born and raised in the beautiful city of Chandigarh, this 23-year-old had an eventful childhood moving from one country to another due to his father's work. He did his schooling through the esteemed St John's High School located in Chandigarh. Unlike many of his contemporaries, Grover's first introduction to the game happened before his college days. It was when he was doing his B.Tech in SRM University, Chennai that he began to play it more frequently. Needless to say, he was hooked on to the game along with a few other friends and has not looked back since.
One memory that will forever be with this emerging poker pro was the India Poker Championship (IPC) January 2020 live event held in Goa. While this was his first live event, he managed to play with some of the top poker players. Narrating about his experience at the IPC, Grover said, "That was a very key moment for me, because I was on a tough table. I had Manish Gandhi and Rubin Labroo with me." Although he didn't go on to win the IPC, it prompted him to take the game even more seriously after that. "After IPC, I had a few down spells in online poker, I lost some of my bankroll, but still the passion pushed me to improve my game during that time the most," he admits.
ALSO READ: Rubin Labroo Is Crowned 2020 India Poker Champion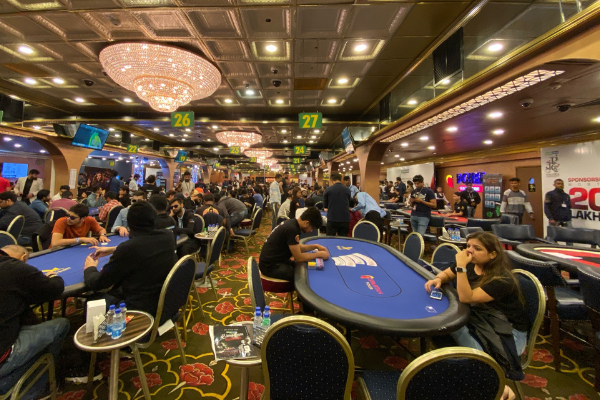 Playing one online tournament after another in the months that followed, Grover finally secured one of his biggest wins in May, 2020 when he shipped the Adda52's 1 Crore GTD Full House event and added a whopping INR 20 Lakh to his bankroll. It was around this time that college ended for the young graduate. But while he had to start looking for MBA colleges and jobs which was always the main plan, he began thinking about pursuing poker professionally. This was the time when he began grinding 16 hours a day and 6 days a week. This period was filled with sessions where the aspiring pro divided his time between playing and learning. Soon, the results followed, and he only got more consistent with more pay offs.
Somewhere between August of last year, Grover was clear that he wanted to go pro and decided to finally let the cat out of the bag and tell his parents about his decision. While he had to do a little bit of explaining, it eventually worked out in the end. "They saw me already being a profitable player, but more than that they also saw the disciplined schedule, devotion, passion, and the satisfaction I got from the game. These were the key points that convinced them to allow me to take this professionally," he explains.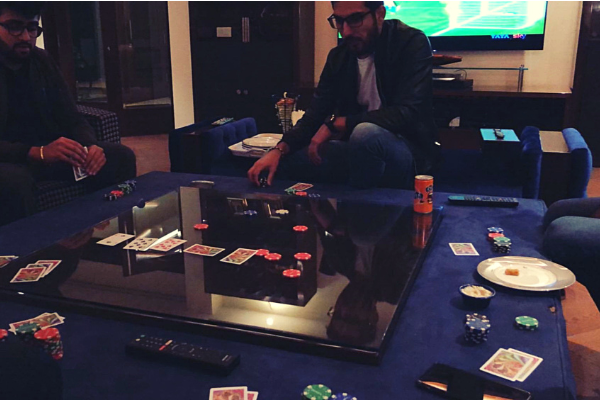 Hearing him talk so passionately about the game, we were prompted to ask him what part of the game did he enjoy the most. To which he replied, "Outwitting the opponents, the psychological aspects, and the metagames are something that I enjoy. Professionally, it also gives me financial independence and the ability to travel and pursue my other passions as well."
ALSO READ: Catching Up With Pokercode Founder Fedor Holz
When asked about who he admires the most in the poker community, he said, "During the early stages of my journey, I looked up to players like Phil Ivey and then Fedor Holz. I also admire guys like RYE Ben Rolle just as much. In the Indian community, it will be all the bracelet winners like Nikita Luther, Abhinav Iyer, Aditya Sushant etc."
The past year has also seen this emerging poker pro win flagship tournaments like Adda52's 20 Lakh GTD The Ballers for INR 6.2 Lakh in July 2020, PokerBaazi's 15 Lakh GTD The Endeavour for INR 3.15 Lakh in July 2020 and even the Adda52 Tournament of Champions (ATOC) Mini Main Event finale just last month where he pocketed INR 15 Lakh. Most recently, he also shipped Adda52's The Mint tournament where he took home INR 4.18 Lakh in prize money. When asked about this win, he replied, "More than anything, I was happy about playing good poker at a tough final table with the likes of Gaurav Sood and Myron Pereira at the table. In the final hand, I was up against Gokul Raj, who was at a heavy stack disadvantage, which gave me the edge to finish the game easily."
Since going pro is a big decision, we were keen to understand the qualities that a player needs in order to pursue that path. "A whole lot of discipline, emotional control, mental toughness, and the ability to keep focus for long hours are what's needed. Apart from this, one must also realise that the study sessions are just as important as the playing hours," Grover tells us. "Players will also need to have patience, financial management, and constant willingness to outgrow and adapt themselves across all spheres of the game and even as a person," he further adds.
ALSO READ: Feature Fridays With Pulkit Goyal
When asked about what kind of tournaments he was looking forward to, the poker player replied, "The next tournament I play in, irrespective of any big ones, I expect myself to perform the best in each and every tournament I sit in. Of course, there are always big ones, for example, the upcoming Millionaire United Series on Spartan Poker, where I am pretty sure I will score huge, and get some more titles under my belt. Needless to say, the WSOP is the holy grail for any aspiring ambitious poker player and so it is mine as well."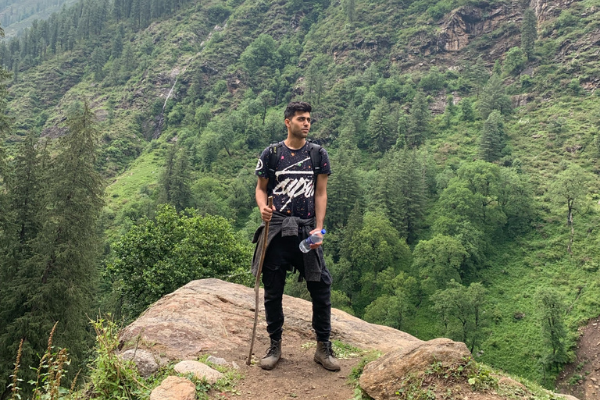 While Grover's first love will certainly be poker, he also has an array of other interests he likes to occasionally dive into, with travel being on top of that list. "The feeling of being a human, exploring new terrains, cities, meeting new people, their stories is what I love the most about it," he explains. Another thing that he religiously follows are his fitness and meditation routines, which he also admits helps him play poker better. With long hours spent playing the mind sport, every poker player knows there's nothing like good music to keep them going. This rings true for Grover, who is not picky about his genres as long as they help him relax. Football is one interest that has always been very close to this young player, who still goes for usual turf games with friends.
From spending hours watching and studying players like Phil Ivey and Tom Dwan, who he considers some of his earliest mentors, to shipping tournaments more frequently, Grover is a rising poker star in the making. And while he has just started on his professional poker journey, there is no doubt that the passion which is evident in those eyes, will be his guiding force in becoming one of the top poker players in the country.
For more Feature Friday articles on poker players, keep reading GutshotMagazine.com. Follow us on Facebook, Instagram, and Telegram.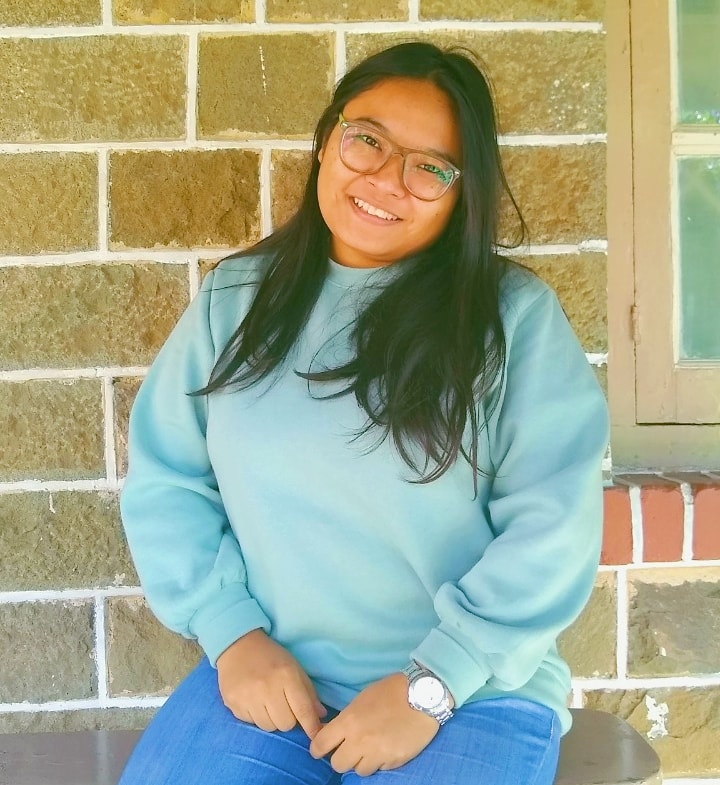 Donna Amo was a writer at Gutshot Magazine. She is a graduate from Sophia College of Women, Mumbai with a degree in English Literature. When this October born foodie is not writing content or poetry, she spends her time laughing at memes or watching series. Based out of Mizoram, she is drawn to all things nature and has a soft spot for puppies.
---
---
More News
---
Comments