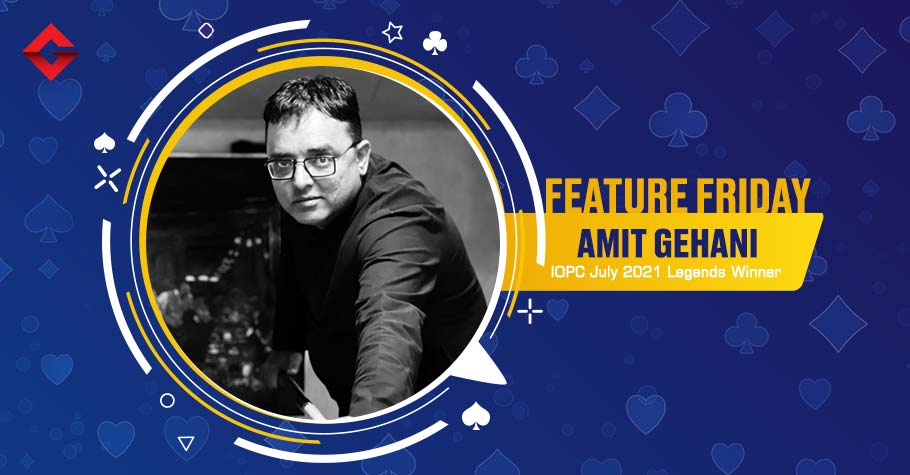 Poker
---
Feature Friday With IOPC Legends Winner Amit Gehani 
For poker players across the country, the month of July was an eventful one, thanks to the 11th edition of India Online Poker Championship (IOPC). Being one of India's biggest poker online series, the storm of excitement created by IOPC July 2021, has still not dwindled. Among the sea of professional and recreational players that came to prove their mettle, there was one player who exceeded all expectations when he took the chip lead in the final table of the IOPC Legends tournament.
Amit Gehani was the star of IOPC Legends after his intense duel with Arsh Grover ended in a deal with him getting the top spot. Surrounded by some of the best players in the final table, Gehani was, in comparison, a new face on the table. Despite his relatively unknown status, it didn't stop him from being hailed as the IOPC Legends winner, a feat he claimed was his biggest poker achievement to date.
Poker, for the 41-year-old, has always been an intriguing game, despite his initial struggles to understand it. "I was always into playing card games like Blackjack or Teen Patti. But poker was always one game that appeared challenging and interesting to me. At first, I had no clue about it and was just watching people play. My initial reaction to it was, 'I don't understand it.' But eventually, I started playing it and saw myself understanding and getting better at the game. My online journey started with Adda52 and then I moved on to play at Spartan Poker," said Gehani.
That journey eventually led him to reach his career-high with his recent IOPC win. However, he had to work hard for it, as he entered Day 2 of IOPC Legends with only 85,000 chips. Talking about this achievement Gehani was happy to share his experience. "It was quite difficult initially. I qualified for the Legends tournament with only a stack of 85,000 chips. I thought I would at least enter Day 2 with two entries but I was not able to get another entry despite trying so hard. My strategy was to play cool, play with the right hands, and keep chipping up gradually. I just wanted to enter the top 10 places. But when I entered the final table with the biggest chip stack it certainly felt good. Actually, I was even more thrilled when I entered the final table as compared to winning it," Gehani said with a smile.
ALSO READ: How To Handle Tournament Stack Sizes?
Gehani went from 85,000 chips to entering the final table with a massive stack of 6,792,293 chips (almost double the second chip lead) is certainly an aspect to dwell into. With Amit Gehani aka 'Kavipri' taking the lead on the online felts with 121 big blinds, it looked like the cards were already in his favour. However, previous final table live streams always told us a different story when it came to chip leaders on the FT – that most of them don't end up shipping the tournament.
Check out the full IOPC Legends tournament below:
This so-called 'Final Table Jinx' was finally broken when Mohit Bhati ended up shipping the IOPC Highroller. With Gehani following in his footsteps and ultimately emerging victorious, it was pretty much established that the jinx was finally broken. We were curious to know what Gehani thought of having the added advantage of the chip lead. "In poker, I believe two things need to be in place, good cards and the way you play your hand. You need to have good cards and you need to know how to play them. Having the biggest chip stack in the FT, around 30% of my battle was already won. I protected my stack because I didn't want to lose any chips. If you've watched the game, you would observe that I never went below my starting chip stack. The rest of the battle was up to how I played it and so I wanted to be cool and composed and play to my strengths," came his reply.
ALSO READ: Mohit Bhati Reveals How He Broke The IOPC Chip Lead Jinx 
When the action boiled down to him and online reg Arsh Grover, things got a little bit more interesting. Gehani was open and admitted that Grover was one of the players who gave him a hard time on the table. "He was playing very aggressively from the get-go, and it was clear that his strategy was to crush his opponents. Which is a good quality of a pro player. In the end, we settled on a deal and that was because I didn't want to let go of that top position," said Gehani.
Preparation was key for Gehani, who even took the time to learn what he could about his opponents. "I did a bit of online research on these players that I was going up against. I tried to study their game. I had a big stack with me, so I had to avoid giving it away to anyone who just wanted to play aggressively. The toughest part was entering the top six from the 20th position and that is where I had played very aggressively. When I reached the FT, I just kept my cool," came his honest reply.
Talking about the poker community, there are a few players out there who Gehani truly admires. Sharing his list, he said, "Daniel Negreanu is one poker player I look up to a lot. Other than him, it's Bhanu Prakash aka 'Spectre' and WSOP bracelet winner, Abhinav Iyer aka 'hightr0ller.' These are the kind of players I would want to learn from. They become aggressive and not defensive, especially when they have a good hand, which is what I like about them. They know when they have the upper hand and they don't want to let go of that opportunity."
Some other big achievements that Gehani wanted to add to his belt were the IOPC Crown Main Event and the IOPC Masters Table. However, both these titles were taken by Vaibhav Temani and mystery player 'Pradzzz,' respectively. This did not deter Gehani and he expects to crush the online felts whenever he can. Apart from this, playing live poker is also on his bucket list.
ALSO READ: Live Poker COMING SOON – Introducing Elite Poker Tournament
Even though he's happy and well settled with a wife and two kids, looking back at his past, Gehani wishes he could've done some things differently. "If I had the chance to go back in time and meet my younger self, I would want to say a lot of things, but one thing that I would want to tell him is to be more financially responsible. I made a lot of mistakes during my early life and lost a lot of money when I was playing irresponsibly. It was difficult to get over it. The last couple of years I told myself that – things will go in your favour, just believe in yourself. Take the right decisions and grab opportunities when they come your way," said Gehani.
When asked what motto or practice helped him get through some of his most challenging times, he said, "Prioritizing my goals. When it comes to achieving anything, I always ensure to keep things simple. Once it's broken down into smaller goals, it just makes things easier." He also added, "Make sure to avoid the negativity around you and learn to be happy."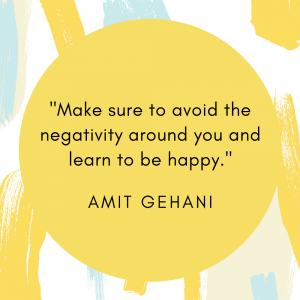 In the end, Amit Gehani' won a prize money of over ₹30 Lakh and we were curious as to what he would do with that kind of money. While many would expect some extravagant answer like using it to travel or buying something expensive, Gehani humbly replied, "Most of it will go into playing other tournaments, and as I mentioned before, I have a lot of losses to recover, and this will certainly help me ensure my savings."
On that note, we brought our candid conversation with Amit Gehani to an end. We are sure that this is not the last we've seen of this incredible poker talent. We wish Gehani all the best as he continues to grind and crush on the online felts. That's all for this edition of our Feature Fridays series. If you want to read about other Feature Friday articles, click here. Until then, keep crushing!
For more daily updates on poker news and content, keep reading  Gutshot Magazine. If you're on social media, be sure to follow us on  Facebook, Instagram, Twitter, and Telegram.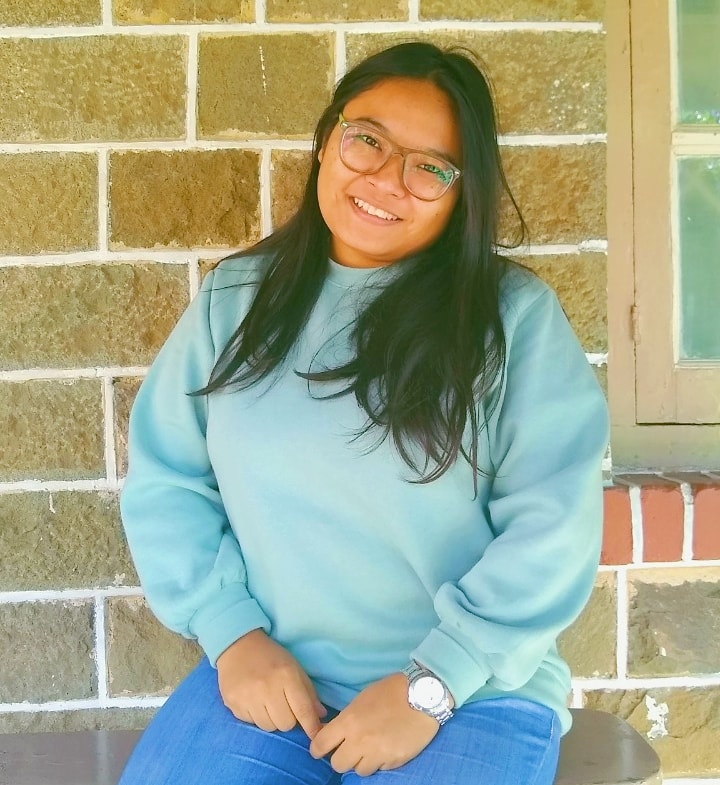 Donna Amo was a writer at Gutshot Magazine. She is a graduate from Sophia College of Women, Mumbai with a degree in English Literature. When this October born foodie is not writing content or poetry, she spends her time laughing at memes or watching series. Based out of Mizoram, she is drawn to all things nature and has a soft spot for puppies.
---
---
More News
---
Comments