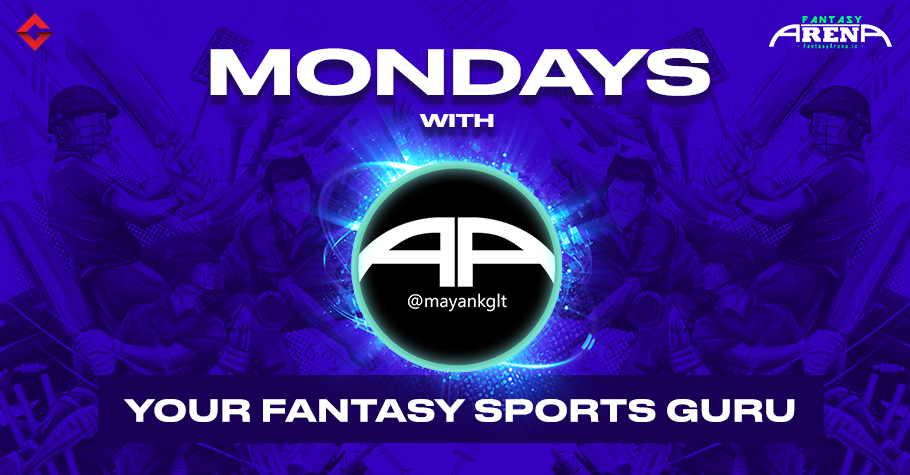 Fantasy sports
Mondays With Mayank – An Introduction To Fantasy Sports

by Manthra Koliyer
Posted on 30 Nov, 2020
Hello folks! Fantasy Sports lovers we've got you covered. Mayank from Fantasy Arena will be answering all of your Fantasy sports questions every Monday from now onwards. You must be wondering why Mayank?
He is the founder of the brand FantasyArena. Mayank aka mayankglt, a Fantasy Sports Analyst runs a successful YouTube channel with 1,20,000+ subscribers. He has created a virtual family of fantasy sports lovers and here are a few tips that he insists beginners in Fantasy sports must know: 
Firstly, Fantasy sports requires you to articulate your thinking and form a team based on your thoughts, imagining various scenarios. As a beginner, remember:
You must be an adult (above 18+)
You must compulsorily have a PAN Card
Playing Fantasy Sports cannot be a full time job if taken solely into consideration , Spend time to understand the logic and experience both winnings and loosing, evaluate how your mind reacts to it, if you can survive through heavy loses and can stay calm on big winnings for a decent time, you can surely try this as a part time thing.
You should own the responsibility. From the amount you wish to invest to the matches you play to the winnings & losses you incur in this journey, you must hold yourself responsible. 
Learn the art of making teams yourself. Take guidance from people, but do not rely on them for the final decision.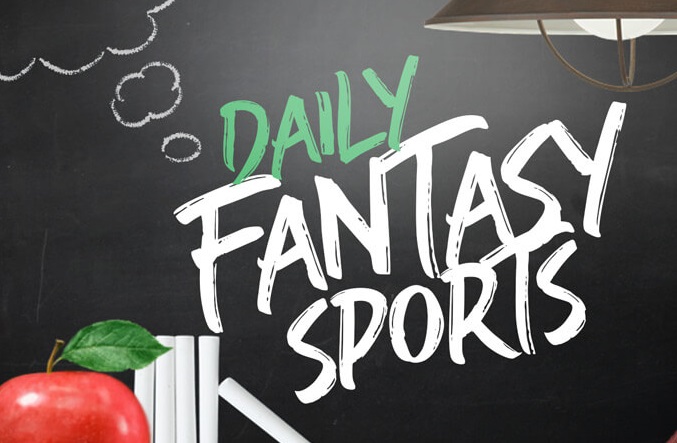 Elaborating on making teams:
Analyzing– Learn to analyze matches by yourself. It takes 4-5 hours to form a proper Small League team if followed the right process. Keep that process for at least 20 matches and then analyze what worked and what did not. Remember these 20-25 matches should have atleast have all categories of matches, Women's Match, Big League like IPL, BBL, International matches, and even Domestic lesser-known matches like Lanka Premier League, TNPL etc.
A winning percentage of even 50% is enough to get profits in fantasy sports. When you are asked to play matches, it means a mix of two members to four member leagues and in some games even 6-10 member leagues.
Investing – You must always keep a backup of the capital that you wish to risk, it's your hard earned money ( We assume it is) and you would not want to just risk all of it in one match. For example:
You have INR 10,000 with you, which you would not afford to lose. So, divide that amount into 20 matches and use only INR 500 per match to see how do you fare. This diversification helps you see how you handle the success and also the pressure of losing your money if you lose. 
Mental Health

– By following this process of diversification, and self-analyzing you will surely be able to understand your state of mind. Going by the popular saying, "With great risk comes great reward", if you enjoy the process, irrespective of winning or losing, you will surely find a way out. 
These are just a few tips, but hey, we've got alot more in store. Keep watching this space every Monday to learn more about Fantasy sports and get insights about investing and much more. Please send us your comments below. We would love to know more. To get a concise idea, about Fantasy Sports in general, you can take a look at the exclusive interview that Gutshot conducted with Mayank!
---
About the Interviewee: Mayank is a Fantasy Sports lover. He is an engineer by profession and youtuber by choice. He has completed Btech in Food technology and also holds an MBA in Operations. He also has an Android App named FantasyArena, check it out!  You can view his Youtube & Telegram channel here. 

---
---
Comments