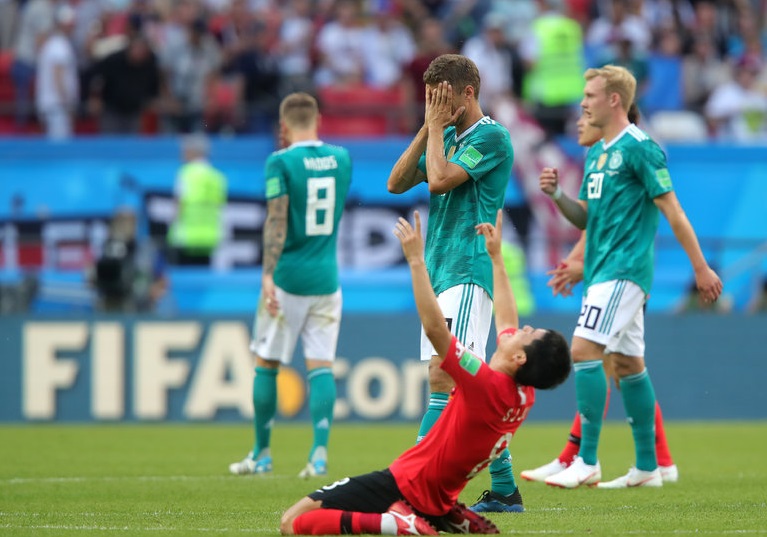 Sports
Germany suffer shock exit from 2018 World Cup

by Aakash Mishra
Posted on 28 Jun, 2018
It's all over for the defending champions, Germany. They came to Russia as one of the pre-tournament favourites, but they're on the flight back home now, after managing only one victory in their three group games. To make things worse, they finished last in Group F, making it the first time they have been eliminated in the first round of a FIFA World Cup, since 1938.
They would've been in with a chance had Mexico gone on to beat Sweden in the other group game which was being played simultaneously. However, Sweden thrashed Mexico 3-0 in that game, putting both of Mexico and Sweden on 6 points, while Germany languished at the bottom with just 3 points.
They played South Korea, and most would've expected an easy win for the Germans, but the clock kept ticking and Sweden kept scoring in the other game. Time was running out for the defending champions, and only to make matters worse, South Korea scored twice in stoppage time, once in the 92nd minute and once in the 96th minute when the German keeper was up, and an empty goal had to be targetted. South Korea win 2-0 and Germany get ELIMINATED. Full match highlights here.
In the other game, most would've expected Mexico to carry on their good form and get a third win, but they weren't able to get a goal even though they had 67% of the possession and had 20 attempts on goal. Sweden scored in the 50th minute, scored off a penalty in the 62nd minute and then there was an own goal in the 74th minute to take them up 3-0.
The excitement and anxiety levels were rising every minute as Germany would advance even if they managed a 1-0 victory over South Korea. However, it wasn't to be as both of Mexico and Sweden went through to the FIFA 2018 World Cup Round of 16. Full match highlights here.
Keep reading GutshotMagazine.com for a daily dose of 2018 FIFA World Cup updates.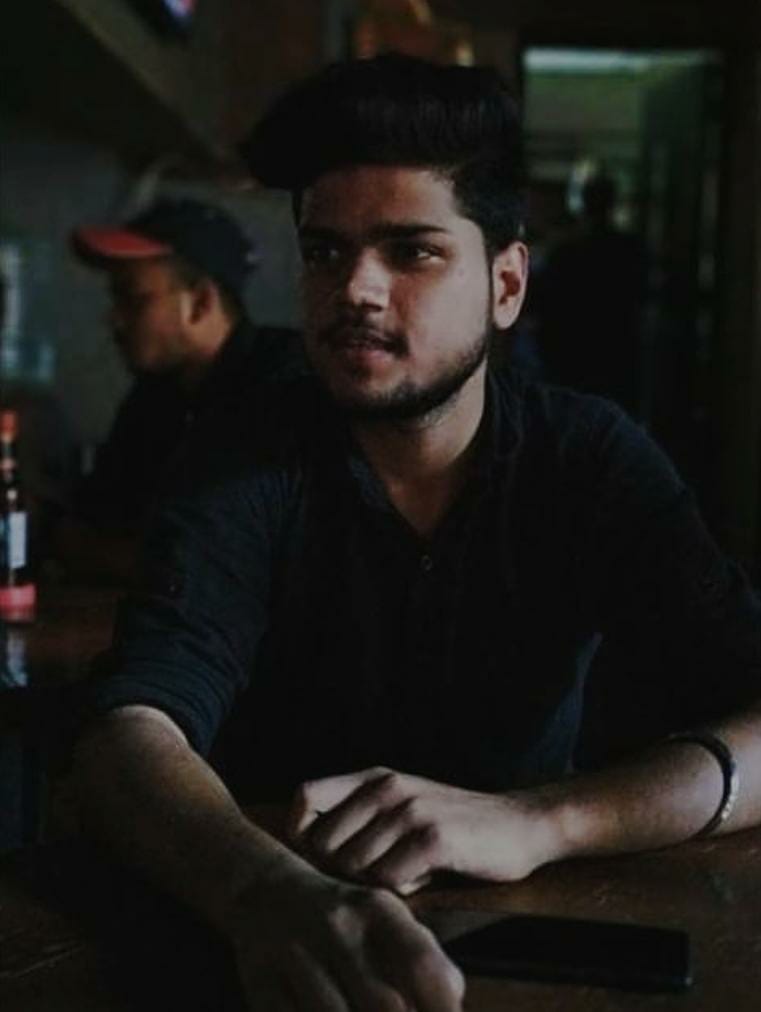 Aakash Mishra is a fantasy writer and prediction aficionado. Being a cricket enthusiast himself, he loves to relate and propagate about how fantasy sports platforms can be advantageous in our day to day life. Along with foretelling match results, he enjoys writing about game forecasts for all fantasy sports.
---
---
Comments