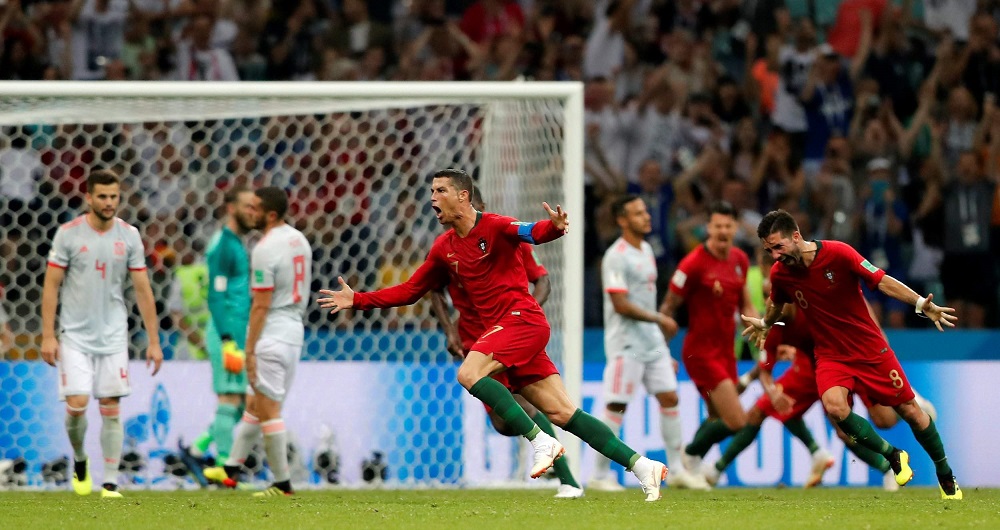 Sports
Cristiano Ronaldo hat-trick lights up World Cup

by Aakash Mishra
Posted on 18 Jun, 2018
They say he's 33 years old and his powers are slowly deteriorating, but Cristiano Ronaldo doesn't seem to agree at all. Talk about carrying your country's hopes on your own shoulders, and Ronaldo is the first person that will pop into your mind. He did it at the 2016 Euro Cup and he seems eager to do so again.
Late on Friday night, Spain took on Portugal in what was a much-anticipated matchup between two football crazy nations. Of course, Spain were the pre-match favourites but a 4th minute penalty taken very calmly by Ronaldo put Portugal ahead, giving the country a glimpse of hope against footballing giants, Spain.
However, Spain being a quality side, equalized in the 24th minute, with Diego Costa making the Portuguese defenders dance around in the box before he found the net. Ronaldo put Portugal ahead once again in the 44th minute, only for Costa to score again for Spain early in the second half.
2-2 and the game was heating up until Nacho found the net for Spain, putting them 3-2 ahead. Time was running out and it looked like Spain was heading for a win and a well-deserved 3 points, but it was that man Ronaldo once again, who took a masterclass free kick to equalize 2 minutes before the scheduled stop of play.
Have a look at that stunning free kick here:
For those who watched the game, you will know that Spain dominated Portugal throughout the 90 minutes of play, but the end result read 3-3, as both teams scored one point each and Ronaldo registered the first hat-trick of the 2018 FIFA World Cup in Russia. Spain held a massive 67% of the ball possession.
Keep reading GutshotMagazine.com for a daily update on the ongoing 2018 FIFA World Cup.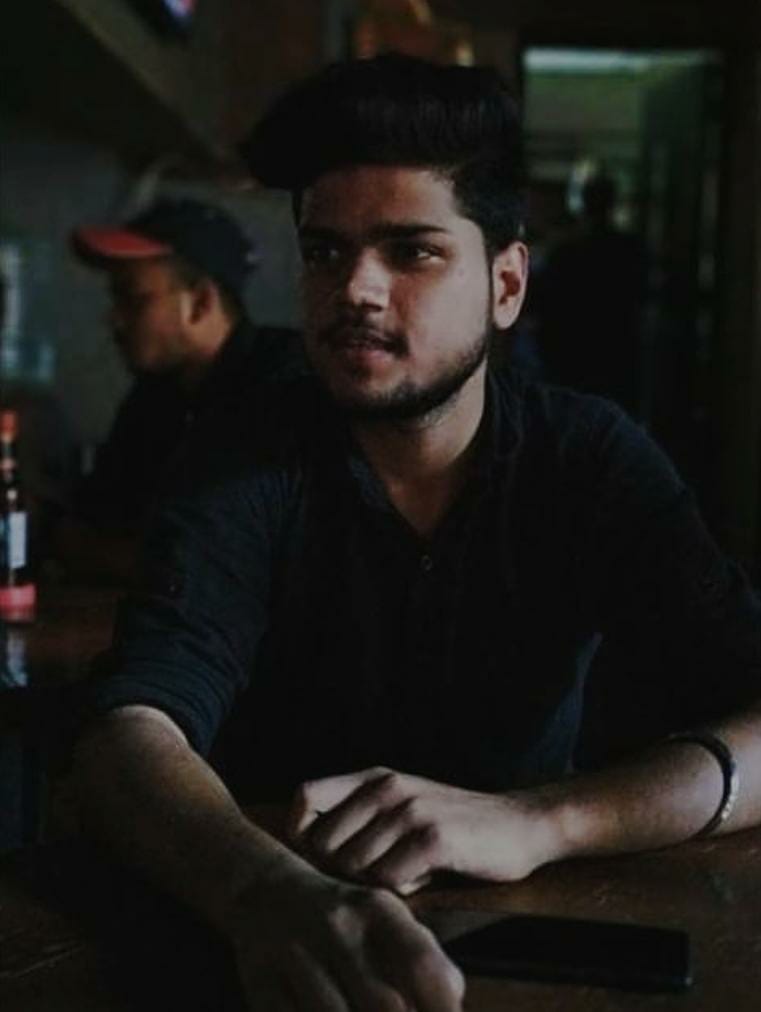 Aakash Mishra is a fantasy writer and prediction aficionado. Being a cricket enthusiast himself, he loves to relate and propagate about how fantasy sports platforms can be advantageous in our day to day life. Along with foretelling match results, he enjoys writing about game forecasts for all fantasy sports.
---
---
Comments