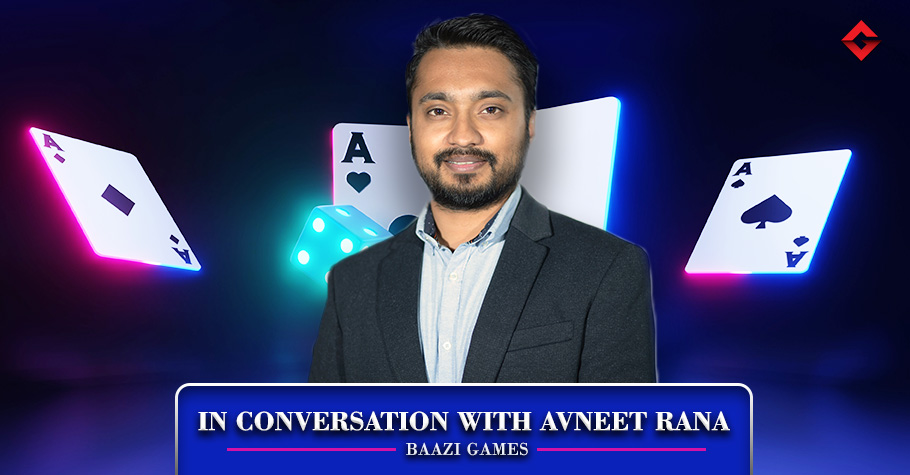 Poker
---
EXCLUSIVE: Baazi Games' Avneet Rana Sheds Light on PokerBaazi's User Interface
User interfaces of online poker platforms leave everyone awestruck with its seamlessness. Major online poker brands from India cater to a larger audience with an unabashed sense of vigour. Gutshot's July 2021 e-magazine explored the design and technology aspects of gaming. PokerBaazi is one of the biggest online poker brands in the country. To know more about how the user interface of PokerBaazi was curated, we got in touch with Avneet Rana, Director of Technology, Baazi Games. 
Online poker was already a thing for quite some time. However, the lockdown situation took it to a whole different level. What do you think are the changes that online poker underwent in the pre- and post-lockdown era?
With the rapid advancement of technology and availability of affordable data plans and smartphones, the online gaming industry has been gaining enormous traction over the past few years. However, the sector has observed exponential growth during the pandemic as more and more people have resorted to online gaming to pass their time and relieve stress while being confined within the four walls. 
Research suggests that the national average gaming time has rapidly increased from 2.5 hours pre-covid to 4.1 hours post-covid, indicating a 50% growth in the industry turnaround. Another report by Deloitte India states that the online gaming industry is expected to grow at a compound annual growth rate (CAGR) of 40% to $2.8 billion by 2022, up from $1.1 billion in 2019.
The notion of escaping boredom and isolation in the COVID-19 induced period has encouraged people to turn to one of the top ranked gaming choices–online poker and we have seen people coming forward and showing an inclination towards our platform PokerBaazi.com. Keeping this into consideration, we are constantly reminded of the need to keep innovating in order to ensure that we meet the growing expectations of our users. 
In an endeavor to fulfill these demands, we recently launched the new PokerBaazi app providing users an all-new gaming experience with a host of advanced features and an upgraded interface. Moreover, last month we also introduced the first-ever digital National Poker Series offering budding gamers and maestros an opportunity to create a mark for themselves as a poker player. We witnessed record-breaking participation with 83,793 entries across the 15 days tournament and crowned India's first medal winners in poker.
With the accelerated popularity of poker, we have not only made strides business-wise but also added more gamers to our user base. We believe that the fondness and interest for online poker will sustain even post the lockdown at the back of the various changes and developments that are being made by gaming operators. 
ALSO READ: Experts Breakdown The Intricacies Of Designing Seamless Poker Platforms
Is Artificial Intelligence helping the poker industry to prosper? If yes, how. 
Artificial Intelligence is creating a unique and imperative impact on the video gaming industry. Moreover, the tools and algorithms used by gaming operators today are considered to be backed by cutting-edge AI which brings to the fore a realistic gaming experience for players. From personifying characters to creating a real-life background setting with advanced in-game graphics–AI helps deliver amiable experiences to users that are sure to keep them hooked. It also plays an important role in shaping the future of online gaming in the country, with respect to mobile gaming, designing games to be more interactive, or simply assisting developers in creating a unique interface. Our focus while developing the apps is to keep the gaming experience smooth, and entertaining with AI's help to create the desired connection that we wanted to build with users through our games.
Blockchain and Crypto are the talk of the town currently. Do you think there is a need for blockchain technology in online poker? Is India ready for that?
Given the apprehensions attached towards security in the online gaming industry, blockchain technology is definitely set to be the new norm to abide by. Incorporating a blockchain framework and introducing crypto currency will allow users to make in-game transactions without any security issues thereby making the experience unified and hassle -free. Keeping in mind its apparent benefits for gamers and players, there are claims for it to be the next big thing in the online gaming space. While we believe this is true, it is still in the nascent stage and there is a long time to embed these developments into the Indian online gaming ecosystem.
The primary aspects of poker haven't changed through the advancement of technology—however, the accessibility and financial opportunities related to the game have evolved. However, in between all these USPs, there is a looming threat of cybercrime. How are you coping with that?
Right from development and until deployment, we ensure that security is embedded into the lifecycle. Every code we build is put through stringent security assessments before deployment and our platform is constantly penetration-tested for any vulnerabilities. Our private subnets ensure the utmost confidentiality of user data and a high availability of web application firewalls, secure our platform against DoS and DDoS attacks while ensuring zero downtime. Suspicious account activities are flagged, and multi factor authentication and OTP verifications further provide an added layer of security for our user data.
How do you ensure responsible gaming?
The rising popularity and involvement in the gaming sector makes the practice of responsible gaming even more crucial. At Baazi Games, we not only hope to see our players succeed and reap the rewards, but also want them to be aware of the possible risks before engaging on our platform. Our automated responsible gaming module permits users to fix playing limits for themselves and take a break whenever necessary. In addition, our Baazi Care initiative helps players manage mental stress by consulting our expert psychologist, free of cost. We have a diligent team that monitors the playing pattern of every user to keep a sound check on them.
We believe gaming operators must scrutinize the loss patterns of a user as a responsible gaming measure and also issue a disclaimer before the game, warning them about the repercussions of addiction. Players in the industry need to be mindful and cognizant of the effects and should implement a range of measures that ensure mental and physical wellness.
On what basis were the colours for the interface chosen? Were there any psychological aspects looked at?
Our aim, while defining the colour for a UI element was to create a recall value in the minds of users so they do not have to invest time in understanding the text written and instead look at the color and understand what the action might be associated with it.
This connection of colour with psychology can very well be determined through an example of our tournament listing cards which have specific-coloured buttons and tags defining their schedule and state. For e.g., green colour denotes live or where the user can register. Red denotes over or where the user cannot register. This effect is closely linked with how humans perceive green and red. We all are trained to stop at red light and start moving at green, so we could utilize this basic human behavior and subconscious psychological training to help our users quickly sort tournament listings simply based on colour codes.
What is the next big technological update that PokerBaazi will be executing in 2021?
As we continue to strategize and innovate newer experiences for our users, one of India's largest poker platforms, PokerBaazi.com, has recently launched a new application that offers a plethora of stunning features. The platform has embedded a new technology that aims to provide a renewed design and user interface with a stack of new features such as next-gen graphics, minimal design language, high-res gaming, haptic feedback, state segregation, and navigational cards. Additionally, some other advanced features include: The intuitive AI system that enables users to primarily focus on their game rather than spending a majority of their time navigating on the platform.
In an effort to fulfill its promise of delivering a seamless user experience for players, PokerBaazi.com has also introduced an integrated payment system. Our teams have also improved some performance-related features such as Reduced Battery Consumption, automatic app updates, and lower RAM consumptions that will ultimately benefit the players. Furthermore, the PokerBaazi app has received a massively impressive response from the poker community and has a registered user base of 2 million.
 Where do you see PokerBaazi five years down the line?
 Our aim is to create love for the game of poker through education and perception change. Baazi Games, as an organization, is already working towards creating that ecosystem through our campaigns, products, and services. Five years from now, we would want people to view poker as a game of skill and knowledge and understand the intricacies around it. We can already see the shift taking place and hoping it would only get stronger by the day. Overall, we would like to be seen as the biggest home-grown tech gaming organization in India, five years down the line.
ALSO READ:  Mental Health And Poker: It All Lies In The Skill
What is the one thing that makes PokerBaazi stand out in the market?
At Baazi Games, we truly believe that poker is a game of skill and not chance. Time and again, through coherent efforts, we have been taking progressive steps towards bringing about this perception change in the country through various campaigns and initiatives.
Our uniqueness is the importance we give towards safeguarding the well-being of our players with responsible gaming. Apart from that, we aid people with mental stress through our Baazi Care initiatives where our expert psychologists attend to them free of cost.
Our dedicated team constantly monitors the playing patterns of players to keep a sound check as well. Additionally, we also believe that poker as a game is yet to be understood by many. For the same, we have embedded a learning ecosystem in our app that helps the new players with A-Z information on poker. As an organization that promotes poker as a game of skill, we feel it is our responsibility to educate and interest more people to try their hands at the game. This will not only help the poker community grow but also help new players understand how poker qualifies as a game of skill.
All in all, we believe in creating a difference, by educating users on games as well as the effects of addictive gaming and taking necessary precautions to ensure the well-being of our user base.
What is the next big thing in the online poker industry?
One very significant change that we have witnessed is that poker is now recognized by people as a skill-based game that requires you to utilize your intellect to solve certain challenges. The majority of the youth have started opting for competitive gaming inclusive of poker as a career path given the inherent rewards, the convenience, and flexibility of working from home along with the choice to implement their own strategy. Moreover, women have shattered stereotypes and challenged traditional norms, and are setting their foot in the game of poker.
Having said that, let's throw light on some recent facts that indicate these developments. An HP India gaming report stated that approximately 90% and more people are considering the gaming sector as a practical career option, of which a higher share are women. Furthermore, there was an age-old perception around women but now people's views are changing with women winning prestigious accolades and gaining people's respect. We are certain that gradually, the industry is only bound to grow enormously.
Avneet Rana took us through the phenomenal changes that the real money gaming community has been witnessing. PokerBaazi has been a part of the revolution and has taken every step necessary to change the way the game is being looked at. 
For more news and updates, keep reading GutshotMagazine.com. Follow us on Facebook, Instagram, Twitter, and Telegram.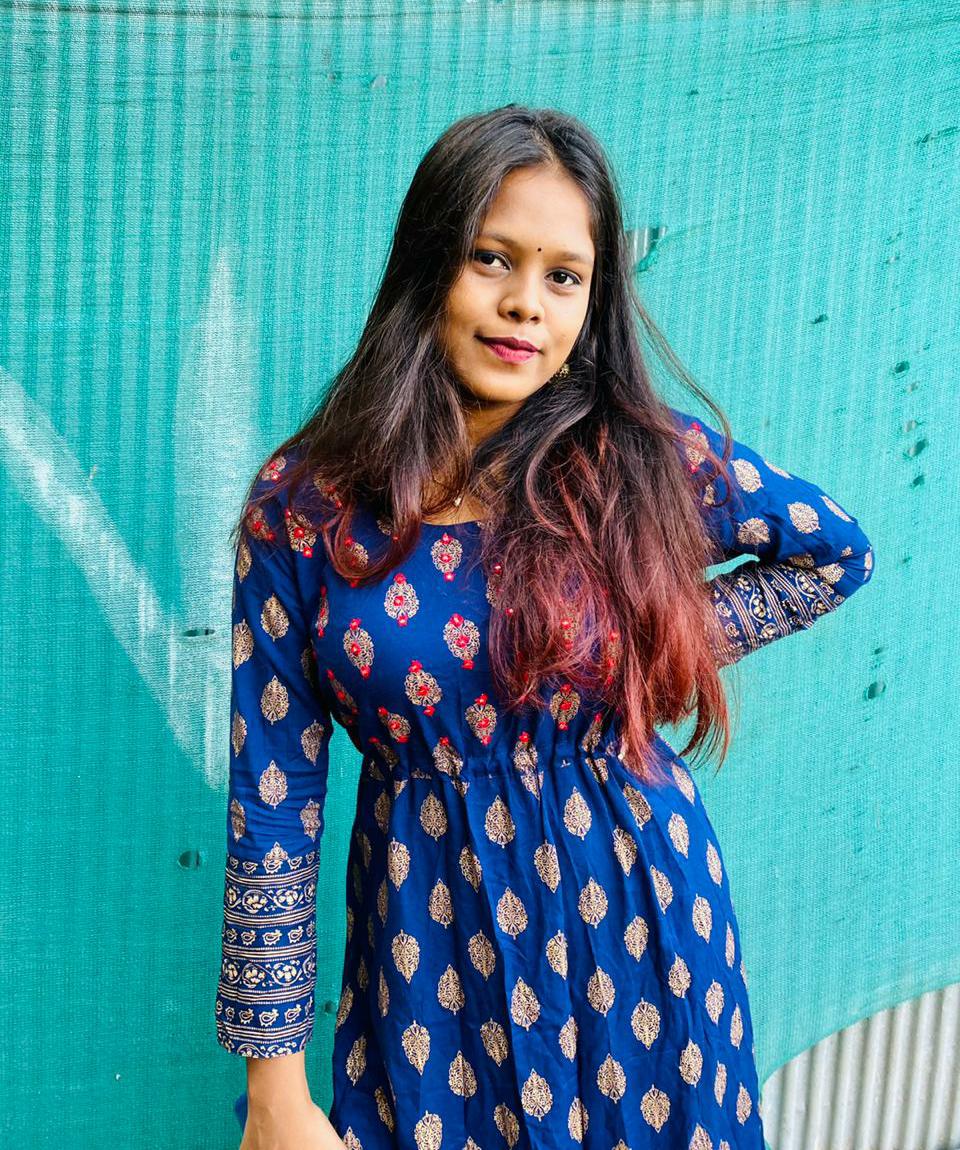 Manthra Koliyer is a writer at Gutshot Magazine. She has an affinity for seeing the world through people's eyes. With a bubbly fun personality, you can always catch her chatting with anyone she comes across. Holding an English Literature degree from Wilson College, Mumbai, and a Post Graduate Diploma in Journalism from Asian College of Journalism, this pop culture fanatic is ready to take on the world with a pen, paper, and microphone. She also actively works on her personal blog called namasteyconvict.blogspot.com, where for a moment she lets you into her drama-filled world.
---
---
Comments