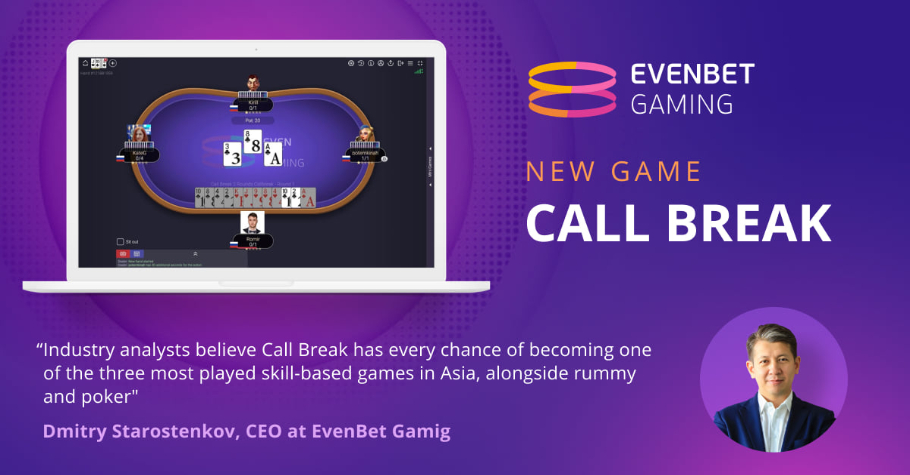 Poker
---
EvenBet Takes The Call Break Route To Test Indian Gaming Waters
"In the end, all business operations can be reduced to three words: people, product, and profits," says Lee Iacocca. This quote aptly defines how EvenBet, a gaming solution brand, has been expanding its foothold across the globe. 38 countries, 120 poker rooms, 35 poker games and 15 million gamers have led to this online poker giant capturing a considerable chunk of the online gaming industry across the globe. EvenBet recently set up a base in India, with the multiplayer game called Call Break. The firm has cemented its position as a treasure island for all things poker. This software development brand is pushing the envelope to broaden its reach into lucrative gaming markets with the latest addition. To dig deeper into the newest adventure by EvenBet, we spoke to Dmitry Starostenkov, CEO of EvenBet Gaming. We quizzed him on multiple fronts, which led to quite an eye-opener. If you are someone who enjoys card games, then this interview is a must-read for you.
Excerpts from the interview. 
Call Break is the 35th card game adapted by EvenBet. Given that there are multiple card games, what sets Call Break apart?
Call Break is a strategic skill-based game. After getting their cards, players have to estimate the chances of winning a certain number of rounds. One should use memory, mathematics and a robust strategy to succeed in Call Break. These aspects set the game apart from other card games.
What prompted EvenBet to include Call Break in its product offering?
Call Break is a new game with rapidly growing popularity in our target markets, including India. Call Break is one of the top four skill-based games alongside poker, daily fantasy sports, and rummy in those markets. 
We wanted our customers to benefit by adding Call Break to their portfolio while it is growing. Besides that, EvenBet Gaming specializes in skill-based game development.
Regarding your operator-customers, what kind of engagement levels are you expecting post the launch of Call Break in India?
Like I said earlier, the game is new and will receive much attention; only a few operators have Call Break in their product offerings. As a highly demanded game, it will certainly help our customers to gain more players who want to try it. In our experience, adding such a game might increase player influx from anywhere between 5% to 30%, depending on the platform's size and user activity. But of course, it requires some marketing effort and acquisition strategy as well.
Do you feel card games can get equal stature compared to fantasy sports and esports in India?
I'm sure of it. A card game like rummy is a part of the country's gaming culture. Even globally, according to the research done by PayPal and SuperData, 27% of online gamers regularly play card games. In India, this number is more impressive, especially for mobile gamers. The online card games vertical is booming. Some multi-game platform operators initially specializing in fantasy sports and esports are actively extending their card games portfolio. Mobile Premier League (MPL) is one of the most notable examples.
ALSO READ: FTS 3.0: Ankit Wadhawan Brings Two Stacks To The FT, Lifts Main Event Title
From an online gaming software developer's perspective, how lucrative is the Indian market, given the legal issues faced by the online gaming industry?
At the moment, everything depends on the product. As long as skill-based games are legal across the country minus a few states, we will see rapid growth in this sector. In 2019, the skill-based gaming market was estimated to be around ₹62 billion, and by 2024, it will hit the ₹250 billion mark. About 55% of casual gamers, according to our data, are below 24 years of age, so this audience will continue to play for a long time.
Recently, Madras High Court struck down the Tamil Nadu government's ban on online gaming. Your opinion on the HC ruling.
We welcome the court's decision. The online gaming ban was an impulsive decision that was not supported by any regulatory framework or other legal procedures. Simply banning everything only leads to black market growth. The online gaming market in India needs more stability and reliability both for operators and for the players.
Do you feel uniform legislation could solve the legal entanglements of the online gaming industry?
Most European countries show us it is possible; establishing uniform legislation will curb the black market growth. Players are more protected from fraud, and licensed operators can work safely. If the legislation is uniform across the country, it allows a gaming company to operate on the national level without risks.
ALSO READ: Choosing Your Act Wisely In PLO 5- VVIP Segmentation By Aditya Sarkar
How do you see the online gaming industry shaping up in the near future?
We will see some trends which are expected to shape the online gaming industry. The dominance of mobile devices that scale up to 90% in some markets; a strong preference for multi-game formats; the growing importance of engagement mechanics that were previously uncommon in real money gaming are some trends industry experts are keeping a close eye on. These trends will make the online gaming industry a more dynamic space.
Innovative technologies will make gaming safer. An automated Know Your Customer (KYC) system, Artificial Intelligence (AI) to prevent fraud, and AI-based personalization similar to those used by Netflix and Amazon are some upgrades that will occur in the coming future. 
After a refreshing conversation with the head honcho of EvenBet Gaming, any gamer worth his salt would look out for the progressive changes that await the Indian online gaming arena. Be it Call Break or online poker; there is no stopping EvenBet from achieving spectacular heights in the gaming space. The online poker industry has witnessed astonishing success, along with some legal setbacks. But nothing has deterred this industry from bouncing back stronger. As for the gamers, these folks barely take a breather and, with the launch of Call Break, the daily schedule will only get busier. 
For more news and updates, keep reading Gutshot Magazine. Follow us on Facebook, Instagram, Twitter, and Telegram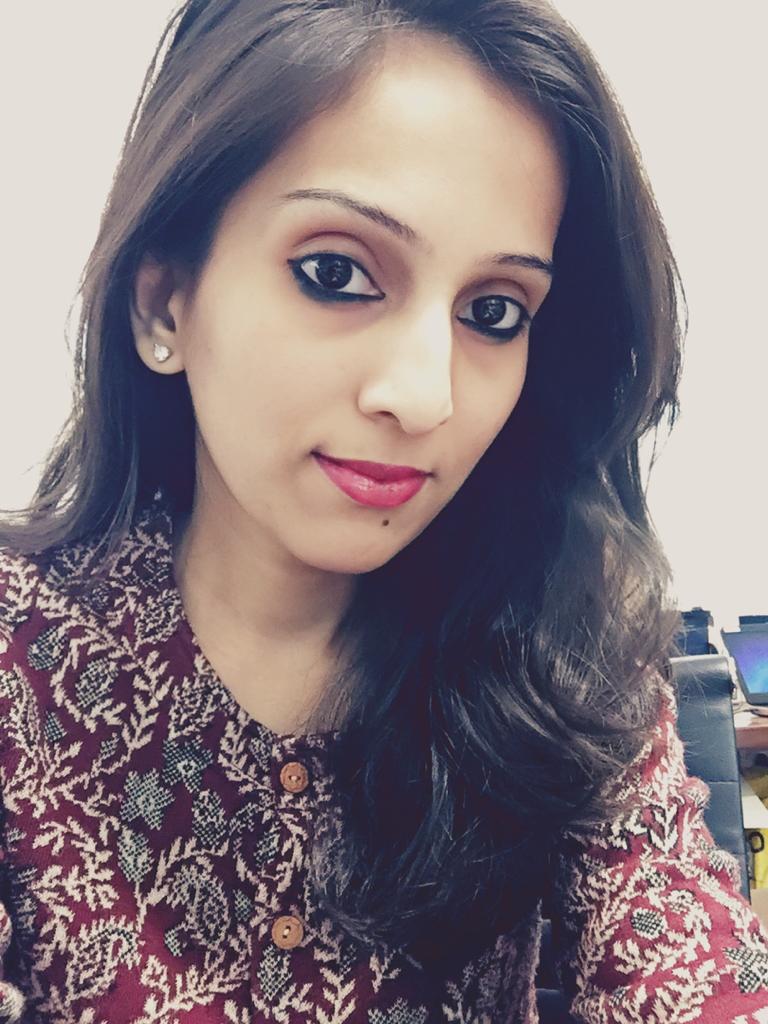 With a Masters Degree in Journalism and Communication, Mrinal Gujare currently is cruising through an exciting genre of writing and editing at Gutshot Magazine. Apart from being an Editor, Mrinal is an avid reader and a former contemporary dancer. She is also perennially hungry for intriguing scoops from across the globe. No holds barred is the rule Mrinal follows in life.
---
---
More News
---
Comments