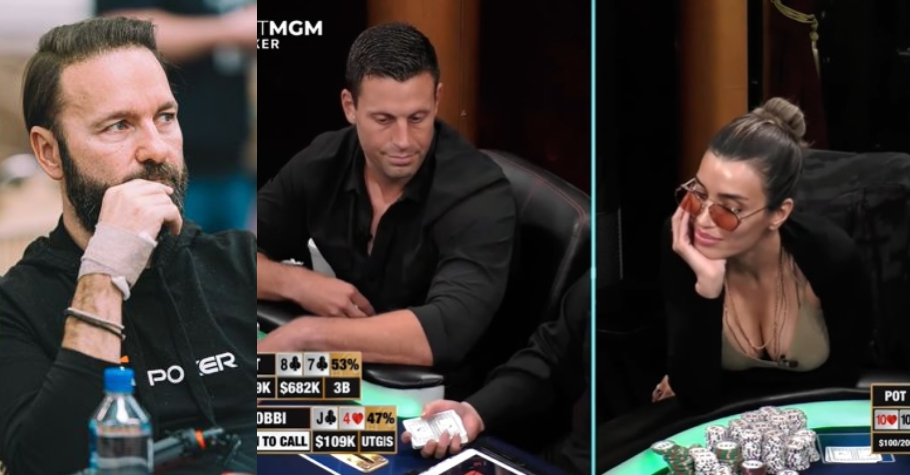 Poker
---
Daniel Negreanu's HOT Take On Robbi-Garrett ICE COLD Revenge Saga
Remember Phil Hellmuth's Q4o call? Yeah? It looked like the worst call of the century. But hey! The 16-time World Series Of Poker (WSOP) bracelet winner hit trips on the river and made hay while the sun shone! Now, an equally baffling call has left the global poker community FLUMMOXED! Why? Read on to find out what carnage went down at the Hustler Casino Live (HCL).
French author Eugène Sue wrote in his novel Memoirs of Matilda, "Revenge is a dish best served cold." Well, Robbi Jade Lew served it ICE COLD! And what was the insult to injury? The world was watching as Garrett Adelstein fell to his bloody knees with 8 ♣ 7 ♣. A video of the hand that was shared on Twitter has reportedly garnered 4.7 million views. Not to forget the shit storm that players, pros and users raked on Twitter with their respective opinions. One of them was our very own Daniel Negreanu. And DNegs' frenemy Doug Polk also took the time out of his super busy schedule to post a video on Twitter.
The ABSURD Hand at HCL
A ton of poker hands are played daily. But very rarely will you find a high-stakes newbie taking on a high-stakes pro like Adelstein (she beat his ass, left, right, and centre). Queen Lew was playing with a not-so-hot hole cards J ♣ 4 ❤ and the player who got terribly slow-rolled in the past by Dylan Gang had 8 ♣ 7 ♣. The flop brought Th Tc 9c. Here, Adelstein scored a flush draw and bet $2.5K and Lew simply called. The turn presented 3h and 'Gman' bet $10K in a bid to intimidate the high-stakes newbie but that moved bombed so bad, that words in the English dictionary would fall short to describe it. 
Lew raised $20K and Adelstein watched in total dismay. Then? He TANKED! Seemed like a good thing to do at a time when your opponent makes an unexpected raise! But this pro wasn't backing out either. Adelstein jammed for $129K looking cool as a cucumber! At this moment it seemed like Lew would bow out. But no! Lew switched on her femme fatale side and made the hero call. 
From under the gun (UTG), Lew marched ahead, all guns blazing and the river blessed her with a 9 ♦ . Both players agreed on running it twice and the second river dished out an Ace of spade. With that it was game over for Adelstein who's flush draw did not improve and to top it all, he got punished for playing that hand. No amount of Burnol can soothe the pain of losing a pot worth $269K. Lew was heard saying to her rival, "You look like you want to kill me." Well, playing a hand like that, Adelstein sure shot himself in the foot!
Joey Ingram's tweet
The Gods of the universe were surely looking out for Lew who took down that massive pot hook, line and sinker (yeah, yeah, it was only a Jack-high win, but still a win). The story could have ended on Lew's hero call but since the game was streamed, the world (majorly Twitterati) wanted in on it and participated in a civilized debate (smelling the sarcasm?)! 
Six-time WSOP bracelet winner Daniel Negreanu shared a post on Twitter which turned into a  thread. He said, "Crazy poker drama tonight. After watching the video, I think she was just deep into a "move," got flustered and called. I don't think her reaction during or post leans towards anything nefarious. It was an "I'm calling the bully" situation IMO." 
ALSO READ: When Daniel Negreanu Gave Zero F**ks About Ebony Kenney's Accusation
Daniel Negreanu's tweet
Accusations of cheating on Lew's part flooded the micro-blogging site but many also supported the lady as she stood tall and played the game (no matter how flustering it may feel to outsiders). 'KidPoker' also backed Lew in a separate post which read, "The fact that she gave him the money back isn't an admission of guilt, but likely the contrary. A money hungry scumbag cheat isn't likely to give money back in that spot. Felt like she didn't want to deal with conflict and can afford it." 
Mr. 'I'm down by $296K' also took to Twitter to share his 'thoughts' and wrote a long story which could easily shame a Man Booker winner! Jason Mercier also was 100% confident when he took a dig at Adelstein when the latter accused Lew of cheating. Mercier's tweet (this one is for keeps) stated, "You are 100% certain she cheated AND also 100% certain the operators were not involved in alleged cheating. I am 100% certain u don't know what 100% means." (sic)
Jason Mercier takes a shot at Garrett Adelstein
Phew! Too much happening. The Lew-Adelstein fire engulfed the social media space and users weren't exactly looking to put out that fire but instead added more fuel to it with their insane POVs. We aren't really complaining, just stating what happened. 
Daniel Negreanu's fav Doug Polk Spoke
Yes, we know they famously buried the hatchet (say the media reports) and now it was all water under the bridge. But Polk will never miss a chance to share his thoughts on a burning matter, especially when the poker community raked up a storm on this subject (FOMO can kill sometimes). 
The three-time WSOP bracelet winner wrote, "For the "she's just a donk" people. Is there any hand that you would view as cheating? For example if Garrett had jammed 76cc there and she called with 82 would you be more convinced? My problem with that argument is you can justify any play, even if it's completely baffling."
Doug Polk's tweet
The Upswing Poker founder cooked a nice video about the incident and shared it on his Twitter handle and we must say, it was a quick turnaround time! Ohh and yes, Polk also posted a poll on his Twitter account with an interesting question. 
He wrote, "Does Robbi giving the money back make her seem more or less likely to be cheating?" The majority of those who voted clicked on the 'more likely cheating' (49.8%) option. This was followed by 32.8% votes going to the 'don't know / unsure' option. Only 17.4% of users voted for 'less likely cheating.' 
By any chance did you feel that Polk was done tweeting? Hell no! The pro who has an opinion on almost all absurd incidents in poker shared a tweet defending Adelstein for the good, kind and compassionate soul that he is. Polk wrote, "The attack on @GmanPoker right now is out of control. He has one of the absolute best track records. He's always been kind, compassionate, and thoughtful. This was a horrible situation where he felt he was cheated. Absurd how quickly people can turn on one of poker's great heros."
Hollywood film producer and poker player Bill Perkins also tweeted saying that Adelstein shouldn't have taken the money from Lew and how it was wrong. Polk replied to Perkins' and said that he had mixed feelings on the money matter. 
Bill Perkins responds to Doug Polk's tweet
Fear, anxiety, brain farts and the whole shebang
Here, Negreanu did well when he spoke about emotions running high and calls made under pressure cooker situations. 'KidPoker' wrote, "I've seen players check back the nuts, call with the board on the river, call when they couldn't beat my board in Stud on the river. This happens even more under the lights and cameras with the world watching. Fear, anxiety, etc. can lead to some real." (sic) 
The GGPoker ambassador further continued, "Brain farts and I think that is exactly what we saw with this J4 hand. There is reasonable doubt, and absolutely no concrete evidence. I've said this before and will say it again, accusing someone of cheating is a big deal and it requires proof and receipts."
Negreanu made sure to compliment Adelstein's play but in a rather quirky way. He tweeted, "More: The way Garret plays really messes with peoples heads and makes them do really dumb things. He has a great, intimidating table presence that increases the chances of people just losing it and making a terrible call or fold."
Tom Dwan agrees with Doug Polk
How on earth did Dwan agree with Polk on this matter? Yes, we also raised our eyebrows! Maybe for a change the earth spun around the moon instead of the sun, who knows, but 'Durrrr' nodded after seeing the video shared by Polk. Don't be too happy, there's no scope of any bromance here! Why? Dwan's tweet is proof. 
He wrote, "Some people may know I'm not always the biggest @DougPolkVids fan… but this was a pretty impressively balanced take imo. I tend to agree w the majority n he seems to have given effort to thinking it through well. I respect this vid and (even w ad) think it's worth a watch. (sic)
ALSO READ: Daniel Negreanu Wants Justin Bonomo To Leave Him Alone! Why?
Twitter reacts to Robbi Lew-Garrett Adelstein drama
It is time for some closure folks. We all seek closure in the matters of heart, business and now poker. The mind-boggling hand was played, the world saw the game live on a stream. If there was any kind of wrongdoing on Lew's part then it was Hustler Casion's responsibility to immediately stop the game and take action. But that did not happen. 
There are times when the best pros just don't see it coming. The Adelstein-Lew saga is one of those situations. Adelstein could have taken the loss in his stride and moved on. But he chose to call Lew a cheater and further justifying why he took the money back. Just because Lew offered the money back does not mean she cheated. Adelstein's sour loser face was all over the internet and the situation had it in spades that Lew played the bigger person and offered the money back to avoid further bad blood.
For more news and updates, keep reading Gutshot Magazine. Follow us on our social handles Facebook, Twitter, Instagram, and Telegram.
Image Credit for Daniel Negreanu: Hayley Hochstetler / pokernews.com
Video Credit: Hustler Casino Live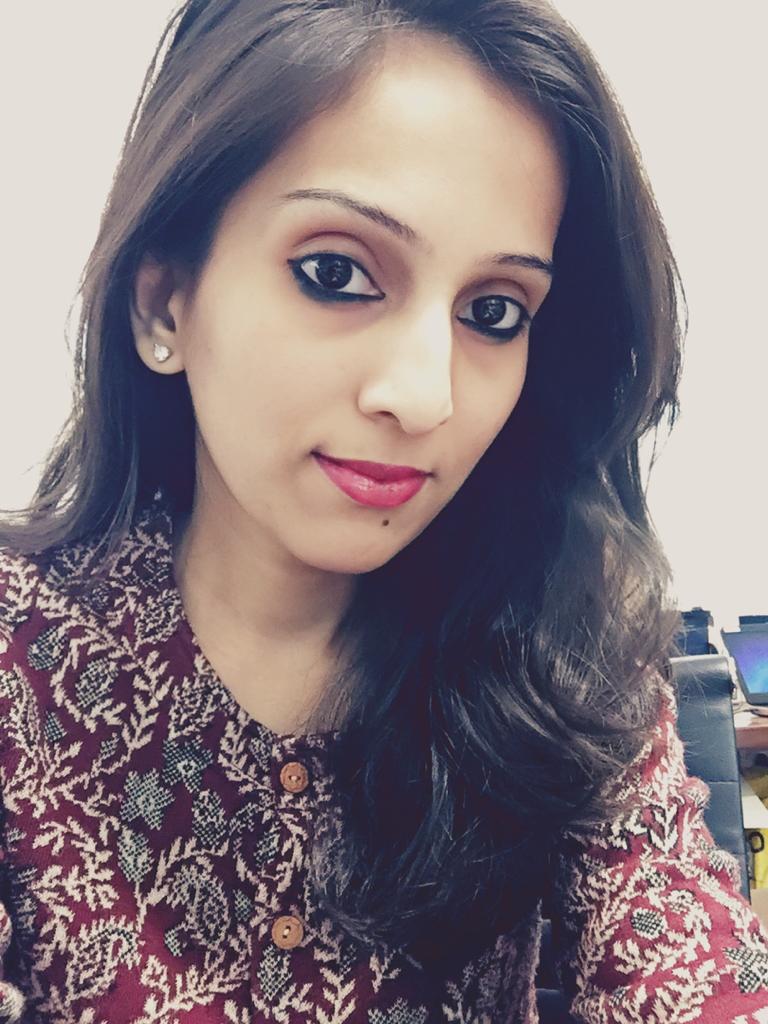 With a Masters Degree in Journalism and Communication, Mrinal Gujare currently is cruising through an exciting genre of writing and editing at Gutshot Magazine. Apart from being an Editor, Mrinal is an avid reader and a former contemporary dancer. She is also perennially hungry for intriguing scoops from across the globe. No holds barred is the rule Mrinal follows in life.
---
---
More News
---
Comments