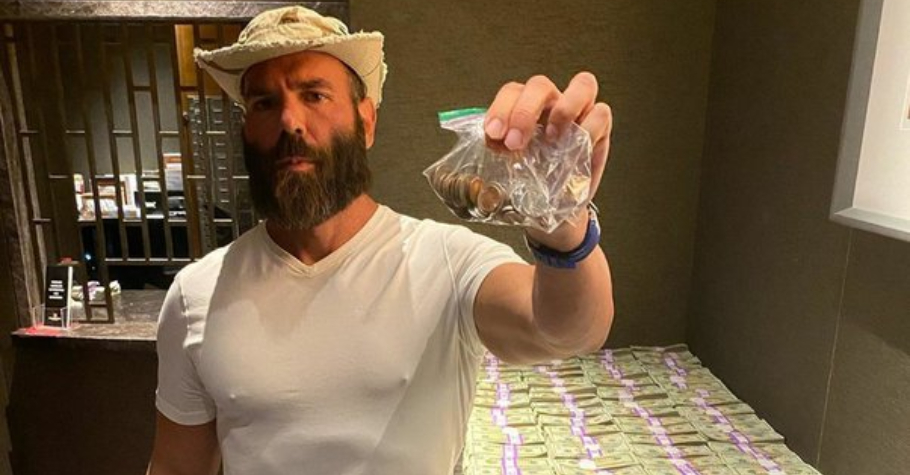 Poker
---
Dan Bilzerian Net Worth 2023: Holy Fu*k! Is That What It Is?
You must have heard how the Netflix series Wednesday broke Stranger Things 4's record for 'most hours viewed in a week' for an English language show on the streaming platform. Why are we talking about Wednesday suddenly? Well, it's not sudden! If you've watched Wednesday then you know Gwendoline Christie plays Larissa Weems—Nevermore Academy's Principal and the ultimate shape-shifter. So what? 
If you've read anywhere about Dan Bilzerian's net worth 2023, then you want to be Weems and become Bilzerian without skipping a heartbeat! That's why it matters to have shape-shifting abilities, as the real world may not back you up in becoming what Bilzerian is today—a super rich man.
Dan Bilzerian – Early days
The Instagram King's life will remind you of a Hollywood flick full of unexpected turns. Bilzerian was born in Tampa, Florida on 7th December 1980 to Paul Bilzerian and Terri Steffen. The Founder and CEO of Ignite International Brands Ltd. has a brother named Adam Bilzerian. 
When Bilzerian senior was 36-years-old, he reportedly claimed to have made a fortune worth $40 million. This must be good news at that time, but tables turned soon when he was indicted for security and tax fraud in 1988, when Dan was just eight-years-old. 
The year 2001 turned even worse when Paul declared bankruptcy which meant he was left with only $15,000 in assets and a shocking $140 million in debt. The Bilzerian family sprawling 28,000 sq.ft. home was closed and Paul escaped to the Caribbean to avoid an arrest in the fraud case. 
But Dan and his brother were not left empty-handed. Their father set-up trust funds for both his kids before he made an escape. Till date there is no proof of how Paul managed to set-up those trust funds, which many speculate was made of illegitimate money. 
It doesn't surprise us that the 41-year-old Bilzerian is living life king size. But one question surely pops up—what was he doing before taking Instagram by storm with his ridiculously expensive and branded life? We dug out the answer for that and we'll tell you all about it. 
 

 

View this post on Instagram

 
In 1999, Bilzerian had joined the Navy and in the following year, he was supposed to hit the SEAL (Sea, Air, and Land) training. But sadly for Bilzerian, destiny had other plans. He got kicked out of the training owing to a spat with one of SEAL's administrators. After exiting the Navy, the OG Playboy went on to major in Criminology and Business at the University of Florida.
Dan Bilzerian – Poker career
The world might be debating about Bilzerian's poker player status and wealth accumulated via poker wins, the Tampa boy had kick-started his poker journey in the year 2009 when he was 29-years-old. Even though this poker player cum businessman's best live cash and total live earnings rest at $36,626 (Hendon Mob), the man himself has spoken abundantly about how he made millions in private poker games, records of which are nowhere to be found on earth. Well, that's Bilzerian for you!
 

 

View this post on Instagram

 
There are a ton of media reports on how Bilzerian earns millions of dollars. One of those news reports which took most by surprise was that Bilzerian's monthly income is a whopping $4 million. His trust fund, businesses, poker prize money among other things are responsible for Bilzerian earning that kind of money and we are truly impressed as one would need to earn or win boatloads of money to keep up with that mind-blogging and glamorous lifestyle (beach, babes, mansions, private jets and more come with very real costs).  
 

 

View this post on Instagram

 
 

 

View this post on Instagram

 
Dan Bilzerian – Controversy's child
Bilzerian is known to be riddled with controversies. In 2011, Bilzerian and 10 other celebrities which also included names like Tobey Maguire and Nick Cassavetes, had to pay back their prize money won against known scammer Bradley Ruderman after he was sentenced to prison. In the same year Bilzerian had publicly defended JLo's ex—Alex Rodriguez against accusations of illegal gambling. 
ALSO READ: Dan Bilzerian Confirms He's Not Married?
News reports also state how the Las Vegas resident won  $12.8 million in poker. Furthermore, media reports also add that Bilzerian won $10.8 million in a heads-up game of No-Limit Hold'em where stakes were $5,000/$10,000. What happened next is all things you expect Bilzerian will do. The trust fund baby took the first flight out to Mexico to celebrate all that money won. 
 

 

View this post on Instagram

 
In 2014, Bilzerian reportedly earned $50 million just by playing poker. But life took a hard right turn when he reportedly lost more than $3 million on three different instances. Bluff Magazine named Bilzerian as the 'Funniest Poker Player on Twitter.' Apart from this Bilzerian also co-founded Victory Poker and became Victory Poker pro, state media reports.
Dan Bilzerian – Hollywood stint
This may have been a short one but Bilzerian did grace the big screen. He acted in movies like Olympus Has Fallen, Lone Survivor, The Other Woman, Extraction, The Equalizer, Recoil 2: Unleashed in Ensenada, Cat Run 2, and War Dogs.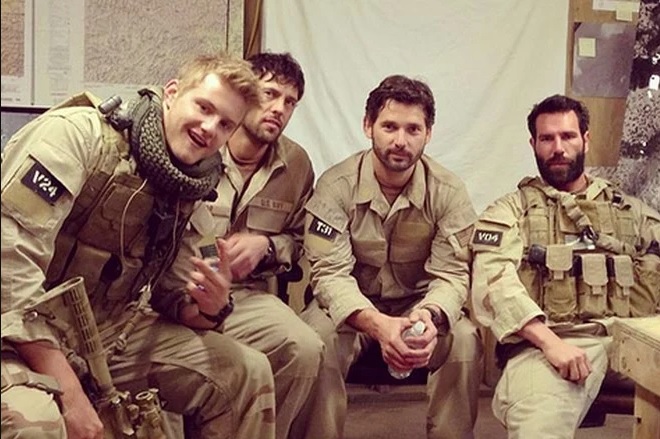 Dan Bilzerian – Legal hassles
Nobody is above the law—a lesson Bilzerian learnt when he pleaded no contest to a charge of 'negligently failing to extinguish a fire in the open.' This charge cost the controversial personality $17, 231 in fine. But was this Bilzerian's only brush with law? Of course not! 
The Instagram King was reportedly banned from a Miami nightclub for kicking a model named Vanessa Castano in the face during an altercation in August 2014. News reports add that Bilzerian did so because Castano and one other woman had attacked his girlfriend. Later, Castano reportedly sued Bilzerian to the tune of $1 million for her injuries. End of legal issues? Not quite. 
In December 2014, Bilzerian was reportedly arrested at LAX airport on the charges of bomb-making. Media reports state that the charges were dropped and the man was released. But Bilzerian's notoriety doesn't end there. He reportedly threw porn actress Janice Griffith from a roof into a pool. Unfortunately for Griffith, she landed on the edge of the pool and hurt herself badly. This led to the porn actress suing Bilzerian for $85,000. Media reports add that Ignite's top boss refused to pay the damages which led to Griffith filing a lawsuit against Bilzerian and Hustler. 
 

 

View this post on Instagram

 
In a role reversal, Bilzerian also sued his Lone Survivor producers for cutting short his role. The headline grabbing social media personality alleged that he paid the producers $1 million in return for a role of minimum eight minutes with 80 words of dialogue. Since that wasn't the actual case, Bilzerian sued the producers for $1.2 million, which was a 20% addition to his original loan amount. But Lone Survivor backers were lucky as the complainant withdrew the lawsuit as he garnered massive publicity owing to this controversy. 
Dan Bilzerian wife
You thought we wouldn't mention Bilzerian's wife or shall we say alleged wife. After going around with a million girls (who are these ex-girlfriends?), Bilzerian reportedly tied the knot with Hailey Grice. In a viral post on Instagram, the famous Playboy shared a picture with a bomb caption that read: I finally did it. The world made sure to search 'Hailey Grice' on Google to find out who she was. But post this jaw-dropping moment, life became business as usual for the party boy.
 

 

View this post on Instagram

 
Dan Bilzerian – Kardashian connection
Bilzerian and Kardashians coming together means rooftop hitting TRPs. But that's not what this is about. Bilzerian shared a video from his stripper party on his Instagram handle and fans were quick to point out that Kourtney Kardashian's husband Travis Baker was in attendance. 
New reports also hinted that Baker is looking to get into trouble at this infamous stripper party thrown by Bilzerian. The Kardashian fan club was on its toes when one fan revealed that the video was from Oct 2019. Why? Baker's wearing the same outfit and Tana and Jake Paul being together after parting ways was next to impossible. 
 

 

View this post on Instagram

 
ALSO READ: Dan Bilzerian's Cannabis Company Lands In Trouble With Authorities?
Wondering why we took the whirlwind route instead of letting you know about Dan Bilzerian's net worth? Well, his net worth wasn't built in a day, was it? A lot has happened over the years which contributed to Bilzerian's avant-garde persona and net worth. 
With approx. $200 million net worth, Bilzerian is swiftly cruising through life. Have you ever seen the Instagram King break a sweat? We haven't and we are sure you haven't too. If you wish to know where Bilzerian stands in the list of poker players with the highest net worth, just click HERE. You may think what Bilzerian's net worth journey has been like over the years, worry not we've got you covered. 
Dan Bilzerian's net worth journey
| | |
| --- | --- |
| Year | Net Worth |
| 2013 | $50 million |
| 2014 | $100 million |
| 2015 | $120 million |
| 2016 | $150 million |
| 2017 | $170 million |
| 2018 | $180 million |
| 2023 | $200 million |
Dan Bilzerian Stats
| | |
| --- | --- |
| Net worth | Approx. $200 million |
| Monthly income | $4 million |
| Loan/Liability | $336 million |
| Cars | 27 |
| Weight | 198 lbs (90 Kg) |
Whether we like him or not, Bilzerian is here to stay and people will always get to hear about his insane adventures and bold statements. 
Credits:
Feature image: London Real
Instagram posts: Dan Bilzerian Instagram
YouTube videos: Graham Bensinger and London Real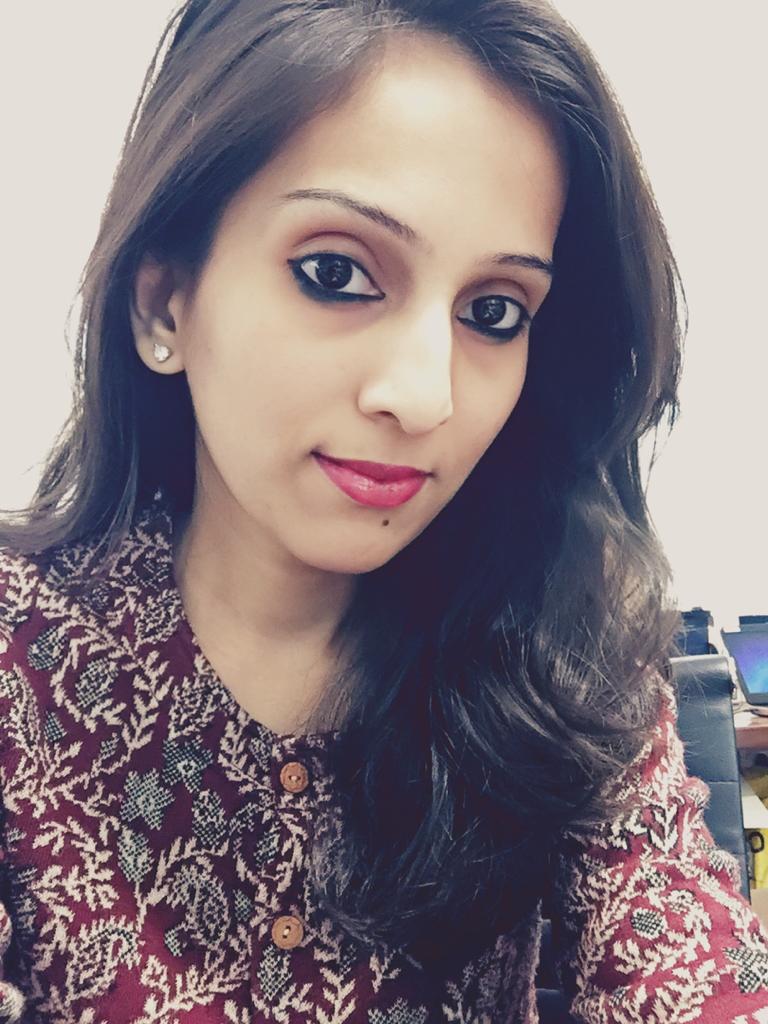 With a Masters Degree in Journalism and Communication, Mrinal Gujare currently is cruising through an exciting genre of writing and editing at Gutshot Magazine. Apart from being an Editor, Mrinal is an avid reader and a former contemporary dancer. She is also perennially hungry for intriguing scoops from across the globe. No holds barred is the rule Mrinal follows in life.
---
---
More News
---
Comments