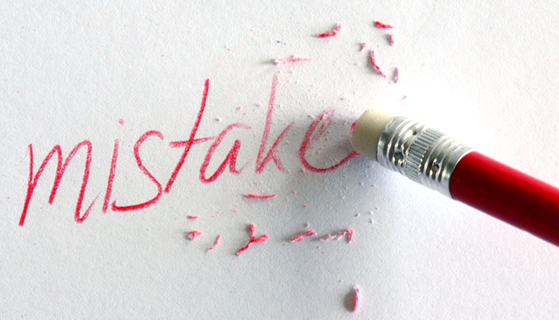 Poker
---
Common Mistakes of Poker Players
Mistakes happen in every game but to overcoming these mistakes is very important. Similarly, even in a game like Poker, players make several mistakes knowingly and unknowingly which they need to work on.
Following are a few mistakes which are commonly made by Poker players:
Some players play Poker for fun while some play for money. Playing Poker with money is completely fine as long as the players don't get greedy for money. You should not concentrate more on the money but on the game.
Bluffing is a very important part of Poker but too much of it is not good for the game. It is important to know when to bluff and when not to.
Learning is something which is never ending. We always learn something new every day. Similarly, Poker players should not stop learning and shouldn't be over confident that they know it all.
Being fit and exercising regularly is very important. Therefore, poker players should not only dedicate their life completely to Poker but should also exercise and maintain a healthy diet because health is of supreme importance.
Too much of anything can get to your head. Similarly, don't play too much of Poker as it will spoil your games. Taking a break for some time is very important to start fresh.
Not maintaining a balance-
To maintain a balance in life is very important. Poker players should maintain a clear balance between their Poker life and social life.
Poker players should remember these key points in order to gain success in Poker, and should focus on their game and maintain a proper balance. Keep reading GutshotMagazine.com for regular 'Poker Gyaan' articles. 

---
---
Comments