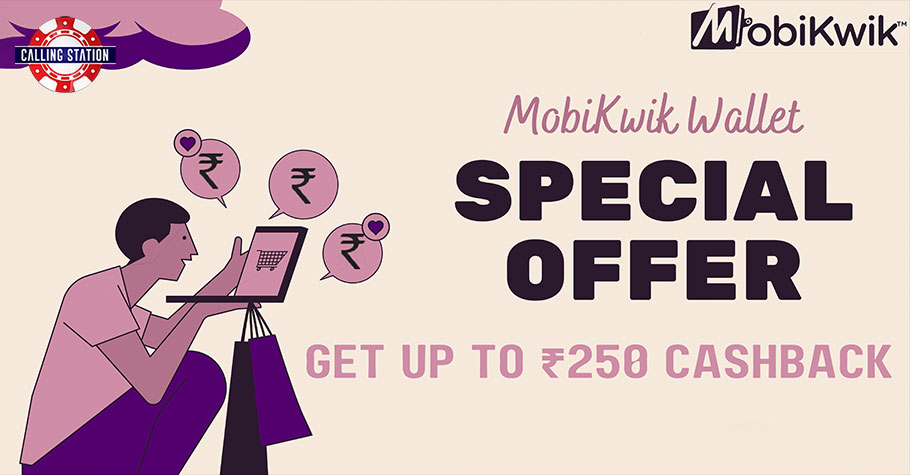 Poker
---
Claim ₹250 Cashback Right Away On Calling Station
We all love freebies, especially cash related freebies. And here's an offer where you can not only claim a freebie but can also use that to play online poker and multiply your winnings immediately. We're talking about a cashback offer on one of the leading online poker apps in the country, Calling Station.
As per this new offer, there's a chance for every player (both new and old) to claim cashback on the rake they've generated on the platform. The special offer is valid for all of those who use the Mobikwik Wallet to deposit on CallingStation.com, with as much as ₹250 cashback ready to be claimed. Read below for all details…
₹250 cashback for using Mobikwik 
There's a surge in the number of online wallets available for making transactions on the internet and Calling Station is incentivising you to use this one in particular. And as per the promotion, you need to make a minimum deposit of ₹499 using Mobikwik in order to be eligible to claim this cashback offer.
As of now, it's an offer especially for the month of November 2022 and has been kept valid up to 30th November 2022. However, considering how popular this has been among low stakes poker players, the offer is likely to be extended as well. So hurry up and join Calling Station as your first step towards redeeming this cashback offer on the platform.
ALSO READ: How To Play On Calling Station?
As soon as you've completed the transaction, you'll see the cashback being credited to your Mobikwik wallet, which you can then decide if you want to re-invest into poker or just withdraw the amount. Calling Station as a platform is a whole lot of fun for cash games as well as tournaments, and these kinds of offers only make it better.
What's more?
Every couple of weeks, they even have a new cash game series where users can win massive cash prizes, regardless of whether you play high or low stakes poker. Their most recent promotion was the Smash Buster series between 1 – 14th November 2022 where a gargantuan prize pool of ₹1,00,00,000 is waiting to be claimed by players like you! Read more about it HERE. 
And remember, there are multiple benefits attached to making the Mobikwik offer's minimum deposit. Not only do you get cashback, but you can also multiply your winnings with the amount deposited. Additionally, you can participate in their weekly Depositor's Freeroll of ₹25,000 GTD which takes place every Thursday at 8 PM.
With this deposit, you automatically get registered to the depositor's freeroll where there's even more of a chance to earn some real cash prizes. Win-win situation, isn't it? Head to Calling Station and sign up. For more such updates on the top online poker offers and promotions, stay tuned to GutshotMagazine.com.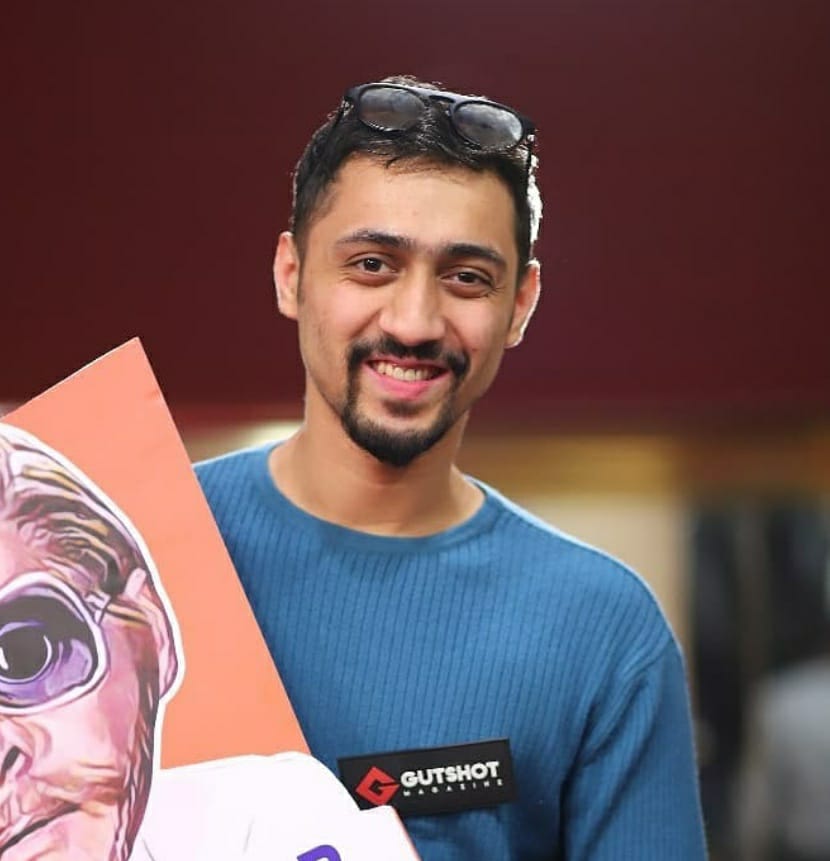 A graduate in Business Management, Dwayne began his career as a content writer for a virtual sports betting company and then for Gutshot too. Now, he heads marketing and business operations at Gutshot and while he's no expert in poker, he enjoys the occasional weekend home games. He was introduced to the industry in 2017 and has made quite a few friends along the way. Outside of poker, he is an avid cricket and sports fan, loves his bikes and of course, a good party! If you want to reach out to him for partnerships and collaborations, feel free to send a message at dwayne@gutshotmagazine.com.
---
---
More News
---
Comments