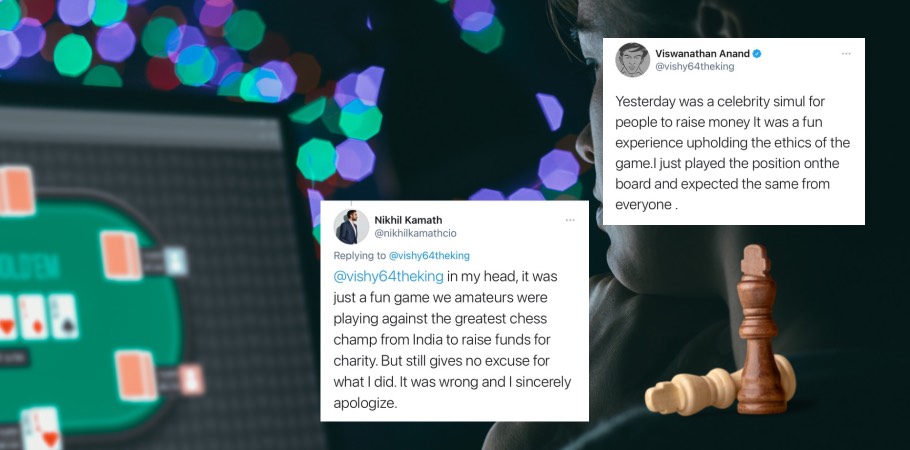 Gaming
---
Where Does Cheating Get You in Gaming?
In case you don't know or haven't heard about it yet, there was a celebrity fundraiser event known as 'Checkmate COVID Celebrity Edition' hosted over the weekend, where some top celebrities got together to play chess with 5-time former world champion Vishwanathan Anand. The event took place on Sunday, 13th June 2021 and unfortunately, ended neck-deep in controversy.
The event was hosted by Chess.com in association with Akshaya Patra Foundation and was even live streamed on YouTube. The proceeds were supposed to be used to provide food and relief to individuals and families from the chess community who were affected by the horrifying second wave of the Covid-19 pandemic.
A number of celebrities were also part of the line-up like cricketer Yuzvendra Chahal, actors Aamir Khan, Kichcha Sudeep, Riteish Deshmukh, singers Arijit Singh, Ananya Birla, Xiaomi India MD Manu Kumar Jain, Zerodha co-founder Nikhil Kamath, producer Sajid Nadiadwala, and Xcetra Talent Management CEO, Prachura Padakannaya.
While I didn't catch the live stream myself, I was greeted by quite a few mobile notifications saying that 34-year Nikhil Kamath of Zerodha ended up beating the Grandmaster, Vishy Anand. Immediately interrupting my poker home game, I let everyone know of what happened, and there were some very surprised faces across the table.
We know Vishy has lost a few times in the past but to lose to a complete rookie in chess is something that wasn't believable. Right enough, Chess.com banned Kamath's profile a little after the victory for violation of their fair play policy, which sparked bizarre and unnecessary controversy. Needless to say, Kamath was immediately accused of cheating, for which the Indian billionaire entrepreneur immediately issued an apology.
"It is ridiculous that so many are thinking that I really beat Vishy sir in a chess game, that is almost like me waking up and winning a 100 mt race with Usain Bolt. I had help from the people analyzing the game, computers and the graciousness of Anand sir himself to treat the game as a learning experience. This was for fun and charity. In hindsight, it was quite silly as I didn't realise all the confusion that can get caused due to this. Apologies," read his tweet on Monday evening.
Kamath is said to have been assisted by Stockfish – a free, open-source Chess engine. Most people discounted the move saying it was just a charity game and that Kamath has nothing really to gain from it. However, his 'apology' tweet went on to create more of a dispute on social media, and soured the situation further.
Anand's manager and wife Aruna gave a statement to a leading daily against Kamath's apology, saying Anand didn't insinuate anything but that he would go by what the Chess.com algorithm said. "He told Kamath, 'Please do not personally involve me in whatever you want to say. Whatever you do in your personal capacity to clear the situation is your call, but do not use my name in your personal tweets'," said Aruna.
She further went on to comment on his apology, saying that the tweet indirectly accuses Anand of helping him, which was the most outrageous thing she's heard about her husband right through his career. "He has taken a lie and used another lie to cover that. If he was helped by computers and friends, so be it. That is on his conscience. But he can't drag Anand's name and say Anand helped him."
What exactly happened during the game?
The charity event had Anand playing 30-minute games over 2 sessions. The Simul (Meaning – A board game simultaneous exhibition where one player plays multiple games at a time against a number of other players) saw Kamath beginning with a pawn blunder which automatically led viewers to believe Kamath couldn't have been too great in the game, even though he played a bit in his younger days.
"I had a sensation during the game…you know in a normal game there's usually an ebb and flow. You get into trouble, your opponent makes a slight mistake and then you get out and then back in, especially so in a Simul. So, while my positions were dangerous, I still hadn't quite prepared myself for what was happening," said the Indian GM to a leading sports website.
It's not for nothing that Anand has been recognised as one of the best in the world for many years now. He sensed some foul play but it was totally against his nature to accuse the Zerodha founder of anything. What followed was Anand resigning from the game though he could've won since Kamath had only 13 seconds on his clock. Instead, Vishy resigned after 34 moves and that may have been the real 'Checkmate' of the day!
Anand further explained what led to his decision to resign, saying, "He started on the first move by giving a pawn, so you get a mental picture of his level that, 'Fine, he can't be too good. My first reaction when the game got critical was that, far from letting up, the level seemed to rise, the moves were all accurate and in one piece, like an orchestra."
He explained how Kamath's every move in the game was reinforced by the next, creating perfect combinations. As someone who has played chess all his life, he would've sniffed something fishy, considering Kamath only plays chess 'occasionally'. "At the end of the game I thought, 'Wow, I didn't get a single chance to get back in the game'. I didn't feel confident alleging anything but there was this sense I had…"
Check out the exchanges on Twitter:
Could Chess.com be wrong?
Chess.com's Fair Play Team consists of several experts which includes titled players and algorithm specialist engineers, so it's unlikely they could've been wrong. Kamath's apology further suggested wrongdoings. "Our systems have been thoroughly vetted by mathematicians and experts in the fields of data science and audits have shown that chess.com makes its decisions conservatively and with the confidence that an account once closed is statistically certain to have violated rules," said, Danny Rensch, chief chess officer of Chess.com.
Watch the stream here:
Taking away from the controversy, the idea of hosting the Chess charity event turned out to be a successful one. People from many countries across the world tuned in to the live stream and during the stream itself, over ₹6.77 Lakh had already been accumulated in donations, along with 15 oxygen cylinders. Overall, a fun event!
Cheating in poker. Is it worth it?
In our poker community too, there have been several reports and incidents reported of cheating over the years. From Phil Ivey's long-standing lawsuit on edge sorting to Mike Postle's epic winning streak at a California casino, we've heard of it all. In online poker too, there have been reports of multi-accounting, collusion, super user accounts, ghosting, use of bots and illegal software, and much more.
Quickly circling back to the title of this article. Is cheating worth it and how far will it get you in the long run? Sure, you might be able to rake in a few thousands in profits and on some days, even a few lakhs sitting at home. But will it ever win you the much-coveted WSOP gold bracelet in Las Vegas? Most certainly not!
On a more serious note, cheating is unethical and ILLEGAL and you shouldn't do it even if you can. With ever-improving systems and technology being used in online poker websites, you are going to get caught at some point of time. People who want to be deceitful to get an upper hand in a sporting event are usually ousted from the event and let's not forget, their reputation is ruined for life.
Bringing in the example of cricket, going against the rules led to the end of the professional careers of many like Mohammad Amir, Salman Butt, Hansie Cronje, Lou Vincent, Mohammed Azharuddin, and others. In poker too, William Kassouf was one player considered as an amazing talent in the 2010s but a chip-stealing scandal in 2018 led to a ruined reputation, tainted image and of course, sponsors dropping him!
Most importantly, it's against the spirit of the game we all love and adore so much. It's unfair to those putting in hours and days and months of training and studying to get better. Cheating also means you won't be improving your skill or strategy in poker, and will most likely only lead to short-term gains. In the long run, cheats are almost always caught and, in some cases, heavily penalised too.
If you ever considered cheating to win and this article has convinced you not to, it's a mission accomplished for us. For similar stories and updates on what's happening across the gaming industry, stay tuned to GutshotMagazine.com…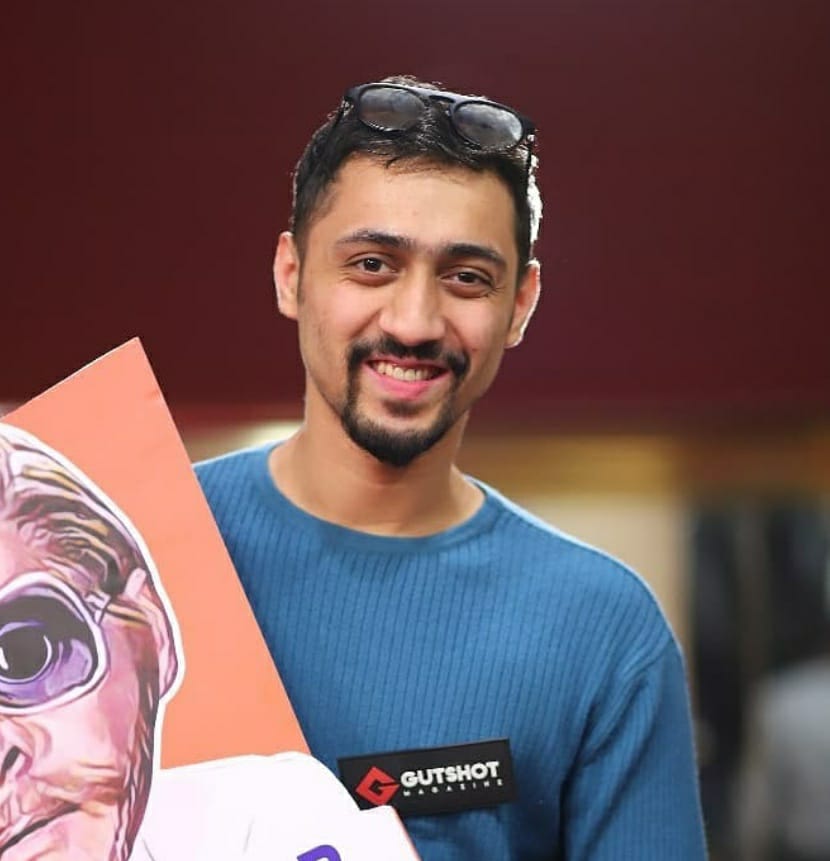 A graduate in Business Management, Dwayne began his career as a content writer for a virtual sports betting company and then for Gutshot too. Now, he heads marketing and business operations at Gutshot and while he's no expert in poker, he enjoys the occasional weekend home games. He was introduced to the industry in 2017 and has made quite a few friends along the way. Outside of poker, he is an avid cricket and sports fan, loves his bikes and of course, a good party! If you want to reach out to him for partnerships and collaborations, feel free to send a message at dwayne@gutshotmagazine.com.
---
---
More News
---
Comments