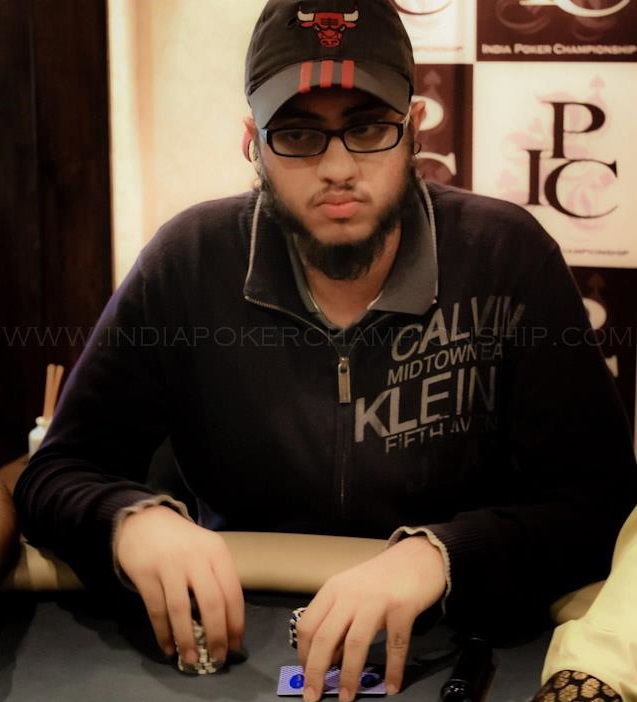 Poker
---
Champions Speak: Abhishek Goindi talks about IPC's comeback
The India Poker Championship (IPC) has had a long history right from its debut series in 2010 to the upcoming edition in September 2019, which marks the brand's return after more than three years. Right through this journey however, there have been some players who have excelled in almost every edition of IPC that has taken place.
One such player is Abhishek Goindi, who has not only won an IPC title but was also crowned the first-ever India Player of the Year (IPOY) back in the 2010-11 season. It's safe to say that Goindi is one of the most consistent IPC players of all-time, with 10+ IPC cashes to his name.
The player has displayed his talent on the international level as well, finishing runner-up in the Red Dragon Event in Macau in 2012, bagging an APT title in Manila in the same year and also bagging another runner-up spot in a PLO Event at WPT Barcelona earlier this year. If that's not enough, he also bagged the 65k Highroller at the Feb 2019 DPT series in Goa for INR 14.5 Lakh.
With nearly $300k in live cashes across the world, Goindi is among the most accomplished poker players in India and Gutshot decided to talk to him as part of our ongoing Champions Speak series of articles in the build up to the upcoming IPC series in Goa, which has a massive INR 3+ Crore series guarantee. Keep reading for our full conversation with the player…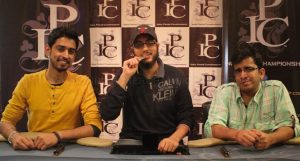 Hi Abhishek. IPC is finally making a comeback after 3 long years. How excited are you and what are your expectations from the upcoming edition?
I'm super excited to see IPC making a comeback. The brand is just so close to me. It has given me the leverage, propelled my poker career and overall, I've got a lot of mileage out of it. I've met a lot of people and also made a few close friends, so I'm just super excited for its return. There are some guys who come only for the IPC and not for other tournament series, so it'll be nice to see those guys back as well. And yeah, I'm looking forward to improved structures too.
Looking back, what was your first impression of the IPC brand?
My first impression of IPC was that of a friendly tournament brand where everyone was out there to have fun and socialize and of course play poker, which was the common connect between the people. Everyone from all parts of India came together to play and compete. Apart from this, I thought of IPC as a very glamorous brand.
Tell us about your fondest IPC memories till date…
I actually have a few fond memories at the IPC. The first was that of me entering the chip lead of the first ever IPC Main Event in 2010, but then getting knocked out by Sushi (Aditya Sushant) in 6th place, who eventually went on to win the title. I didn't understand enough of tournament variance at the time and was devastated that I could enter as chip leader and bust in 6th, and that Sushi could enter 6th in chips but still go on to win it. That was one of my earliest memories at the IPC. Winning an IPC title was the main goal and I went on to cash many times before actually winning one.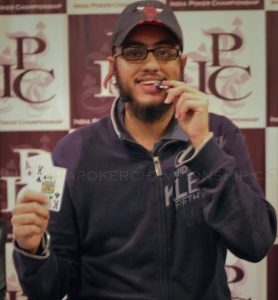 Another memory was that of me winning the India Player of the Year Award and more importantly how the race built up. Entering the final series of the 2010-11 series, I was second in the race behind IPC Director Sameer Rattonsey. I had just moved to Goa to take up poker full-time and wanted to win the title to prove a point back home. I had played a lot of sport all my life and being up among the top in any sport was always a priority. In the second tournament of the series, Sameer and I were both running deep and we were running neck to neck in the IPOY race. It was really interesting and tough with many all-ins and suckouts but it was a very healthy rivalry between us. Eventually Sameer busted in 3rd and I ended up heads-up with Amit Sur. Because his lead was so slender, I thought I would've had enough points to overtake Sameer and because of that, I didn't pay much attention and ending up losing heads-up and finishing second. I was devastated and it got worse the next morning when Peter (Abraham) told me the updated points and that Sameer was still ahead, with an even thinner lead now. I had to pull up my socks and the next day, I went on to win the Main Event, which was enough to also give me the IPOY Award. This was one of the highs of my poker career. I set out to achieve it and the way I did it was pretty cool.
Another great memory is when I returned the next time to play an IPC tournament and saw my photo on the wall. Back then, I was just 21 years old, so it was pretty nice to see yourself up on the wall. Some of the toughest competitors at the time had to be Adi 'Intervention' Agarwal, Aditya Sushant, Sameer Rattonsey, Bobbe Suri, Amit Jain, Kavin Shah, Jasven Saigal, Dhaval Mudgal, Romit Advani, and the list keeps going on…
From that inaugural IPC series in 2010, how has the overall industry grown over the last decade?
The inaugural IPC was just an event. There was no industry as such back then. IPC was organized out of pure passion and love for the game. There was no poker or skill-based game industry but from there, we've seen the industry being formed and grow to a Rs.500-600 Crore one. The numbers say it all.
As a past player and champion, any advice for first-time players at the IPC?
There's a lot of advice to give to newcomers. I'd just say come to Goa, play your best poker and enjoy the moment. Don't get too overwhelmed by the situation or get carried away. There are a lot of vices that come along with this industry. All you should do is stay focussed, grind it out, be well rested before every event and just stay in the zone!
Goindi will be there in Goa to participate in the upcoming IPC between 11-15 September. Will you? For all updates on that same series, stay tuned in to GutshotMagazine.com. You can also follow IPC updates on Goindi's Instagram handle @asgoindi.
Check out our online poker rooms section, where you can read reviews on the biggest and best poker rooms in the country, while also taking advantage of their bonuses and promotions. Check out these top poker rooms HERE.
---
---
Comments