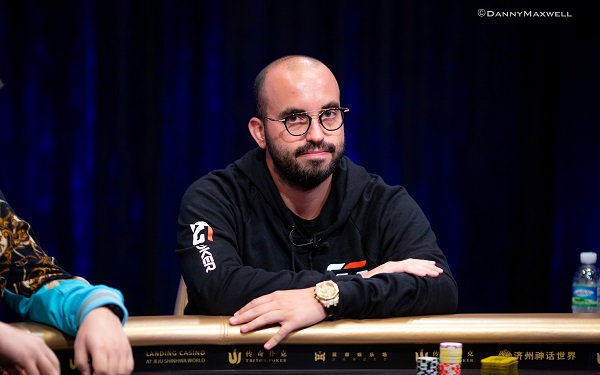 Poker
---
Can Bryn Kenney lose 40 pounds by January 2020?
Prop bets aren't new in the poker industry, with the top poker players always challenging each other to do the weirdest of tasks. Some of these have included weight loss challenges, locking yourself in a dark bathroom for a month, going vegan for a year and much more. Now, we have another top international pro betting on a weight loss challenge!
How much will you be willing to lose in a weight loss challenge? As for American poker pro Bryn Kenney, he stands to lose $100,000 if he doesn't shed all of 40 pounds by 15th January 2020! We're guessing that's not a lot of money for someone who is currently at number 1 of the poker all-time list, having recorded $55 million in live cashes which no one else has earned till date.
However, it's not about the money but more about the motivation to lose that extra fat and stay fit. We're not sure who Kenney has made this prop bet with, but we know the price of the bet and the deadline he has. In September this year, he was 230 pounds and he'll have to trim that down to 190 pounds in a little over a couple of months.
It's not the first time Kenney has got involved in a health-related challenge. In 2014, he had $10,000 on the line to reduce himself to 15% body fat and while he was close, he lost the challenge having only managed 17%. In 2017, he had another challenge to lose 65 pounds for $70,000 which he won, so we're guessing these 40 pounds won't be too much of a trouble for him!
As a poker player, long hours of sitting, continuous travel and less sleep are some factors that lead to players gaining weight easily, which isn't the healthiest way to live. "Being a huge foodie definitely makes it tougher, especially because the way I like to eat the most is family style and order the whole menu so I can try everything," said Kenney about this current prop bet!
Earlier this year, Kenney also made a visit to India as part of the Emerald Poker Tour in Goa. For more updates on Bryn Kenney and whether he manages to get himself down to 190 pounds, stay tuned to GutshotMagazine.com.
Sign-up to PokerSaint using code "GUT100". Also, check out our online poker rooms section, where you can read reviews on the biggest and best poker rooms in the country, while also taking advantage of their bonuses and promotions. Check out these top poker rooms HERE.
---
---
Comments