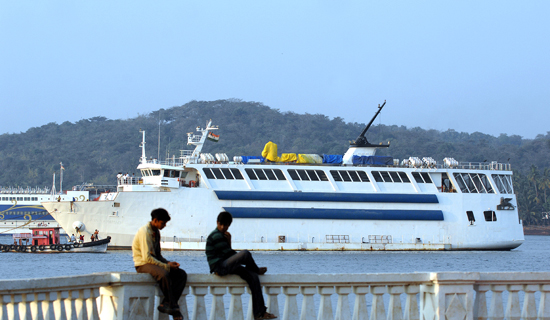 Gambling
---
Businessman Gopal Kanda to Take Over Casino Maharaja
Businessman and former member of the Haryana Legislative Assembly Gopal Kanda has signed an agreement with Essel Group to start offshore casino operations in Goa, India, by taking over its Casino Maharaja vessel. Essel Group is owned by another Haryana politician Subhash Chandra, and the agreement will see the Casino Maharaja vessel given on lease to Kanda for one year.
Kanda owns the GoldenGlobe Hotels Private Limited (GGHPL), a company that failed to renew its license, after securing the sixth license to carry out offshore casino operations in Goa, India. However, the license was renewed after GGHPL paid Rs.46 crore in pending arrears and penalties.
GGHPL's original vessel MV Lucky Seven ran into several controversies earlier this year, after having run aground into Miramar beach, when they tried to sail up the Mandovi River during rough weather, despite being issued several warnings. GGHPL has now got into an agreement with Essel to run their MV San Domino vessel, on board which the Casino Maharaja exists.
The company will utilize their license for the MV San Domino vessel until their own vessel is repaired. Essel Group have previously tried to get a license to operate the Casino Maharaja over the years, but have failed. The Goa bench of the Bombay HC has ordered the government to construct a jetty for the new casino and GGHPL plan on having their casino operational by next month (Jan 2018).
"Our plan is to start operations in the new year, sometime in mid-January 2018, probably after we complete the interiors. We have hired MV San Domino for one year. The vessel already has operating licenses and sea worthiness certificate," a GGHPL director said, also mentioning that only the interiors of the vessel have to be refurnished.
For more developments on this story, follow GutshotMagazine.com.
---
---
Comments