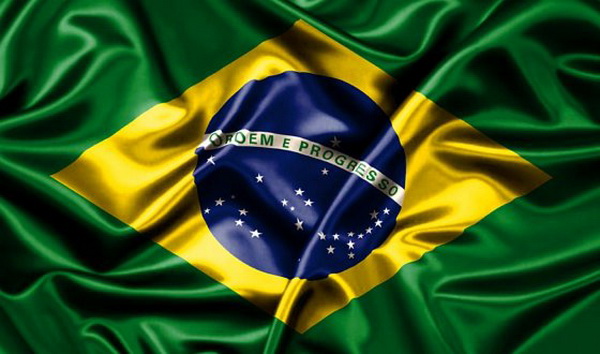 Gambling
---
Bill submitted in Brazil could authorize 32 casinos
The South American country of Brazil has time and again tried to liberalize its gambling industry. Some lawmakers in the past have submitted bills relating to this but all have failed to make the necessary changes to laws.
In a similar effort, Brazilian democrat Paulo Azi has submitted a bill that will legalize a total of 32 casinos across the country if it is passed. The bill would approve the opening of resorts and hotels with integrated casinos in Brazil.
The bill, in addition to authorizing 32 casinos, will set an example and pave the way for similar future ventures. The proposed bill also says that the government would receive 10% of the gross revenues generated by the casinos, which would then be directed towards public safety and tourism programs. The revenues would be split between General Fund for Tourism (FUNGETUR) and National Public Security Fund (FNSP).
The bill says that Brazilian states with population of 15 million or less would be permitted to open one casino and those between 15 to 25 million would be allowed to open two casinos within its region. Whereas Sao Paolo, being the only state with 45 million inhabitants, will be allowed three casinos.
The above clause would mean that Minas Gerais, Rio de Janeiro and Bahia would qualify for two casinos while 23 other states could have one each. The proposed licenses would be granted through a system of public bidding, whereby each state would get a 30 years license. If the bill is passed, the onus is on the states to ensure all the internal rules are followed so as to prevent fraud and laundering activities.
The bill mentions that casinos will be limited to occupying only 10% of the total resort property. The resort will also be required to include attractions like 'convention centres, spas, restaurants, bars, shopping malls, art galleries, museums, theatres, musical shows, golf courses, sports plazas, theme parks and water parks'. The bill needs to receive a majority vote of 513 members, in addition a majority 81 Senators. After all this, the bill will finally have to be approved by the President.
In December 2018, interim President Michel Temer had signed a sports betting legalization bill and it had become a law, making news in the country's history of failed attempts at legalizing gambling. Stay tuned to GutshotMagazine.com for updates on this Bill as well as other gambling news from around the world.
Check out our online poker rooms section, where you can read reviews on the biggest and best poker rooms in the country, while also taking advantage of their bonuses and promotions. Check out these top poker rooms HERE.
---
---
Comments