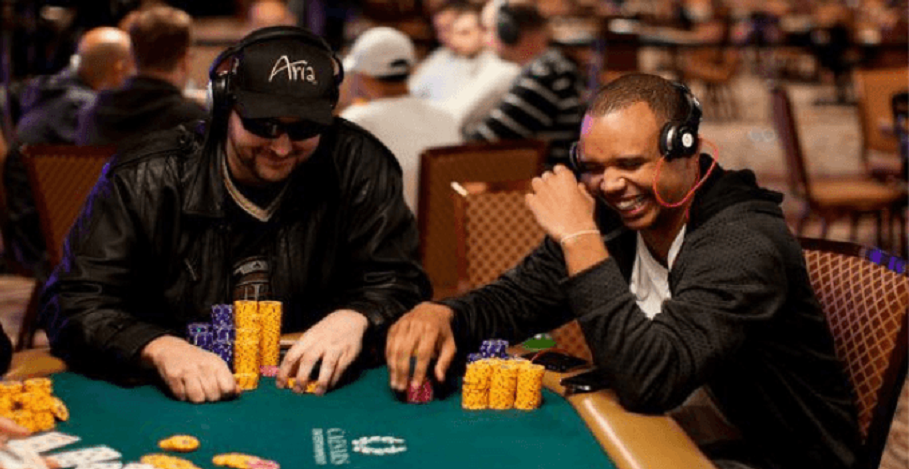 Poker
---
Big Stack University Tips – How to exploit your table image in poker
While playing aggressively at the table, have you ever noticed if your opponents have slowed down and waited for a hand? Or do they try to playback at you? Learn more on aggressive and passive play here with Big Stack University.
If you have a habit of paying attention to your image, you must constantly monitor how your opponent's react to different playing styles. Your table image depends on the way you play your cards the vast majority of the time. Table image is essentially what one poker player perceives another player's style to be, which is determined by the way they play poker.
Tight image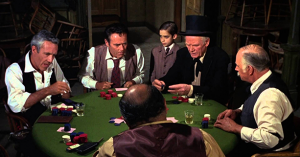 If you are quiet and reserved, then you may be able to have the other players perceive you as being a tight player. When you're playing tight, do they try and run you over? Do they get out of your way when you're betting?
The benefit of a tight image – Your opponents will continually be concerned about the strength of your hand if you have created a tight table image for yourself.
The downfall of having a tight image – You are less likely to get paid off on some of your big hands because your opponents will believe that you have a good hand when you bet, and they will fold.
Loose image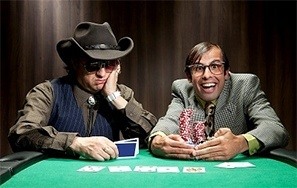 If you are loud and talkative at the table, your opponents may feel that you are having a good time and are likely to play a number of hands for the entertainment, and this will create a loose table image.
Benefits of having a loose image – But just because you're playing loosely, it does not mean that you will get paid off on all of your big hands. It simply means that you will get your opponents to call you down with a higher frequency than if you had a tight table image.
The downfall of having a loose image – You leave yourself open to losing several chips whilst trying to create this loose image. By entering a number of pots with substandard hands, you can potentially find yourself in tricky situations with marginal hands and therefore losing chips in the process.
You must change gears in poker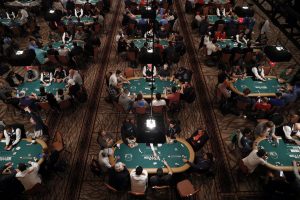 The flow of the table is always changing, and you should be able to change with it. The more you will vary with your play, you're going to get a very difficult player to play against. Loosen up your edge when the table becomes too entrenched. And, when the situation dictates, you should be able to move on ultra-aggressive to ultra-tight. If other players don't notice that you've switched gears, they're still going to be willing to stack off versus you.
Using your poker table image at your advantage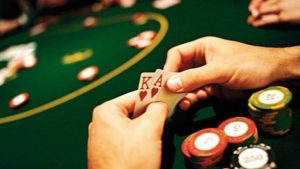 The key to creating a table image in poker is understanding the illusion you're creating for your opponents. Say that your image is seen as tight and straightforward on specific tables. And if your opponent is also a confident person, then you should bluff them more often. Because they'll think that your 3 bets are going to be nutted, that you're probably only going to be using Queens plus AK or maybe your hand is even tighter, and, thus, you can turn more hands into profitable bluffs against them, because if you're 3 betting them when they're like, "Wait, I don't want to give him action with this hand or that hand," or, "I don't really want to give him action with AJ or KQ," great. This means they're probably going to be folding it, which is fantastic.
If they're going to fold everything from TT+ and AQ+, then you should be betting them whenever they open 18% or more hands. It's not that difficult to identify if someone's opening 20% or more of hands. Just pay a little bit of attention. This is a very easy adjustment and is incredibly profitable as well. You can make a lot of outright profit when you're looking for this situation in realtime.
Final Thoughts

Creating a poker table image starts with the very moment you sit down and start playing whether you realize it or not. Your opponents will start taking mental notes about your play. Therefore, it is good to always be cognizant of exactly what type of table image you are creating and then use it to your advantage later on.
If your opponents are very conservative, you'll probably want to take advantage of the flaw by choosing a less colorful image that allows you to bluff. If your opponents call too much, cash in on that mistake by making them call even more. Solid play coupled with a wild image works well in that case. If your opponents are unsure of how you're playing, they're going to make mistakes. And those mistakes will drive money into your account.
If you want to master your poker skills, then learn from India's most successful poker course and Big Stack University has more such lessons in store for you! For more such tips and tricks, stay tuned to GutshotMagazine.com.

---
---
More News
---
Comments