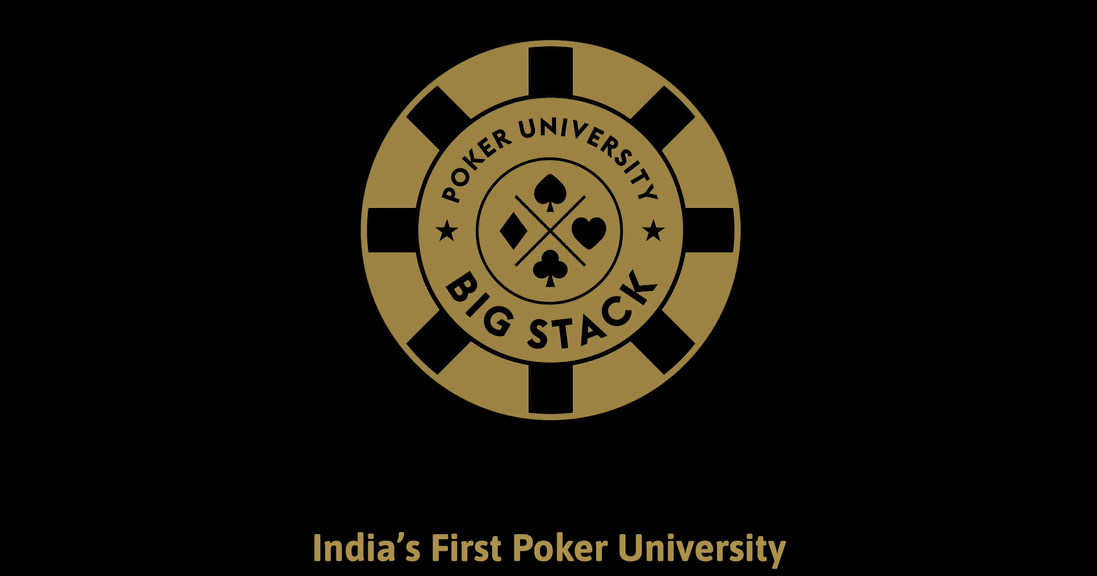 Poker
---
Big Stack launches India's first ever Poker University
As a shot in the arm for the Indian poker industry, Big Stack recently went on to launch India's first Poker University which as the name suggests will be a training ground for budding poker players in the country. Having launched 2 years back as a poker apparel brand, Big Stack has now ventured into training.
They held a launch event on 30th October at The Park in Connaught Place, New Delhi, and in attendance were all the stakeholders of the industry including the founders, coaches, poker pros, poker operators and some investors.
The venture was started by Rai Sahib Singh Khurrana, Ritesh Tanu and Sunny Kochhar (pictured below in same order) to improve India's standing in the game globally. "I often wondered why anyone who wants to learn Poker in India, would not have any options here. There was a void here in India and we plan to fill it," said Rai while sharing his vision on the Big Stack University.
Providing a platform which serves as a breeding ground for new players, Big Stack announced its official launch on November 10, 2019. Currently, you can pre-book training courses on their website. The founders laid emphasis on the impact of poker on the lives of players at the event.
Sunny, the co-founder, said, "My initial thought was what if Indian market is ripe enough to accept education around Poker. Over the next 10-15 days, we did our research and was confident that we need to float this as soon as possible. We started talking to our networks within the Poker community and was even more confident seeing the reactions and response that we got."
This was what made a fashion lifestyle brand into an online poker university. Rai also mentioned the importance of life skills in the game of poker. He added that risk taking, developing strategies to beat the competition, managing bankrolls and catching bluffs are some of the key skills learnt from the game. We once spoke to Rai last year regarding the Big Stack fashion brand too. Read that interview HERE.
The coaches of Big Stack all followed their passion, leaving their professions to become poker pro. Abhishek Goindi, Pratibha Arya and Prabhat Mukherjea bid goodbye to the corporate world and started playing poker, and will now teach the game to newbies too.
Both Rai and Ritesh outlined that Poker is like any other sport. It requires hours of concentration, practice and observation along with a lot of mental and physical health. Rai declared, "That's how Abhishek, Pratibha and Prabhat are where they are." Ritesh also outlined his vision to take it to B-Schools in India along the lines of Yale, Harvard, MIT and IIM Kozhikode in India
Pratibha Arya, one of the few high stakes female players in the country, joined hands with Big Stack with a vision to increase the representation of women in this 'male-dominated' sport. Pro Abhishek Goindi emphasised the lack of guidance and freedom to poker players which he experienced when he was a newbie. Course designer Prabhat spoke about his enthusiasm on the launch of Big Stack that motivates him each day to teach new skills to the youngsters.
It seems it's time for Big Stack to shape the industry being a new entrant in the Poker Ed-tech space. For all updates on the Big Stack Poker University and more, stay tuned to GutshotMagazine.com.
Check out our online poker rooms section, where you can read reviews on the biggest and best poker rooms in the country, while also taking advantage of their bonuses and promotions. Check out these top poker rooms HERE.
---
---
Comments