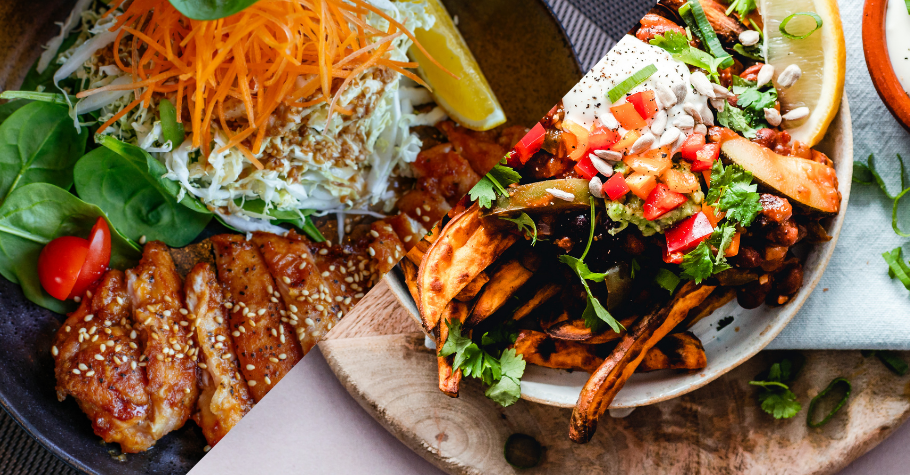 Poker
---
Best Protein Rich Foods To Consume Without Fail
Foods that are high in protein are an essential part of healthy eating. But many diets make it look like eggs are the only source of proteins. While eggs are without a doubt healthy, eating them all the time can get quiet boring. So if you want to switch things up with your menu, here are seven better and equally protein packed foods that make for good substitutes for eggs.
1. Chicken breast
There's nothing more delicious and protein loaded than a well-seasoned and cooked chicken breast. With scores of recipes available online, it's one healthy substitute for egg that will keep you coming back for more. Not only is chicken breast high in protein, but it is also quite easy to cook and experiment with. Grilled, baked, or pan-fried you can't go wrong with this one.
2. Cottage cheese
Cottage cheese or paneer can also be another tasty substitute if you don't want to eat chicken at all. It is a favourite ingredient in many households across India. It's a good source of protein especially for vegetarians and can be prepared in a variety of ways. Some of them include tossing it in a pan with some mixed herbs and it also goes well with chaat masala.
3. Oats
A breakfast staple across the world, oats are delicious and can be eaten as a savory or sweet dish. It is a whole-grain cereal grown mainly in North America and Europe. While some people like to have it with milk and fruits, one can also prepare it with a little spice for a nice savory kick. Apart from being a good protein source it is also high in fiber and is known to help in lowering cholesterol.
4. Greek Yogurt
Smooth, light, and refreshing, Greek yogurt is great and easy source to get some protein. Add it to your breakfast or make a fruit smoothie with it, either way it will keep your body feeling healthy and fine. It has two times more protein than regular yogurt and is also available in many flavours.
5. Broccoli
It's time to give broccoli a chance to prove itself. This green vegetable has one of the highest amounts of protein in it and when prepared right are absolutely delicious. If you don't want to go too heavy, just stir frying it with a little bit of salt and pepper does wonders. However, you might to be a little more creative and try out broccoli soup recipes because it is one of the better ways of eating it.
6. Lean Beef
Meat lovers will heartily agree with this food product on our list. It is no secret that meat in general contains a lot of the protein which your body needs to build itself. Beef is a common and popular source of protein. When eating meat, remember to not overdo it and not to eat in large amounts. But rather control your portion sizes. Even if you can't, balance it out with foods like curd or fresh fruit juices.
7. Quinoa
If you've never given quinoa a try, this is the perfect time to do it. Popular as a health food all over the world, quinoa is low in carb, gluten free, and a rich source to get proteins. You can make a quinoa lunch or breakfast bowl and mix it with dry fruits or vegetables. Replace your monotonous egg breakfast with this superfood and you'll be good to go.
For more interesting content, keep reading GutshotMagazine.com. Follow us on Facebook, Instagram, and Telegram for more updates on all our posts.

---
---
More News
---
Comments