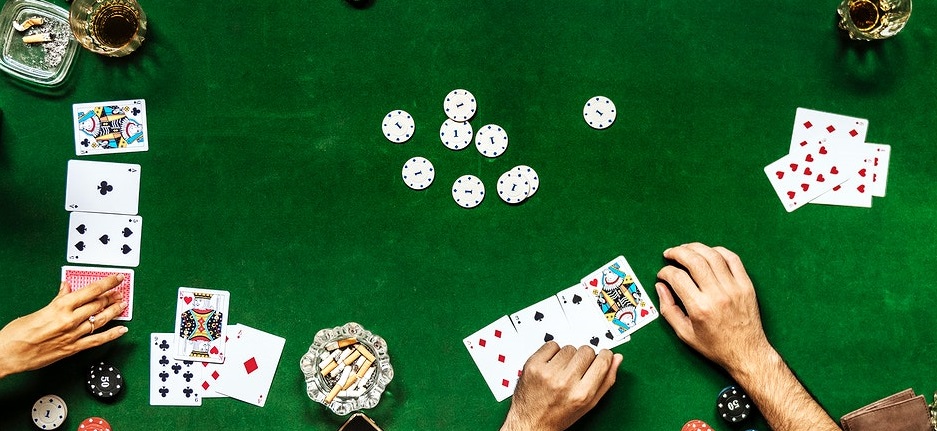 Poker
---
Beginner's guide to play Razz Poker
Razz Poker is one of the oldest forms of poker and has been played since 20th Century. Razz poker is a form of stud poker that is normally played for ace-to-five low cards with a maximum of eight players. It emerged during the time when people started using the 52-card deck to play poker. 
The objective of Razz Poker is to make the lowest possible five-card hand from the seven cards dealt. In Razz the lowest hand wins. Seven cards are dealt to each player, but only the five best cards (generally the five lowest unpaired cards) are used in forming a complete hand. In Razz, straights and flushes do not count against the player for low, and the ace always plays low. Thus, the best possible Razz hand is 5-4-3-2-A, or 5 high.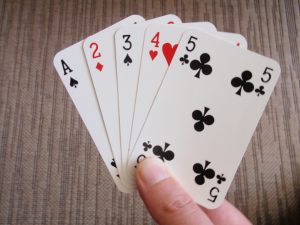 METHOD
Case 1)
Each player is dealt two cards face down and one card face up. The face up card is also called door card. Among the players, the one that receives the highest door card is mandatory to 'bring in' place the first bet. The player who will 'bring in' can opt to make a regular bet. From that point onwards the betting continues in regular bet increments. 
Case 2)
When two players have a door card of the same rank, the 'bring in' is determined by the suit. Spades (♠) is the highest possible suit, followed by hearts (♥), diamonds (♦), and clubs (♣). The K♠ as a door card in Razz, guarantees bring-in. Play continues clockwise from the bring in. After the first round of betting, each player receives another card face up. Betting begins with the lowest hand showing. Play continues until the fifth card. At this point the betting increments double. The seventh card is dealt face down, but action would begin with the same player who opened betting on the 6th card. Here's a video by Six times World Series of Poker title winner Daniel Nagreanu explaining Razz Poker in detail:  
Apart from the 1972 World Series of Poker, Razz Poker has always been an event at the World Series of Poker since 1971. Razz is the most popular form of lowball poker but in the overall popularity stakes sits firmly behind Texas hold 'em and Omaha hold 'em. Similar to Razz Poker, there are many other types of Poker too, such as Pineapple Poker, Irish Poker etc. 
Guthsot has been actively making their readers friendly with everything Poker! From Poker couples to Poker terms, stay tuned to  GutshotMagazine.com to read more and know more.
---
[1] Stud Poker: Any number of poker variants in which each player receives a mix of face-down and face-up cards dealt in multiple betting rounds. Stud games are also typically non-positional games. 
[2] Lowball Poker: A form of five card draw poker where the lowest hand wins. Popular forms of lowball include California Lowball and Kansas Lowball.
---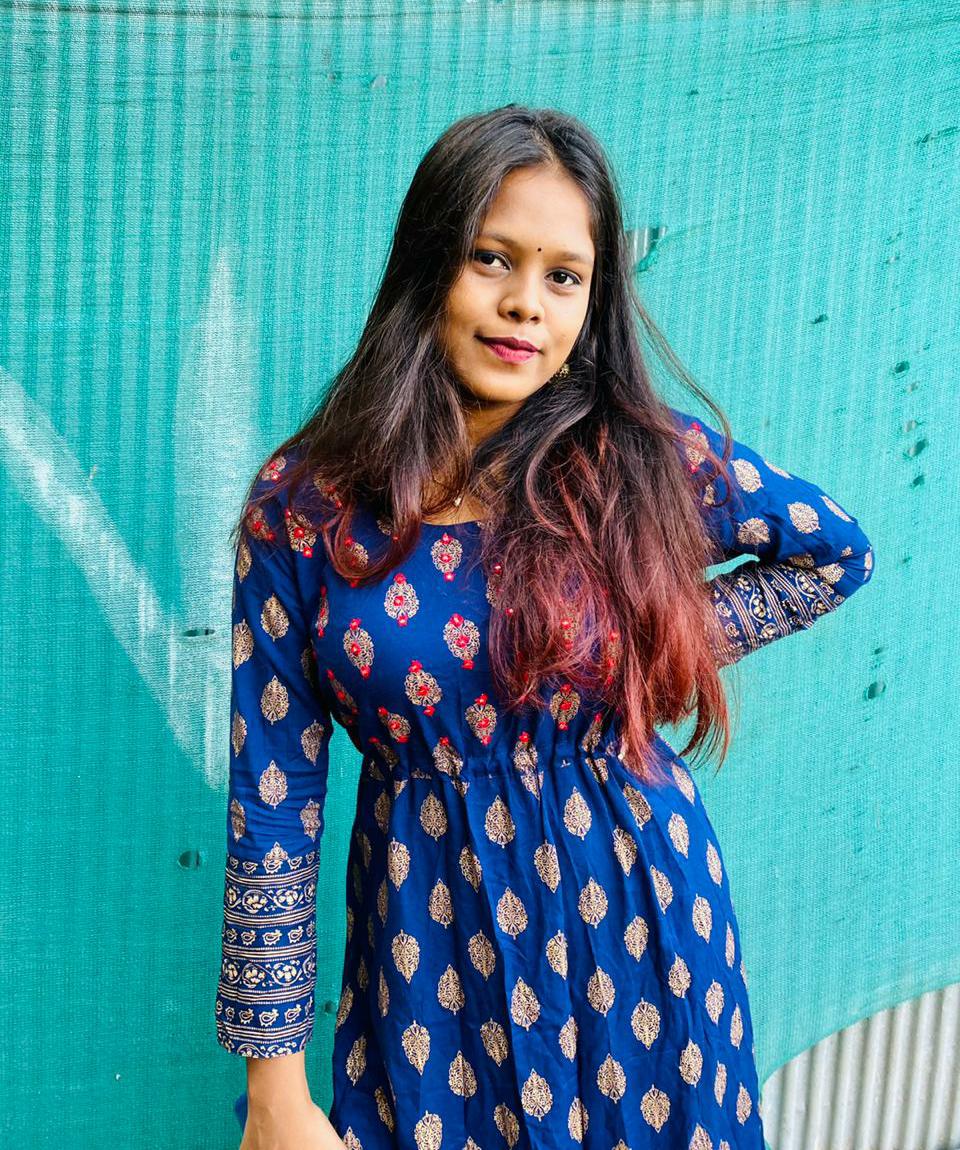 Manthra Koliyer is a writer at Gutshot Magazine. She has an affinity for seeing the world through people's eyes. With a bubbly fun personality, you can always catch her chatting with anyone she comes across. Holding an English Literature degree from Wilson College, Mumbai, and a Post Graduate Diploma in Journalism from Asian College of Journalism, this pop culture fanatic is ready to take on the world with a pen, paper, and microphone. She also actively works on her personal blog called namasteyconvict.blogspot.com, where for a moment she lets you into her drama-filled world.
---
---
More News
---
Comments