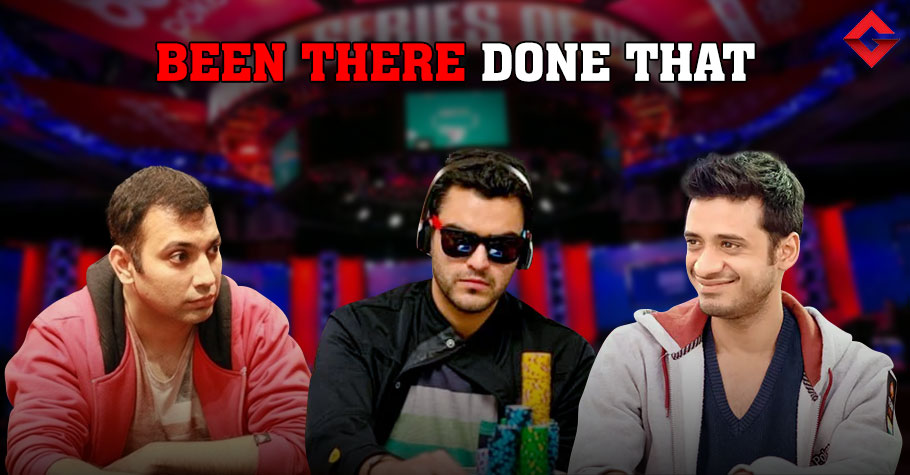 Poker
---
Been There Done That – Pros Speak on Past WSOP Experiences
A number of Indian players have been visiting Vegas for the World Series for the past many years now and we spoke to some of them for their insights.
---
Top pros on WSOP experiences
Aditya Agarwal, Kolkata
One of India's most well-known pros, Aditya needs no introduction. The Team PokerStars pro has been a visitor to the World Series for the past decade now and still displays the same or even more enthusiasm at being part of this event.
STAY – If you are going for short period stay at Rio and avoid the Rio if it's a long trip. It's a hassle to stay at Rio for long stretches so instead take up a house or rent an apartment near the Rio. You can stay there with people in groups; like in houses which have 6-7 bedrooms, swimming pools. These suburban places usually cost somewhere in the neighbourhood of $20K in summer which is quite economical when you split it between 6-8 people.
EAT – Naked Fish's Sushi and Grill is one of my personal favourites. They serve great sushi and it's not so expensive either. It's a very popular joint with players and in turn they love poker players too so good service all round.
PRO TIP – Just because its Vegas doesn't mean it should be only poker poker poker. Take some time out to enjoy Vegas itself. There's plenty of things one can do and sights one can see. On the playing side, make sure you go with a budget and stick with it. First timers should avoid playing too big a schedule and if you are not doing well then try tournaments in other casinos which have lower buy-ins and good value too.
---
ALSO READ: Jun-Jul 2016 Cover Story – Numbers Game (Kunal Patni)
---
Akash Malik, New Delhi
This will be Akash's fourth visit to the World Series and time permitting he intends to play at least 15 events including the Main Event.
PLAY – My schedule for WSOP this year will begin with my favourite event the 'Millionaire Maker' which starts on 10 June. Work permitting, I hope to reach in time to make this event. Earlier, I use to schedule a lot of play in tournaments at places like the Venetian where I won two tournaments in the past. However with the steep rate of tax at 33%, you're aren't left with too much from these other events. So that being the case the major value prize money-wise is only for WSOP events. That said events like the Hollywood Poker Open at the M Resort offer a lot of value so one should definitely consider playing in that.
FUN – Everybody knows there is no dull moment in Vegas. They have some best restaurants in world which is great for a foodie like me. During the WSOP, there is 3-day festival called Electronic Daisy Carnival (EDC) which is really great and huge with something like 80,000 people visiting it every day. This carnival takes place 2 weeks before the Main Event. Besides this you can do stuff like sky-diving, shopping, music, shows like Cirque du Soleil and even shoot guns! Whether you're travelling with family, partner or friends, there's something for everyone. The party is on round-the-clock.
PRO TIP – If you are cash game player then you should play cash games as it's really soft. You should take a break for few days in middle. Food options are infamously limited at the Rio so if you're a foodie like me then consider staying at the Strip – a short walk can get to 500 restaurants in the area.
Kunal Patni, Mumbai
This former banker has been professional poker for the past couple of years and has been visiting the World Series for a similar number of times.
PLAY – It's like being a kid in a candy store. There's so much to offer. One needs to be extremely disciplined otherwise the bankroll can see a big dent. Play the WPT Aria for sure. Lots of starting flights and a great guarantee. There are some great tourneys in Venetian and Planet Hollywood too. There is a popular excel sheet available listing out all the tourneys there. It's very helpful. Google it up. Also a wonderful iPhone app called PokerAtlas which tells you about all the tournaments running in the various casinos.
PRO TIP – Go immediately to a super market and load up on water and other stuff. They don't provide drinking water in the rooms and the tap water isn't really potable. You will save a lot of money instead of buying it at the hotel shops. Water is available free at the casinos but you need to ask waiters to get for you but every time you have to tip them a dollar each. So it's smart to call for a coffee which is also free and pick up two bottles of water at the same time. You tip one dollar for all and it's a huge saving (laughing). If you are there for a long time you can visit the laundromats for doing your laundry. It's quite simple and cheap.
---
(This piece was originally published in Gutshot Magazine Jun-Jul 2016 edition, and you can take a look at such pieces in our repository of all past editions by clicking here)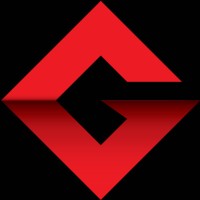 Gutshot Magazine is India's leading real money gaming magazine that covers news, updates, previews, highlights, features and much more across verticals like poker, rummy, and fantasy sports. Our rich history that has spanned over a decade now, Gutshot Magazine has always tied up with events and tournaments that have helped push the awareness of skill gaming in the country. If you are looking for the latest updates across real money gaming, then you have arrived at the perfect destination.
---
---
More News
---
Comments