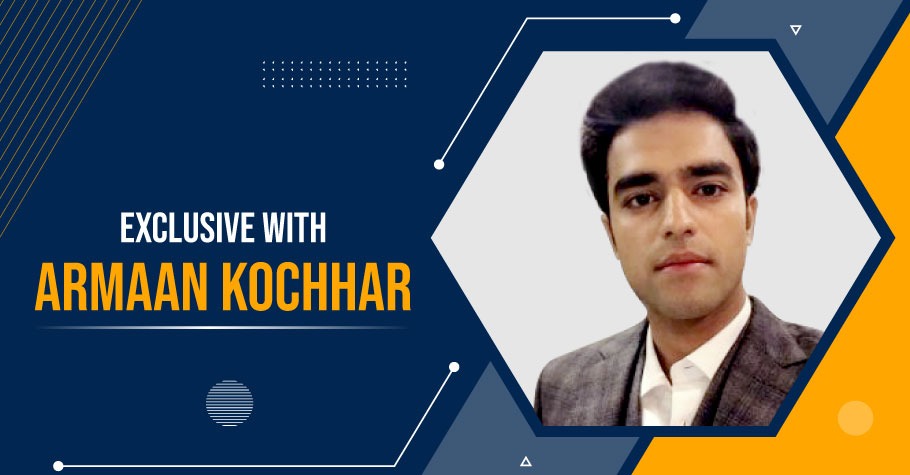 Poker
---
EXCLUSIVE: Armaan Kochhar On His Love For Poker 
Making headlines for all the right reasons is a player whose poker journey has spanned over a good 15 years during which he has managed to crush a good number of titles and still remains a top player in the poker scene. The player in question is none other than Armaan Kochhar. The 31-year-old has studied in Singapore and received his Business Administration degree in 2018 and is also currently pursuing law. Despite all this, Kochhar has continued to make time for poker.
However, while he may not be a professional poker player in the usual sense, he still considers himself to be one due to his love for the game. Last year, Kochhar put in high volumes and played tournaments as much as he could. The results of which he continued to observe. Even though he's pursuing law, Kochhar says that poker will always be something he loves to do and continues to pursue.
Armaan Kochhar exclusive interview 
"While law is my main area of focus, poker has been my passion and it's been there with me since a young age, so that will never change. I will  keep playing the game whenever I have the time, as I do love the competitive aspect of the game and try my best to out-perform every time I play. It drives and motivates me to become a better version of myself. It is something that will always be with me," said Kochhar. 
---
ALSO READ: Feature Fridays With Mithun Mahesh
---
Kochhar's first brush with the game happened all the way back in 2007 when he was at a boarding school in England. However, it was only when he studied in Singapore that he took the game more seriously. He said, "It was in Singapore where I had the time and independence to start playing poker more seriously. That was also the time where I first started to grind on Pokerstars.com where I got one or two really big tournaments."
While talking about his first poker game this poker lover said, "I played my very first poker game through my friend's account on FullTilt Poker. I ended up shipping the tournament." Being a constant presence on the online felts, we asked the player for a reason behind his motivation to pursue the game. "The desire to win and compete with the best in the world and in the country is what keeps me motivated. The results help boost my confidence even further," said Kochhar.
One of his most recent wins happened in the 12th edition of India Online Poker Championship (IOPC) on Spartan Poker, taking down IOPC #4 Thursday Prime 35 Lakh GTD. Everyone in the poker community knows that winning an IOPC title is as big as it gets, as this takes place on one of India's top online poker websites, and the series itself is one of the country's most prestigious online poker events. Here, Kochhar had a payday of nearly ₹8 Lakh.
Talking about his experience of winning the title, Kochhar said, "I was extremely elated and happy with the result. Sometimes in poker, things may not always go your way even though you play your cards right. But thankfully, the poker gods were watching over me that day and the cards fell to my advantage. It was also interesting because I wanted to make a 3-way deal on the final table because we all had similar stack sizes. However, the other guys didn't want to go through with it. As I do have a lot of experience in playing heads-up, things went my way and I ended up shipping it. This win also gave me a lot of confidence boost and even a bit of a bankroll boost."
Armaan Kochhar on online consistency
Every poker player knows that consistency is key when trying to remain at the top of your game. According to Kochhar's online data on PokerGuru, he has added an impressive 913 online titles to his name. When asked about how he managed to achieve such an incredible feat, he replied, "For me, money is not a motivation but it's more about getting the title. Poker as a game is also evolving with so many players learning the game and getting more experience. So, to do your best, you just have to try and stay on top and put in as much work as you can."
---
ALSO READ: Ultimate Value Series Returns With A Bang
---
Any poker journey doesn't come without its ups and downs. Playing poker involves making good decisions among other things; players have their unique journeys when it comes to getting it right! So we asked this online reg about one of the biggest mistakes he's made while grinding, and he was pretty honest with his answer.
"One of the biggest mistakes I made in poker was back in 2014-2015 when I had a big bankroll and ended up spending it on high stakes cash games. Rather than sticking to bankroll management, I spent it all. This is a challenge I think many poker players face. I did make some poor decisions along the way but I am trying to be more disciplined and take a different approach," said the poker player.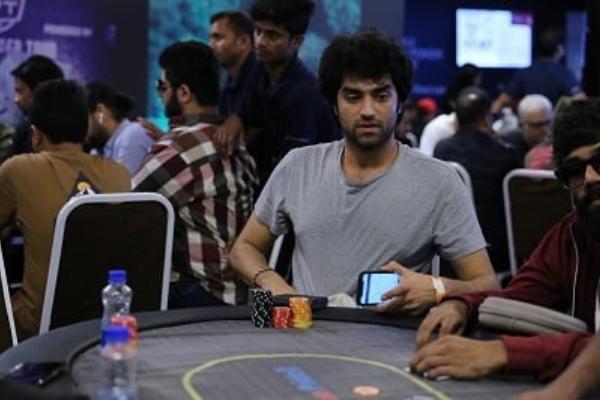 Being barely two months into the new year, we asked Kochhar what are some things that he's looking forward to or working on achieving this year. "I am looking forward to setting my own business or company on the side, apart from working as a lawyer. I also want to travel and play live poker tournament series," chirped Kochhar.
Lastly, we asked Kochhar if he had any words of wisdom for players looking up to him or those who are new in the game. "Believe in the process of learning the game. Improve and hone your skills as these will help take you further. Believe in yourself and in the process of the game," came his reply. "Don't be disheartened by bad beats and stick to your guns and do it because you love it but not with the sole objective of making money."
Rapid fire with Armaan Kochhar
Your favourite online poker platform?
"I really enjoy playing on Spartan Poker as they have some of the biggest guarantee tournaments. You also get to compete with some of the best players in the country. I also think the platform has a great support team who also help and encourage players. Their withdrawal system is one of the best around as they consider the player's previous deposits and carry them forward from the previous financial year which is not what many operators are doing. I would actually encourage other operators to do the same and be more player friendly in their approach."
Your favourite live poker event?
"Honestly, I've always dreamed of going to Las Vegas to play at the World Series of Poker (WSOP). Playing at the WSOP has been sort of an unfulfilled dream of mine."
Your favourite countries to travel?
"I would say Singapore. It's a very organized, clean, and green city with great food. I just love the place, people, and culture there."
Any fitness regime you follow?
"I don't have a fitness regime, but I do play tennis a few times a week which is like my main form of cardio. I also go to the gym two-three times a week. I do feel that working out has had a more positive impact on my game as well, as I physically feel good and am able to perform better."
---
Hope you enjoyed our interview with Armaan Kochhar where he talked about his poker struggles, his love for the game, and his life off the felts. If you're now excited to start playing poker and become a winner like Armaan Kochhar, you can sign up on Spartan Poker and play in the upcoming Ultimate Value Series (UVS) tournament!
For news and poker content, Gutshot Magazine for more similar content. Follow us on Facebook, Instagram, Twitter, and Telegram for all the latest updates on poker.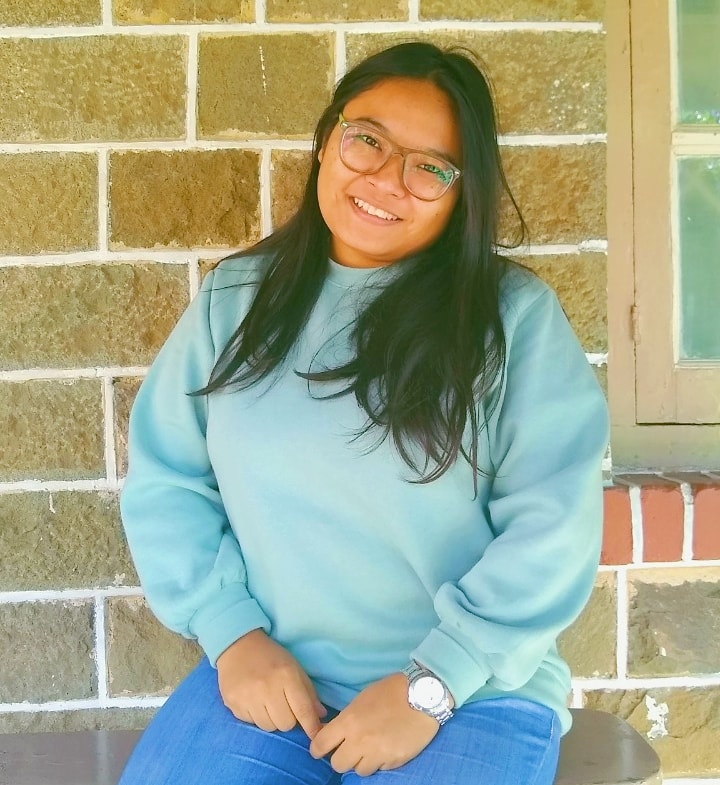 Donna Amo was a writer at Gutshot Magazine. She is a graduate from Sophia College of Women, Mumbai with a degree in English Literature. When this October born foodie is not writing content or poetry, she spends her time laughing at memes or watching series. Based out of Mizoram, she is drawn to all things nature and has a soft spot for puppies.
---
---
More News
---
Comments